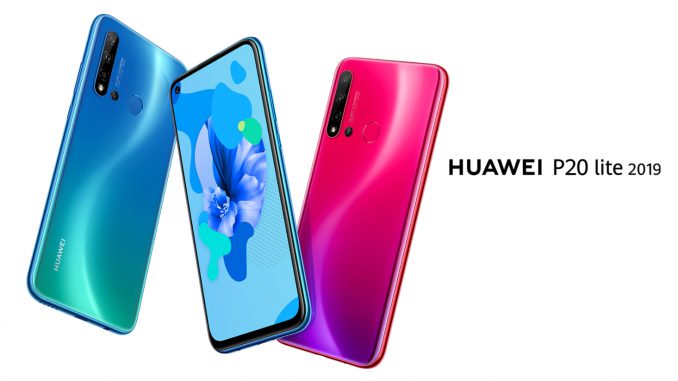 6 months after leaking, Huawei's P20 Lite 2019 refresh is still nowhere to be seen.
Artículo disponible en Español | Article disponible en Français
At the beginning of this year, various leaks pointed to the upcoming release of a refreshed version of the P20 Lite, the P20 Lite (2019). In June, we had the chance to see a retailer accidentally listing the device on their website, confirming its existence as well as providing high-quality renders and a detailed specs-sheet. Since then, the device has essentially disappeared, until recently.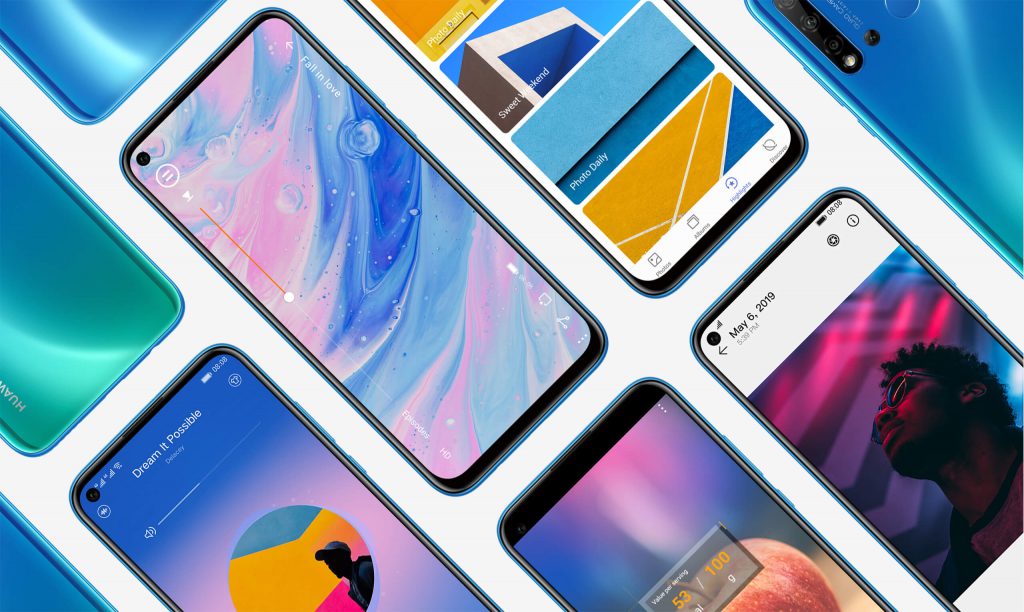 For instance, if we go to the website of the retailer that listed the device, Media Markt Switzerland, the device is still present on their site with a message mentioning it is currently unavailable. Interestingly enough, the device is also listed on Amazon France but, once again, is listed as currently unavailable.
Of course, we do not really have any information on a potential future release. If anything, we just have a few extra images and the full specifications of the device, which can be easily found on Huawei's Belgium website, which, for some reason, lists the smartphone and doesn't even hide it in its overall catalogue. We can point out a few curious details, such as the fact that the Amazon listing was created on the 29th September 2019, and that the Belgian page was apparently put online in November:
Since we have the official listing, let's see what this device really offers, compared to the previous leaks. We've put in italic the corrections or new details:
Kirin 710/Kirin 710F
4GB of RAM
128GB of internal storage, support for microSD cards, up to 512GB
6.4" TFT LCD (IPS) display, 2310×1080 pixels resolution, 398 ppi, punch hole selfie camera
Fingerprint reader on the back
16 MP front camera, f/2.0
Quad camera on the back

8 MP (Ultra-wide angle, f/2.4)

4 000mAh battery, USB Type-C
EMUI9.1/Android 9, GPU Turbo
Bluetooth 4.2, single-SIM (Seine-L01EUD), dual-SIM (Seine-L21EUD), NFC, Wi-Fi 2.4/5GHz, 802.11a/b/g/n/ac, supports AGPS/GPS/GLONASS/BeiDou, headphone jack
Size is 75.9mm*159.1mm*8.3mm, weight is 178 grams
Available in three colours: Midnight Black, Charming Red and Crush Blue
299€
The listing in Belgium gives us a lot of information and confirms a few things. For instance, initial leaks claimed this device came with a 24 MP sensor, while Media Markt's listing mentioned 16 MP. It turns out the specs-sheet from the store was wrong, as Huawei confirms a 24 MP sensor on the back. We also get more details about the camera, although at this point, it is the usual ultra-wide angle, macro and main camera set-up. Ironically, Huawei's marketing has a mistake, with the 24 MP sensor replaced by a 2 MP sensor. Otherwise, the rest is as usual, with the ultra-wide angle having a field of view (depth field?) of 120º, a macro allowing for close-ups of up to 4cm and a sensor dedicated to bokeh for portrait shots. Of course, with the Kirin 710, the phone comes with the usual AI camera tools Huawei includes on most of their devices at this point.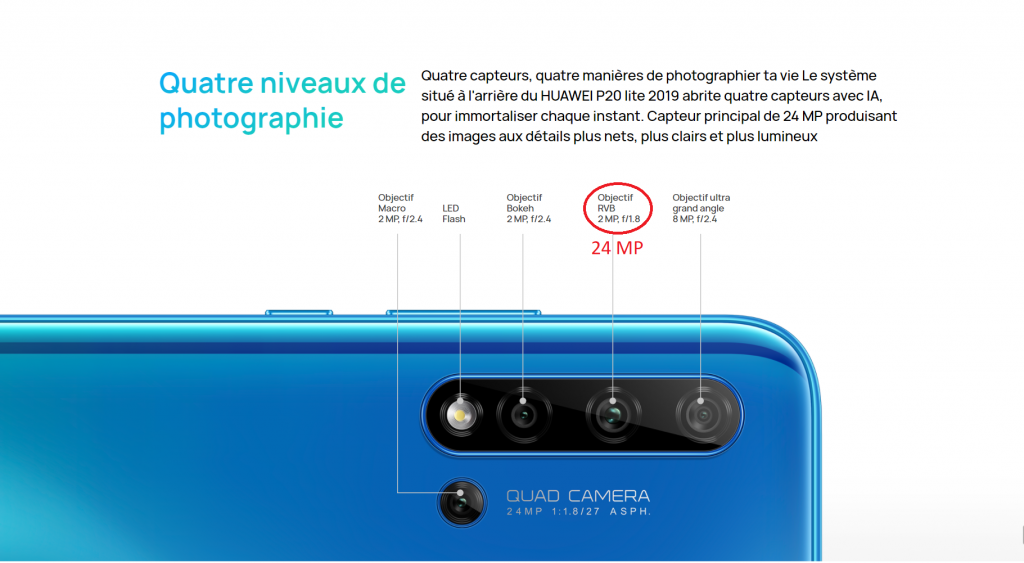 More interestingly, we obtain a name, "Seine" (like the river in Paris, yes), and even learn there's two variants, a single-SIM one, being Seine-L01EUD, and a dual-SIM one, being Seine-L21EUD. Thanks to this name, we can find a number of listings on various French webstores, with one of them having a price up, although it is unclear whether this price is a placeholder or not. Seeing this device is now slightly outdated, the price seems reasonable, at supposedly 299€. We had initially mentioned this device might have costed the same as the P20 Lite or the P30 Lite on launch, being around 370€:

The Huawei page also mentions how this device comes with either the Kirin 710 or the Kirin 710F, depending on the market. It is still unclear what the difference between the 710 and the 710F is, but, in terms of performance, both are the same.
Ironically, it appears this P20 Lite (2019) is a rebranded Huawei Nova 5i, which launched at the end of June, with the P20 Lite (2019) being listed on Media Markt's website just a few days earlier. Both devices are identical, down to the marketing, although the base version of the Nova 5i starts at 6GB+128GB and offers an 8GB+128GB version too, while the P20 Lite (2019) is limited to 4GB of RAM. We also see a difference on the front camera, with the Nova 5i having a 24 MP sensor instead of a 16 MP sensor:
Concerning the sudden disappearance of this smartphone, there are a few possible explanations. Before Huawei was hit by the US ban, the company had been following a strategy of releasing a new device each month in our markets, mostly to maintain their name in the news and attempt to seduce/attract new customers on a regular basis, thanks to this many new offerings. Sadly, with the ban in place and the inability of installing Google's mobile services, the company has had to put on hold this strategy and space the releases, as well as recycle some of their existing devices, such as the Honor 20 becoming the Huawei Nova 5T, or apparently the Honor 20 Pro becoming the Huawei Nova 5T Pro (ironically, the Google listing of this device is now gone). It wouldn't be unsurprising if the P20 Lite (2019) had managed to obtain approval before the US ban, and that Huawei ended up deciding to sit on it for a few months before eventually releasing it a few months later or… at the beginning of 2020.
More on this subject:​