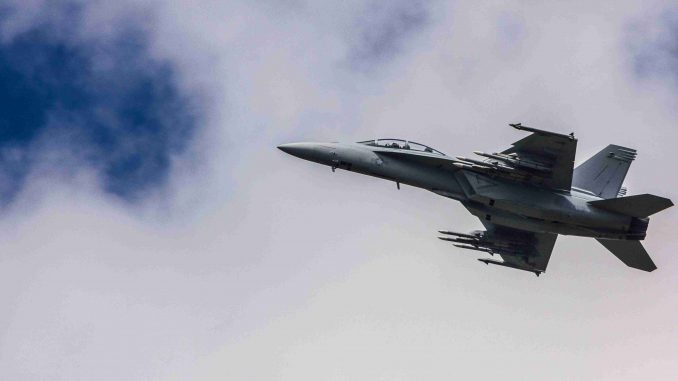 Monday 13th of August, British planes took off in the morning from a Romanian base, after Russian planes were detected getting close to Romania's airspace.
Artículo disponible en Español | Article disponible en Français
It is not uncommon for Russian planes to fly close or inside European/NATO members' airspace, having done this in multiple occasions, especially on the Baltic Sea. So, it comes as no surprise that RAF airplanes had to take off from a Romanian base to intercept Russian warplanes.

2 days after the incident, on Wednesday 15th, the Royal Air Force issued a statement, saying they had intercepted six Russian bomber planes flying close to NATO airspace, over the Black Sea. The British planes were Eurofighter Typhoons, while the Russian bombers were Su-24. The RAF specified the Russian airplanes eventually changed course, heading towards Crimea.

Soon after this news emerged, the Russian Defence Ministry denied the claims, saying that there were no Su-24 bombers, and instead there were four Russian aircraft from a naval aviation group of the area. The Russian Ministry also specified the British planes did nothing, contrary to what is claimed.

Curiously, the RAF information was only picked up by a few British and Romanian news sites, but Russia's propaganda machine felt the need to deny the claims in various languages on their news sites, right after the information surfaced on some sites.