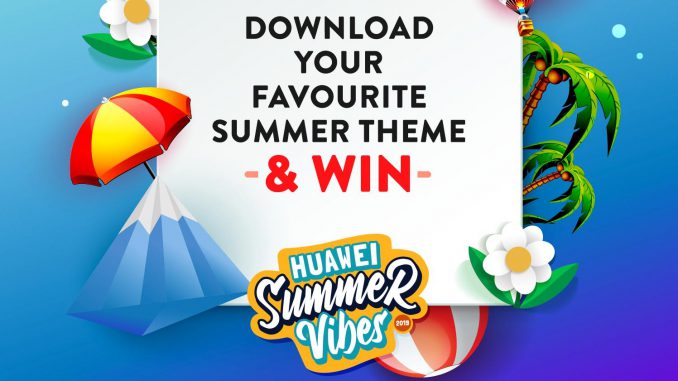 Huawei Mobile Services has just launched a small contest titled "Themes Summer Vibes", giving the opportunity of winning part of a 1000 Huawei Points prize pool.
Artículo disponible en Español | Article disponible en Français
Huawei Mobile Services, managed by Huawei's subsidiary Aspiegel Limited outside of China, has just launched a small contest on their Facebook page, open to residents of the UK, France, Germany, Poland and Spain. Winners will win a share of a prize pool of 1000 Huawei Points.
The rules are rather simple: users only have to download a Theme from Huawei's Theme application, apply it, and post a screenshot of it under the Facebook post of Huawei's page, here, with the hashtag #HuaweiSummerVibes, explaining why the Theme they've chosen represents their Summer Vibes. Huawei describes it this way:
"Download your favourite Summer Theme from Huawei Themes […] (landscapes, city views, waterfalls etc.) that inspires you and fits to your summer mood!"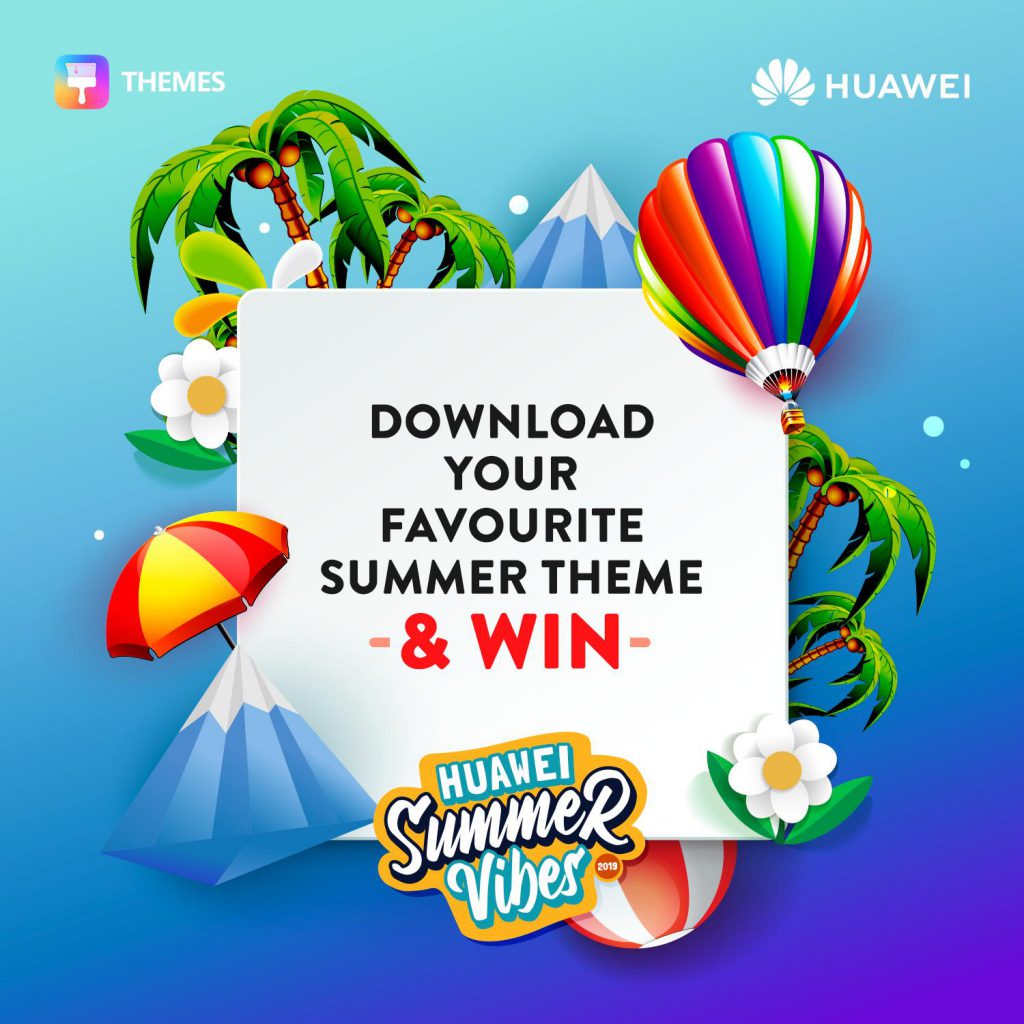 The contest runs from the 2nd until the 16th of August. The full terms and conditions are available here, which we remind, must be read, as the company is asking a few things from the winners, such as their name, Huawei ID and address, to be able to claim the prize.
According to these terms and conditions, Aspiegel will select the winning posts and contact the winners directly through Facebook. As per usual, the company reserves the right to disqualify participants if the company believes their participation is not valid, such as in the eventuality the image was produced via other means. As previously mentioned, the 1000 Huawei Points will be divided amongst the selected winners, with Aspiegel not specifying how many will be picked, only mentioning it will depend on the amount of entries. The 1000 Huawei Points also represent 1000€, according to Aspiegel, although according to the information provided in Huawei's ID documentation, 1 Huawei Point corresponds to 1 unit of the local currency, meaning 1000 Huawei Points are also 1000£. It'll be interesting to see how the company handles this and whether they'll apply some kind of conversion rate.
We've extensively covered in past articles what Huawei Points are, but, in short, they are a digital currency used to make purchases on various Huawei applications. In Europe, this is mostly limited to the Huawei Mobile Cloud, Huawei Themes and Huawei AppGallery, as the Huawei Points can be spent on in-game items and such. In Spain and Italy, Huawei also runs a streaming service similar to Netflix, with a monthly subscription worth 4.99€, which can also be paid in Huawei Points. Interestingly enough, Huawei has once again redesigned the Huawei Points area in the Huawei ID. This time, the "Top up" and "Buy" options are gone, leaving only the "Redeem" and "Claim" options. Regardless, it was not possible to buy any Huawei Points anyway.
We've had a look at Huawei Themes, selecting a few Themes that reminds us of "Summer".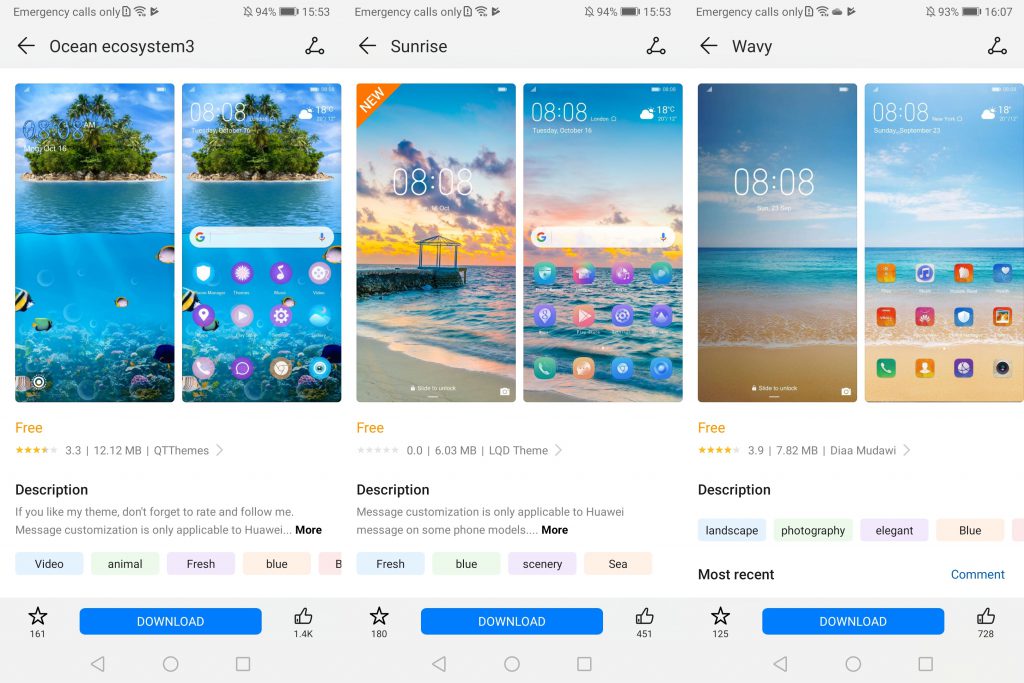 We've also come across some really nice Themes, which we would like to showcase here: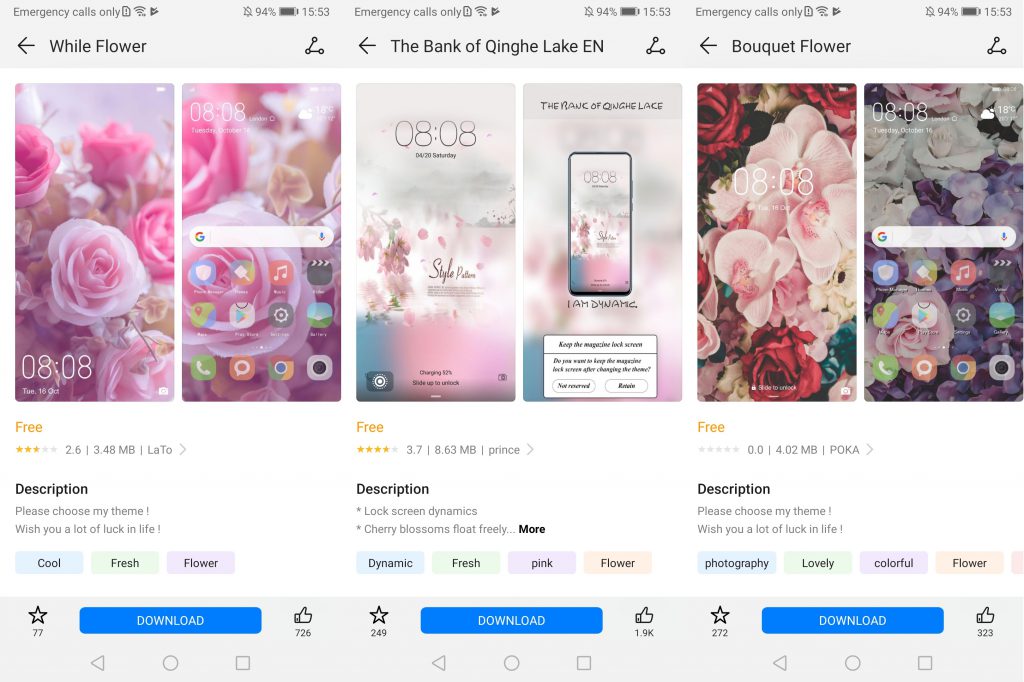 Once again, we would like to point out participants must be residents of the UK, France, Germany, Poland and Spain. We strongly recommend reading the terms and conditions to avoid bad surprises.
Please note that we are not affiliated nor sponsored by Huawei.
More on this subject:​