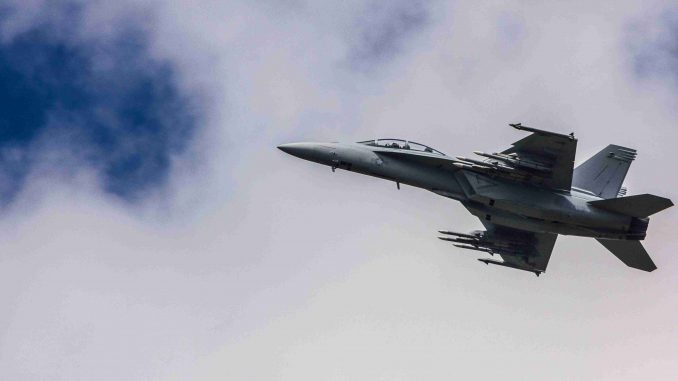 The 24th, UK's Ministry of Defence specified that the RAF had to intercept Russian warplanes near Romania, in its NATO efforts.
Artículo disponible en Español | Article disponible en Français
This is the second week in August that the Royal Air Force intercepts Russian planes near Romania's airspace. Already the 13th of August, the RAF had to intercept six Russian bombers who were flying close to Romania's airspace. This time, the mission took place Thursday 23rd of August.

The Eurofighter Typhoons were launched after a Russian Be-12 flew close to NATO airspace. The aircraft was heading south west over the Black Sea, coming from Crimea.

The same week, two other events happened. Tuesday 21st, two Typhoons from the RAF were launched from Romania's base, due to two suspected Russian Su-30 Flanker aircraft flying close to NATO's airspace. The second incident, making this 3 incidents in the same week, happened in the morning of Saturday 25th. The Typhoons launched due to two separate Russian planes, first an AN-26 and then a Be-12, flying over the Black Sea. The Royal Air Force specifies they were able to identify the planes and escort them clear of the Romanian airspace.

Friday, Russia complained of the situation, accusing the UK of provoking Russia with the interceptions, and going as far as calling them "dangerous". Curiously, a number of comments posted on various articles talking of these interceptions said the exact same thing as Russia's embassy in London, except with slightly different wordings: "Why is the RAF intercepting airplanes 2 000 kilometres (a bit over 1 200 miles) from the UK?". It seems some people check the same specific "source" and will then repeat what that "source" says….
More on this subject: