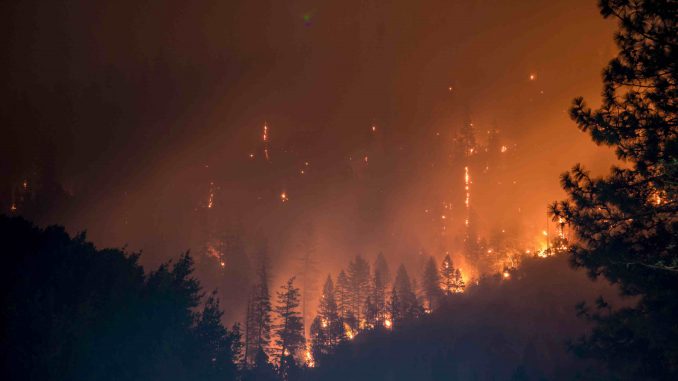 For the past week, a wildfire in Algarve (Portugal) has burnt hundreds of hectares of forest.
Artículo disponible en Español | Article disponible en Français
Portugal is going through another disastrous forest fire. After the fires of October 2017, in which some 40 people died and that destroyed thousands of hectares of forest, the high temperatures of the past few days have kept alive a fire in the region of Algarve, in the south of Portugal.

After over a week of intense work to try and control the fire, the authorities announced, Friday 10th of August, that the fire was considered under control. The authorities will have to keep an eye on the fire, to make sure the still active areas don't become a threat again, burning more forest. Some 400 vehicles, 4 planes and over 1 300 firefighters will remain in the area to keep working on extinguishing the remaining fires.

It is thought that the fire, that started Friday 4th of august, has so far burnt some 20 000 hectares in a perimeter of over 100 kilometres. Some 40 people have been injured, and 300 have been temporarily displaced. For now, there hasn't been any deadly victims.

Even if this time there hasn't been any deadly victims, contrary to last year where over 100 people lost their lives due to the fires, the authorities are being accused of being disorganized. This is due to the workers being composed of both the army, city firefighters and experienced forest firefighters. There have also been critics towards both eucalyptus farms, a very flammable tree species, used by the paper industry, as well as the little prevention against forest fires in the country.

A picture taken from the International Space Station by the German astronaut Alexander Gerst shows the wildfire from space.
More on this subject: