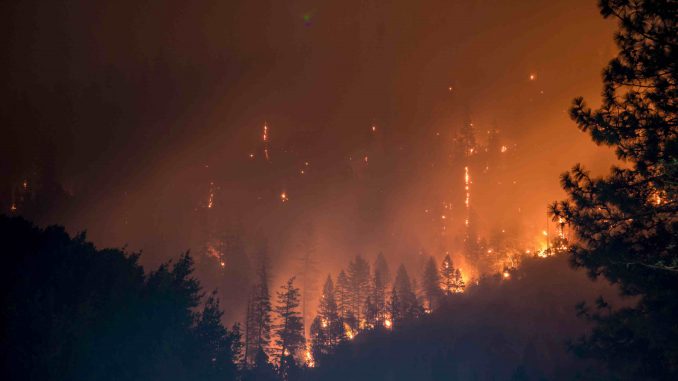 ​It is now the turn to Germany to suffer from forest fires in the current hot summer.
Artículo disponible en Español | Article disponible en Français
​A forest in the German state of Brandenburg, some 50 kilometres from Berlin, is affected by wildfires. This wildfire is already considered as one of the biggest in Germany since WWII, affecting over 400 hectares.

The fire started Thursday 23rd afternoon and by Friday night, the firefighters had managed to temporarily contain it, although authorities warned citizens it could keep burning for days. Hundreds of citizens were asked to leave the area temporarily, although the authorities have allowed most of them to come back to their homes.

In some neighbourhoods of Berlin, citizens were asked not to open their windows, as the smoke from the fire was being carried all the way to the capital by the wind.

Over 500 firefighters are taking part in the operations to extinguish the fires, but they are facing a number of difficulties, with the area in question having ammunitions from WWII buried in the ground. To avoid putting their lives in danger, firefighters are not allowed to enter these areas, and instead use helicopters to drop water from above.

Authorities believe the origin of the fire is criminal.

More on this subject: