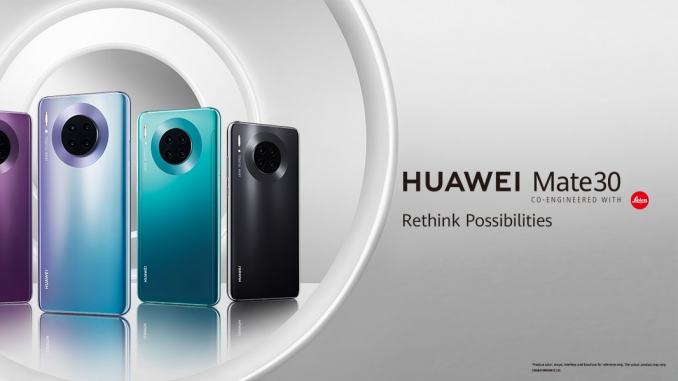 Huawei's flagship phone is now available for purchase at Media Markt in Germany.
Artículo disponible en Español | Article disponible en Français
Huawei's latest flagship phone, the Mate 30 Pro, is now available in one more country, with the device now being sold at one of Germany's largest electronics store, Media Markt, having released this past 12th of December. As per usual, the price remains the same, being 1 099€ for the same version sold elsewhere in Europe, the 4G, 8GB of RAM, 256GB of internal memory and space silver variant. Again, the device is currently only available in limited quantities, so those interested in getting one should hurry up. In terms of promotions, Huawei Germany doesn't seem to be wanting to do much, just gifting a case with the device.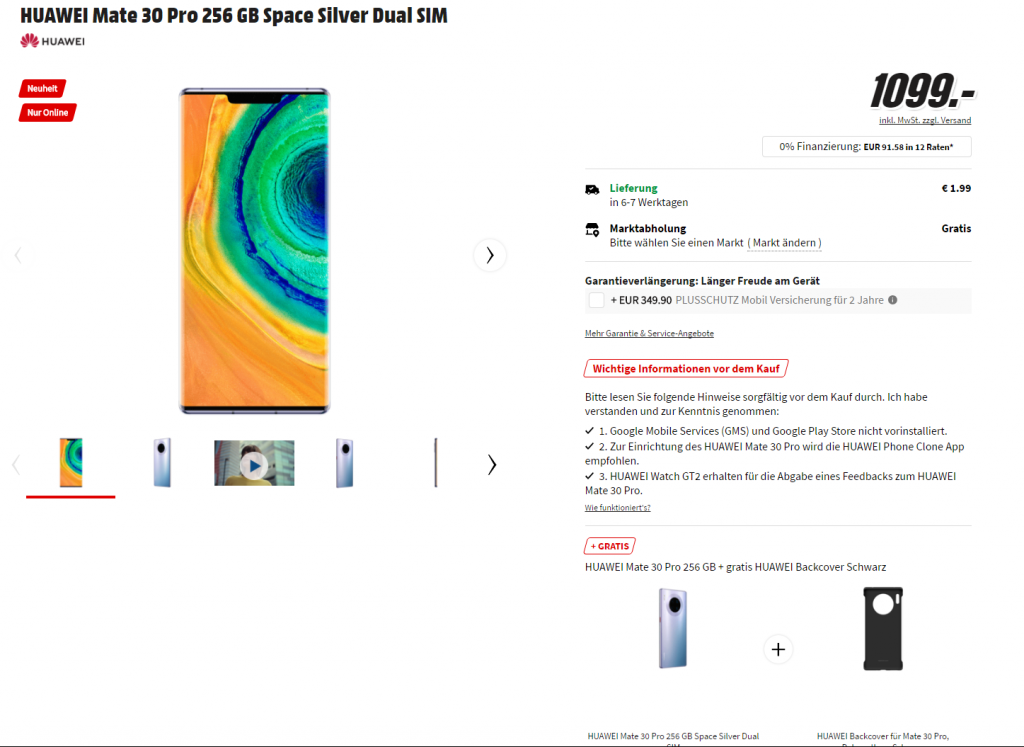 However, customers accepting to submit feedback and their opinion on the product after 30 days of use will be getting a free Huawei Watch GT2, which is currently sold for 229€. While these promotions might not be the best, at least this time customers can finance their purchase.

Germany is likely the last big European country the device will be released in, as the company has mentioned not having any plans for a UK launch, at least not "this year". This is unsurprising, taking in account that 2019 has essentially ended at this point.
The manufacturer claims to have shipped, so far, 7 million units of their latest Mate series, although it is important to keep in mind that there's a different between shipping and selling. But, even if the wording is important, it appears Huawei is actually selling a few of these in Europe, with Huawei's flagship store in Europe, the Huawei Experience Store in Madrid, Spain, having claimed to have sold out their existing stock of Mate 30 Pro's in only 12 days. Of course, here again, there's no word on how many units were in stock originally.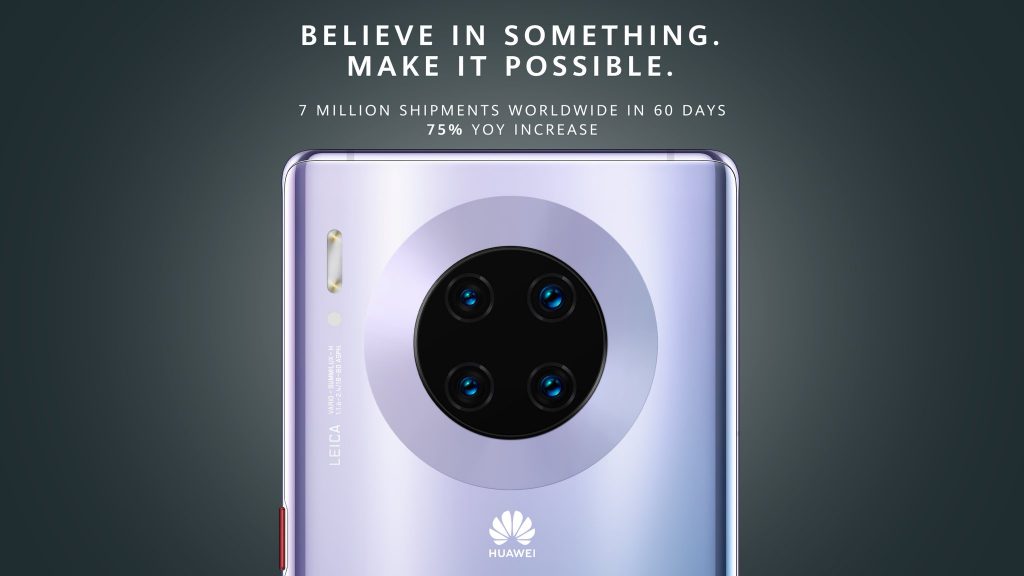 More on this subject:​