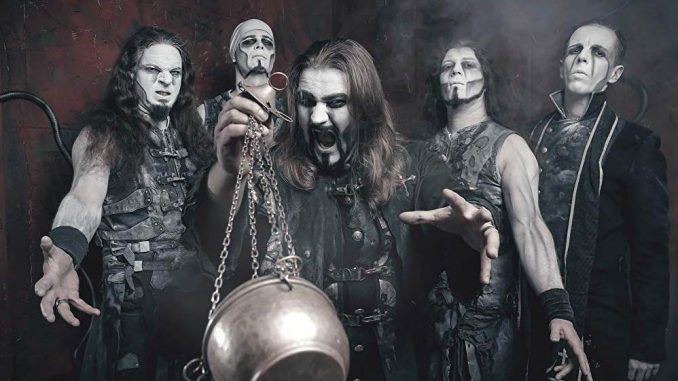 Over the past month, German power metal band Powerwolf has been teasing their new album, "The Sacrament of Sin", by releasing music videos on YouTube.
Artículo disponible en Español | Article disponible en Français
​"The Sacrament of Sin" released Friday 20th of July. The first song of the album was unveiled at the end of May on YouTube, with the music video "Demons are a girl's best friend". As mentioned in our last article, this video quickly passed the 1.6 million views mark, and currently sits at 3.8 million views on YouTube.

After "Demons are a girl's best friend", the band showcased "Fire & Forgive", a song talking about the "Index Librorum Prohibitorum", a catalogue published by the "Sacred Congregation of the Index". We will be doing a full article about this topic as it is quite interesting, but in short, the "Sacred Congregation of the Index" was an organization forming part of the Catholic Church who would ban specific books (books seen as dangerous by the Church, or contrary to the religion) by putting them on this catalogue. Catholics were forbidden to read the mentioned books.

Finally, last week, the band released a lyric video for a third song, "Incense & Iron".

The standard version of the album includes 11 songs. Here's the album cover and its track list:
Fire & Forgive
Demons are a girl's best friend
Killers with the cross
Incense and Iron
Where the wild wolves have gone
Stossgebet
Nightside of Siberia
The Sacrament of Sin
Venom of Venus
Nighttime rebel
First by First (Sacralize or Strike)
We've checked out the album, and overall, it's the usual Powerwolf, but, as with each album, they are getting better and better, making this album the best one they made so far. "The Sacrament of Sin" definitely beats "Blessed and Possessed" in terms of music quality and catchiness.

As a reminder, the band is currently on tour. Tour dates can be found here.
More on this subject: