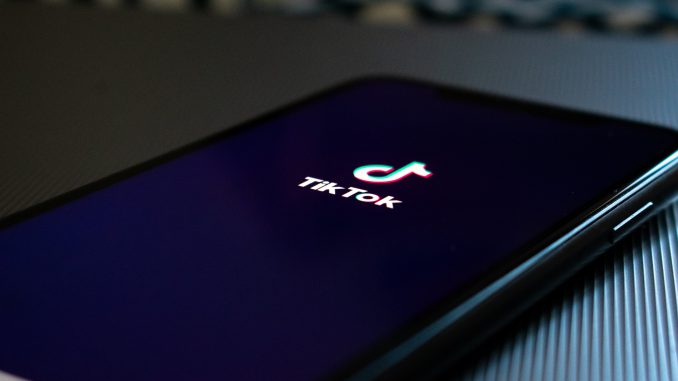 Once again, a non-issue blown-out of proportion by both the authorities and US-based media.
Artículo disponible en Español | Article disponible en Français
TikTok, an application to make short videos, in most cases reusing popular music or replying to other users' videos, and owned by the Chinese company ByteDance, is back in trouble in the United States. While authorities have already warned citizens that the application might be sending sensible data to China [and thus the Chinese government], no real action had been taken until now. Things have now changed, with the US Army banning its personnel from downloading and installing the popular "social media" video-making platform on government-issued devices, following an earlier move from the US Navy, which had issued the same ban just a few weeks ago.
The company has defended themselves, claiming that these concerns are blown out of proportion and that they do not share user data with the Chinese authorities. Not only this, but ByteDance has gone as far as claiming that data from US citizens is stored outside of China. Furthermore, the company has also denied allegations that they censor specific videos talking about sensible subjects linked to China, such as the Hong Kong protests.
Ironically, the US Army had been using the application to try and convince younger generations to join the army, in a similar way to what we've seen other countries doing, such as in Germany, where they made advertisements appealing to gamers.
Coming back to the current situation, it appears these fears of TikTok being a "cyber threat" are not only unfounded but also exaggerated, and that the reaction from both authorities and US-based media seems to be blown out of proportion, and should be regarded as a non-issue. After all, government workers shouldn't be using their work-issued devices for personal use, and thus should only install applications needed and approved by their employer.
At the same time, it is understandable government workers having access to a smartphone provided by their employer will start using this one for their own personal use, instead of purchasing one for their private use, as they'll be able to save money on it. Not only this, but having two different smartphones, one for personal use and one work-related, is not only expensive but also annoying, forcing users to have to carry two different devices and keep an eye on both of them for messages, calls and such. Sadly, or, more appropriately, luckily, we now live in an era where it is possible to find excellent smartphones for rather cheap, with devices around the 200 to 300 euros mark being enough for the majority of consumers, especially if the sole intention is using TikTok.
This is also not the first time military authorities make such a move, with the US army having already banned Huawei and ZTE smartphones from stores located inside military bases over fears of spying. In other countries, similar events have taken place, such as in Spain, where the Ministry of Defence banned part of its staff from using their personal Huawei devices for work, although, once again, this is understandable. Many institutions and private companies issuing smartphones to their workers usually settle for Apple-branded devices, as these, theoretically, offer the most "security", even if they remain devices coming from an US-based company.
While all these precautions are understandable, it is hard not to see some kind of Sinophobia in recent times, with authorities reacting differently to similar matters depending on which side they come from. While being spied by the US doesn't appear to be a problem, China trying to sell any delicate technology is concerning enough to have to hold conferences between ministers and other government bodies. The reality is that here in Europe, we are heavily reliant on US technology, yet these American companies refuse to follow European rules. For example, "questionable" companies such as Huawei go to great lengths to ensure data of European users is well-protected and remains on European soil, as per GDPR-rules, while US-based companies such as Microsoft have been gladly transferring data from European users to foreign, US-based servers, in blatant disregard of existing regulations. Sadly, it appears European authorities would rather turn a blind eye to this situation and call for caution when dealing with Chinese companies, as if nothing can be done.
As we've covered in dozens of past articles, European authorities should start investing and developing alternatives to replace all US software, with the end goal being having a bargaining chip to protect European interests and our digital sovereignty, or, eventually, fully free ourselves from American influence. Of course, the same reasoning can be applied to any foreign, non-EU based company, which should all be treated and regarded in the same way, and force them to follow strict regulations, such as storing data of European users on European servers.
More on this subject:​