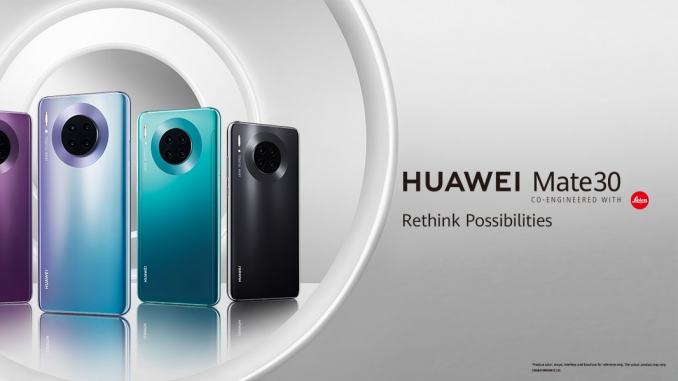 Huawei has just announced the Huawei Mate 30 Pro is coming to Portugal next.
Artículo disponible en Español | Article disponible en Français
The year might have barely started, but for Huawei, it's business as usual. This month, the manufacturer is launching their latest flagship, the Huawei Mate 30 Pro, in various new countries, starting with Portugal. The launch and promotion are similar to what the company has done in other countries, with only the 4G Space Silver, 8GB of RAM and 256GB of internal storage model available for purchase, at the price off 1 099€.
This time, the purchase process seems to be a bit more complex than in other markets. The device can be reserved since yesterday, 3rd of January, through Huawei's website. We are keeping a copy of the conditions here. The actual sales start on the 8th, although only those having filled the form on Huawei's website will have the possibility of buying the device. Customers will be able to pick whether to get the device at the Huawei Experience Store at the Colombo Shopping Centre, located in the capital of the country, Lisbon, or online through Phone House.
Those purchasing the device will be getting a 300€ voucher that they can spend on Huawei devices or accessories through Phone House or the Huawei Experience Store. This promotion is limited to what the conditions call the "launch stock", with 100 units available, which seems relatively low. The company also specifies that customers will be contacted in the reservation order, meaning some people might not have the change to get their hands on a unit despite filling the reservation form.
Of course, and as reminder, the Mate 30 Pro comes with Huawei Mobile Services instead of Google Mobile Services, which, for some, might be a limitation.

As mentioned at the beginning of this article, Huawei doesn't plan to stop there, with the Mate 30 Pro coming to Belgium next. From what we've been told, the device will be exclusively available at the Huawei Experience Store in Brussels, although no release date has been mentioned yet, apart from "January 2020". It is also safe to assume the company is planning an UK launch, having previously mentioned that they didn't intend to release it in 2019.
More on this subject:​