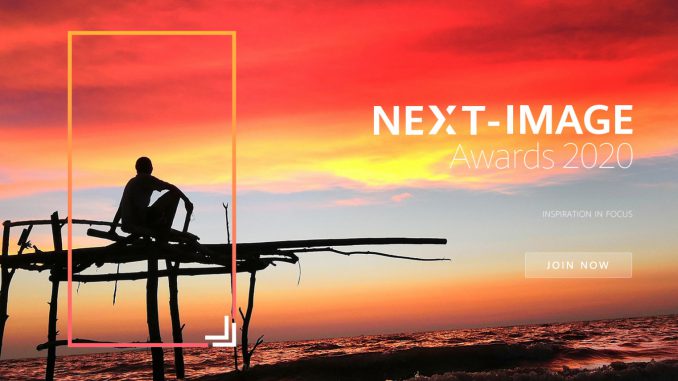 Huawei just opened the submissions for their new edition of their NEXT-IMAGE photography contest, open to all Huawei and Honor users.
Artículo disponible en Español | Article disponible en Français
For years, Huawei has been leading the mobile photography industry, starting with the P9 all the way back in 2016, which was one of the first smartphones to come with a dual-camera on the back, and the first issued of the Huawei-Leica partnership. This was followed by the excellent P10 a year later, before the arrival of the P20 series in early 2018, which saw the introduction of a triple-camera for the first time on a smartphone, and with the Chinese manufacturer claiming the crown for low-light photography, with the competition still struggling to this day to match this feat. Of course, this was followed by the P30 series in early 2019, being the first smartphone with a good quad-camera set-up, and now the P40 series, continuing Huawei's leadership in this category.
With the clear goal of showcasing the capabilities of their smartphones, as well as the talent of their userbase, Huawei launched in 2017 the "NEXT-IMAGE" awards, an award open to any Huawei/Honor user, generously rewarding the best and most creative pictures. Most Huawei users have also seen, at some point, one of the winning pictures, with some of them used as lock pictures in the Huawei "Magazine" feature, which shows pictures at random before unlocking the smartphone.
Coming back to the Huawei NEXT-IMAGE contest of this year, 2020, Huawei opened the submissions on the 8th of this month, April, and will be accepting submissions until the 31st of July 2020. On the 15th of August, the company will make a first announcement with the entries selected out of all of the submissions, with a panel of judges picking the winners from the selected pictures, starting on the 23rd of August. Lastly, winners will be announced around mid-September 2020 and receive their awards.
In terms of awards, there are 73 prizes in total, divided in four different groups:
3 Grand prize winners, each receiving 10K USD, a P40 Pro (8GB+256GB) and an electronic certificate
15 Category winners, each receiving 1K USD, a P40 Pro (8GB+256GB) and an electronic certificate
50 Runner-up winners, each receiving a P40 Pro (8GB+256GB) and an electronic certificate
5 Honorable mentions, each receiving a P40 Pro (8GB+256GB) and an electronic certificate
Users can submit pictures in six different categories, each having its own theme:
Faces: Experimenting with identity, and using the power of portraiture to creatively render a subject.
Near Far: Capturing a new setting or experience, by using a novel feature on the phone camera, such as the telephoto lens, super-wide-angle lens or macro-shooting lens.
Live Moments: Filming stories of less than 10 minutes (at least 10 seconds).
Storyteller: Sequencing 3 to 9 photos that provide a narrative, express an emotion, record changes, and/or illuminate a trend.
Good Night: Capturing a captivating scene in low light conditions.
Hello, Life!: Sharing an emotional or inspiring scene from daily life.
The contest is open to all Huawei or Honor users, with no restrictions in terms of localization, meaning users from across the world can participate. To submit their work, users only need a Huawei ID and pick one of the categories on Huawei's website, with users being able to submit up to 30 different works in whichever category they want (for example, a user could submit various works in "Faces", a video for "Live moments" and a series of pictures for "Storyteller"). Pictures can also have been taken recently or in the past, all that matters is that they have been taken with a smartphone of the brand. Users are also allowed to retouch the pictures with third-party processing software, although this editing must be done on the brand's smartphones and not on a PC or a different brand of smartphones, which is logical.
Users submitting their work also retain the copyright on this one, although they grant a temporary license to Huawei to use this work for the contest or for activities related to the contest. Nothing unusual here. Those interested can also check the full conditions here.
Lastly, this edition has six different judges coming from various different countries:
Steve McCurry: From the US, photographer. Well-known and respected for his work and featured multiple times on various global magazines. Was featured on a Huawei advertisement in 2019 with the P30 Pro.
Elizaveta Porodina: From Russia, photographer.
Karolina Henke: From Sweden, photographer.
Reuben Krabbe: From Canada, photographer.
Andrew Garrihy: Global Chief Brand Officer at Huawei Consumer BG.
Li Changzhu: Vice Minister of the Consumer Strategy Marketing Department at the Huawei Consumer BG. Founder of the Huawei NEXT-IMAGE plan and having led the cooperation agreement between Huawei and Leica in 2016.
Last year, Huawei's NEXT-IMAGE contest saw over half a million submissions, coming from over 150 different countries, a steep increase from the 150K submissions and 90 countries seen in 2017, showing the rising popularity of the brand, especially amongst those interested in photography and, more precisely, mobile photography. While Huawei has been in troubled waters for a while, with the Mate 30 and P40 series lacking Google Mobile Services and the Google Play Store, there's no doubt we will be seeing hundreds of thousands of amazing submissions this year too, taken both with old and new smartphones of the manufacturer.
More on this subject:​