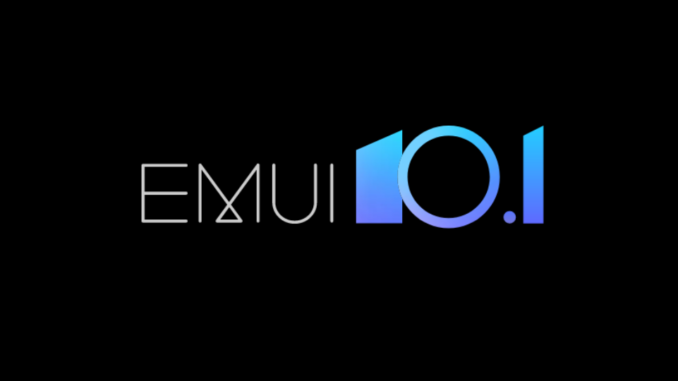 Huawei's P30 Pro has just received EMUI10.1 together with May's 2020 security patch.
Artículo disponible en Español | Article disponible en Français
Some months ago, Huawei launched the P30 Pro New Edition, with the only differences with the regular P30 Pro being a new colour variant and the arrival of EMUI10.1. The manufacturer then announced this update would be rolled-out to the regular P30 Pro in June 2020, with most users receiving it by then, and the rest having to wait a bit longer, such as in our case.
For us, this update was not directly available through the updater, instead getting a notification on Huawei's Support (formerly HiCare) application, which, once pressed, redirects to the updater with said update. If we now start looking at some of the changes that EMUI10.1 introduces, we can see that the screen recorder has changed the explanation on how to use it when launched for the first time:
When taking a screenshot, we are also presented with a new interface, with the delete button moved to the top and some of the editing tools improved. We also have the new Scrollshot version, with this one being continuous instead of pausing each time we viewed the equivalent of the screen length. In the notifications panel, we find two new switches, "Scan" and "FIDO security key". While the "Scan" button just opens Huawei's HiVision, allowing us to scan QR codes, the "FIDO security key" is supposed, from our understanding, to be used as a way to authenticate our identity on applications, websites and similar services, replacing passwords, similar to what Huawei already does with their Huawei ID. However, for some reason, the service claims that the "OS failed the system integrity check". Regardless, those interested can find more information and the documentation about this service here.
Moving on to one of the most awaited features of EMUI10, which ended up being pushed back to EMUI10.1, we find the new "Always-on-Display" (AOD), with the possibility of customizing this one with quite a lot of freedom. This new version allows users to use one of the many pre-set styles, or download more from Huawei's Themes application, with some being paid while others are free. Furthermore, the AOD changes colour depending on the hour of the day.
Huawei has also added new animations for the in-screen fingerprint unlock animation, with users now being able to choose between three different animations. It also appears that the in-screen fingerprint reader is now a lot brighter than it used to be, although this might be due to us changing the animation.
While we are talking about customizing the look and feel of the OS, this update also brings two more new default themes, "Ethereal" and "Kanas", which can be found on the Huawei Themes application. This is on top of the two previous additions, "Biarritz" and "Mirror Sea", which were added back in September 2019 when the manufacturer launched the two new colour variants of the P30 Pro.
Some animations have also been reworked and changed, such as when accessing the search bar/HiVision, which used to come down as a droplet of water and then expand. The second animation that has been changed is when closing applications, with, in the past, when swiping up, the application would just continue its course. Now, they seem to fold before disappearing, as it can be seen on the following recording.
Two new settings have been added. The first one is "Smart Charge", which is aimed at preserving the battery life of the device, by stopping the phone from charging after a certain point, and resuming later on. The marketing material presents this feature as solving the issue of users leaving their device plugged overnight, with the algorithms learning the user's behaviour, stopping the charge at around 80%, before resuming a bit before the user wakes up in the morning, with the battery reaching 100% by then. In other words, users that usually charge until 100% and then unplug the phone should not be noticing any changes, as this new setting is not aimed at them. The second setting added is a dedicated "HiAI" window, where users can choose whether to let the device auto-update this service and join the improvement program. While for us this sharing setting is disabled, we've been told by other people that, in their case, this one was enabled by default. However, this might be due to them accepting all the recommendations/settings on the first set-up of their device.
Lastly, the biggest change between EMUI10 and EMUI10.1 is, arguably, the addition of the new Multi-Window mode, replacing the previous split-screen mode with a more flexible option, which we've already checked out in our Mate Xs first impressions article. This new mode brings a vertical bar that can be opened on both the left and right sides of the screen, and can be customized with the applications one uses the most in split-screen mode. At the same time, this new mode makes it easier to resize windows, and even allows for three applications to be open at the same time, with the third one appearing in a floating window. However, from our point of view, this is mostly useless on a small screen, being more interesting on larger displays such as the Mate Xs or the MatePad Pro. Another downside of this mode is losing the possibility of comfortably swiping from left to right to bring out the settings bar or other menus that some applications have, with the Multi-Window mode bar appearing in most cases.
Overall, our impressions of this new EMUI10.1 update are quite good, further improving the user experience on EMUI10, being, for instance, faster and more fluid in general. However, some users have reported that, following this update, the battery life on their devices greatly decreased, with us experiencing a similar issue. Sadly, it is too early to say whether this is a bug or whether the AI/algorithms that handle the battery management have been reset, having to relearn the user's behaviour once again, before adapting the battery life. If it is the later, this should take two to three weeks, being long enough for the manufacturer to release a new update fixing the battery drain, in case it turns out to be a bug.
Interestingly enough, our update included two packages, changing the version from VOG-L29 10.0.0.195(C431E19R2P5) to VOG-L29 10.1.0.123(C431E19R2P5) and then to VOG-L29 10.1.0.123(C431E19R2P5patch02), with these two packages being 4.59 GB in size overall.
The patch notes for the first package read as following:
This update introduces EMUI 10.1, designed to deliver a fine-tuned user experience with a higher performance and more secure system. This system, which is based on distributed technologies, enables you to seamlessly interact across devices and enjoy a diverse range of features, including mobile office, in different scenarios. Install this update to facilitate a more intelligent lifestyle.
Quality user interface

[Always On Display] Allows the Always On Display clock to change colours dynamically based on the time of day. You can also download more styles from the Themes app.

[Fingerprint animation] Adds three fingerprint unlock animation options.

[Multi-Window] Allows you to multitask with ease in Split-screen mode and send messages using a floating window while watching videos or playing games. Swipe in from the left or right edge of the screen and pause to display the Multi-Window dock. Hold an app icon in the dock and drag it to the side of the screen to enter split-screen view, or touch an app icon to display it in a floating window.

[Themes] Adds two more themes.

Convenient Multi-Device Collaboration

[Call answering] Allows you to pick up voice and video calls on your phone from your Huawei laptop.

[File editing] Allows you to directly read and edit files on your phone from your Huawei laptop, and also share your phone's network and sync notifications.

More handy features

[Multi-device browsing] Introduces the Multi-device browsing capability to Gallery, allowing you to view, search, and share your photos and videos on any of your Huawei devices (including phones, tablets, and smart TVs) that are logged in to your HUAWEI ID, on the same home Wi-Fi network, and have Bluetooth turned on.

HUAWEI Assistant•TODAY

Adds HUAWEI Assistant•TODAY to the home screen, providing smart reminders, personalised news, and other content relevant to you.

Security
The patch notes for the second package read as following:
This update improves system stability in certain scenarios.
More on this subject:​