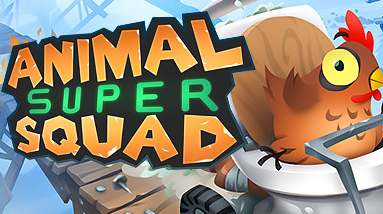 In a recent video, youtuber PewDiePie announced his collaboration with "the Goat Simulator guy", Armin Ibrisagic, for a new game, "Animal Super Squad".
Artículo disponible en Español | Article disponible en Français
​In his video from the 28th October, PewDiePie revealed, in a short announcement, a project he has been working on for a while: a new game.
Named "Animal Super Squad" and developed by the same person behind "Goat Simulator", "Animal Super Squad" is, as the storefront description says, a physics-based adventure game. From the trailer, it is possible to conclude that the game will have similar mechanics to "Goat Simulator", where physics are used to entertain the players in the silliest possible way.

Here's the trailer for the game:
The game will be released tomorrow, 2nd November, on Steam. The price is currently unknown.
You can wishlist it here: Animal Super Squad