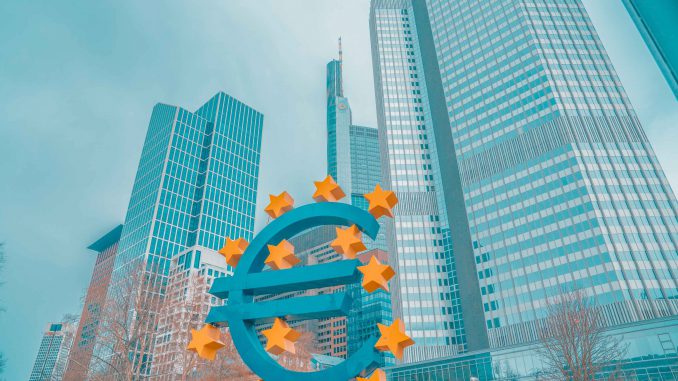 Soon, Mario Draghi will be leaving his position as director of the European Central Bank. Various possible successors are already lining up.
Artículo disponible en Español | Article disponible en Français
In October 2019, Mario Draghi will be leaving his position as director of the ECB, letting somebody take over his job. The current president, Italian, arrived at the ECB in 2011, in a difficult political and monetary context, due to the 2008 crisis. Arguably, he will be leaving behind him an even more difficult political context, with many countries starting to question the use of the European single currency due to years of austerity measures.

Two candidates for the presidency are regularly mentioned: the German Jens Weidmann, president of the Bundesbank, and the French François Villeroy de Galhau, from the Bank of France.

For the vice-presidency, it has already been decided that Luis de Guindos, former minister of Economy, Industry and Competitiveness in Spain, would be given the job, after the Irish candidate renounced. He took office a few days ago, the 1st of June 2018.

With somebody from the South in charge of the job, the most likely candidate to become President of the ECB is Jens Weidmann. But there are some issues with his candidature. Other European leaders are unhappy that Germany already has various German officials in top EU positions, which could force one of them to resign, to redistribute the power. Without this, it will be hard to have Weidmann accepted as president, giving the French candidate a higher chance of being elected.

Another problem with Weidmann is that he openly criticized Mr. Draghi's plan of the ECB buying European bonds (quantitative easing), as well as a few other things, such as when the European Commission decided to cancel the fines on Portugal and Spain for not reaching the deficit objective for 2015. Therefore, some countries are not really interested in backing his candidature.

While talking of Mr. Draghi's monetary policy, the ECB recently started considering whether to stop reducing the purchase of bonds, therefore rolling back the measures deployed over the past few years. This comes after visible improvements in the economy of the Eurozone over these past years, and especially in recent times.