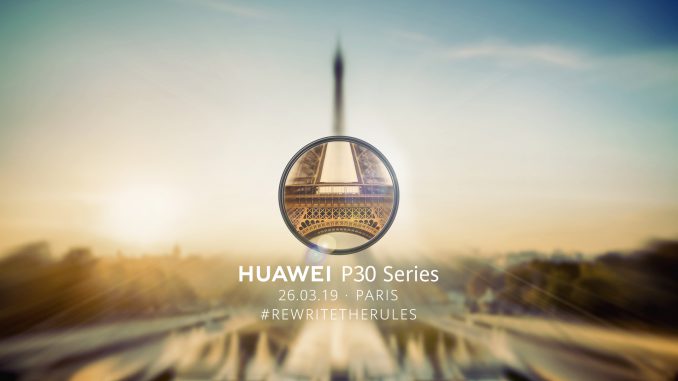 Together with the launch of the P30 series, Huawei has announced various exclusive accessories.
Artículo disponible en Español | Article disponible en Français
Huawei has announced, together with the launch of the P30 series, various accessories, one of them being a protective case for the devices, covered with crystals from Swarovski. This case is available in two different colours, Pearl Pink and Ice White.
A special edition of the P30 Pro is also available, including in the box the Swarovski case.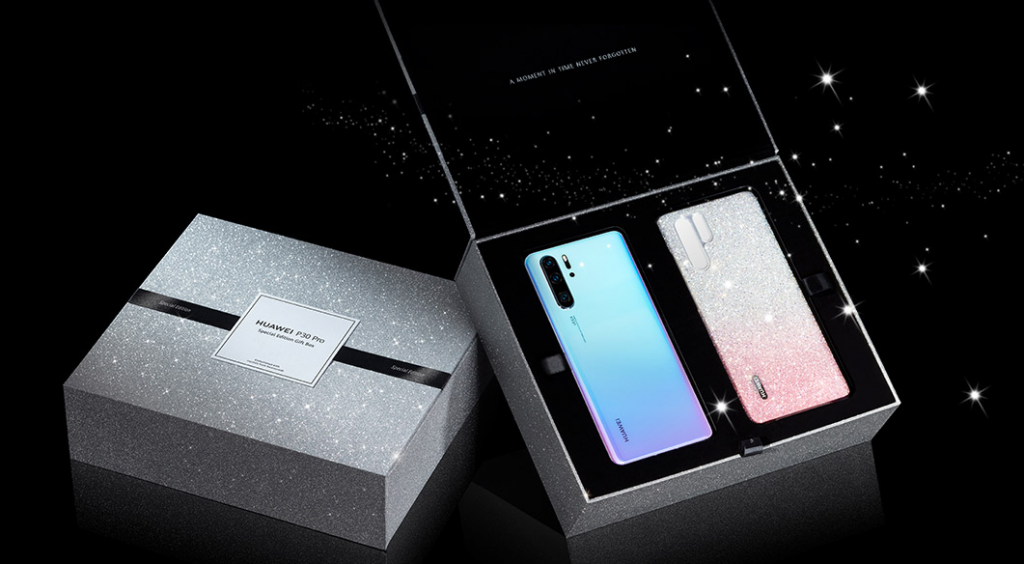 There's currently no information on availability or pricing for these products.
The Chinese manufacturer also announced cases designed in Paris by French designer Quentin Obadia.

Other accessories announced are more traditional, such as flip cases, wallet cases, cases with a transparent back and a printed pattern on them, as well as a snorkelling case, allowing users to go into the water with the phone, up to 10 metres, for a maximum of 60 minutes. This case is similar to the diving case released for the Mate 20 Pro, although it was only available in China.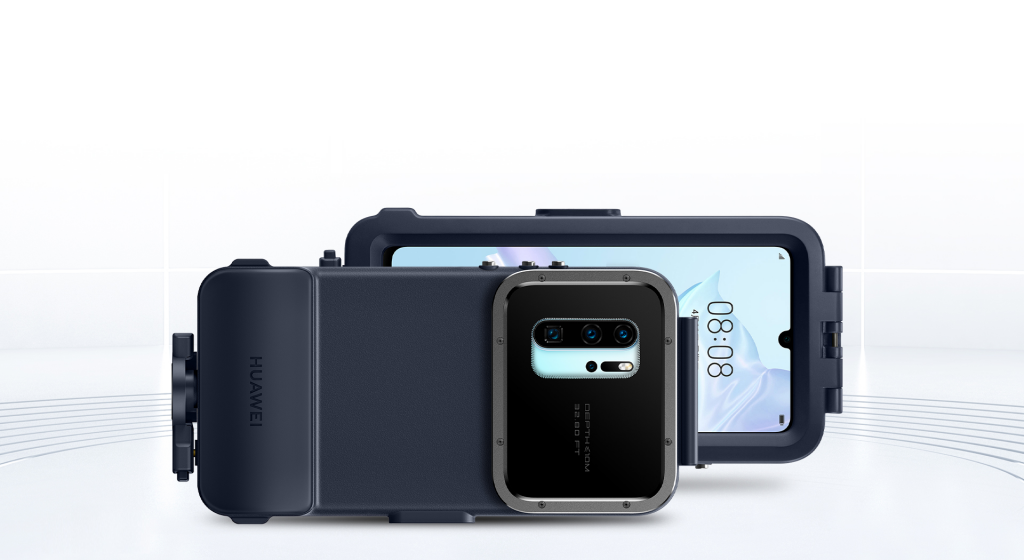 For those wanting to be able to charge wirelessly their P30 (which, as a reminder, doesn't support wireless charging), Huawei announced a wireless charging case, available in two colours:
Coming back to the cases available, here's a look at all the models available. These cases exist for both the P30 and the P30 Pro, with only the transparent cases with a printed image on the back exclusively reserved for the P30 Pro. In Europe, not all cases and colours are available.
The flipcover case is available in Black, Grey and Pink. This case protects both sides of the device, with a transparent tactile part on the front, allowing the user to see who is calling, picking up said call, and controlling music:
A leather case is available in both Black and Grey:
More traditional silicone/rubber cases are available, in 5 different colours, being Black, Blue, Mint, Pink and Red: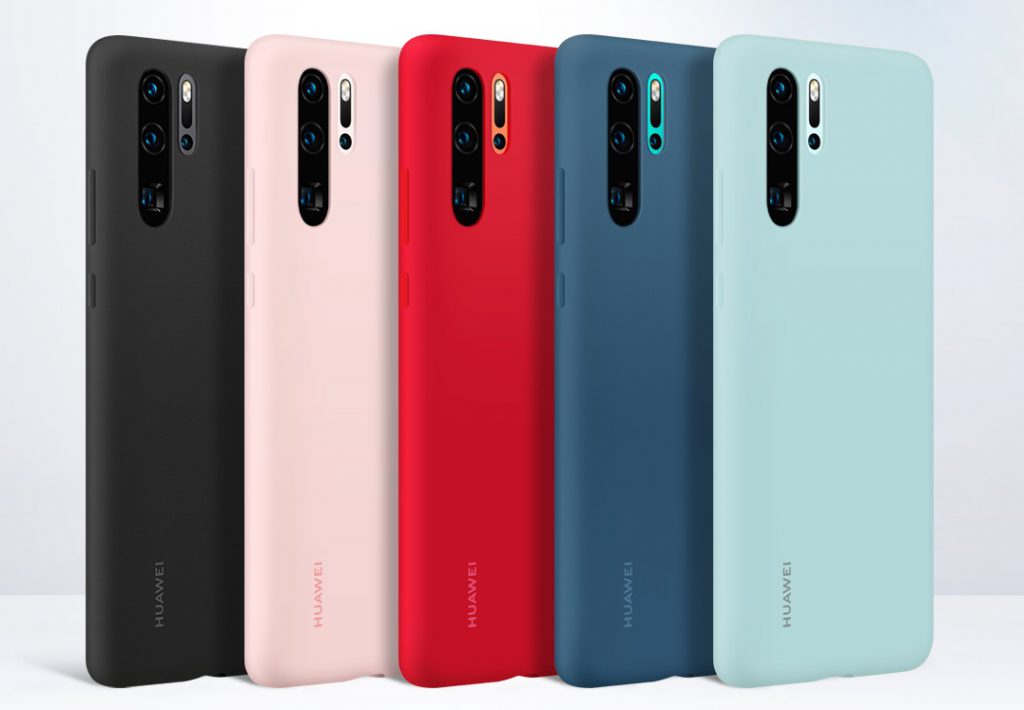 A regular simple silicone transparent case is available. Some P30/P30 Pros include this one in the box, although in most cases not:
A wallet case exists, allowing users to put their bank cards/ID cards on the front. The case also imitates a leather texture, although it is made of some kind of plastic:
Finally, and as mentioned, transparent cases with printed images on the back are available for the P30 Pro. There are 8 versions of this case, named (according to Google translate, as we do not speak Chinese), "Floating Reflection", "Neon Star Language", "Polar Fantasy", "Princess Kate", "Singer Doug", "Snowy Annual Ring", "Spring Secret" and "Transparent colour". This last one is slightly different to the regular transparent case.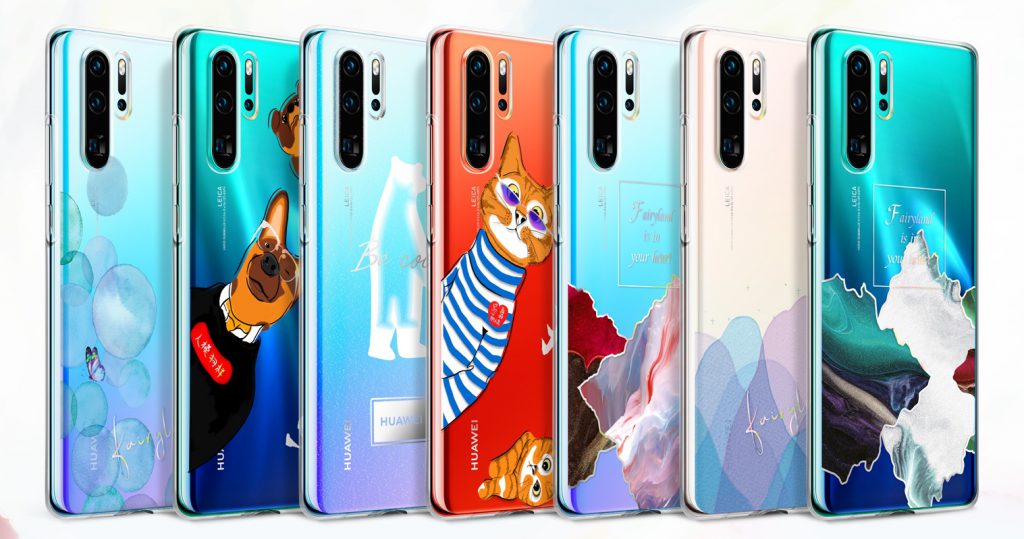 Huawei also announced a SuperCharge power bank, with a capacity of 12 000mAh and an output of 40W. This power bank can be used to charge Huawei phones, notebooks of any brands, various other devices such as the Nintendo Switch, and even the iPhone at a rate of 18W instead of 5W, poking fun at the fact that Apple doesn't include a fast charger in the box. The power bank is also certified by TÜV Rheinland, a certification agency, guaranteeing the safety of the product.
The power bank retails for 99€ and is available in both blue and white. There is currently no availability date for the European market. The price, especially for a 12000mAh power bank, might seem excessively high, but the compatibility with many devices might just justify this, as can be seen on the following list: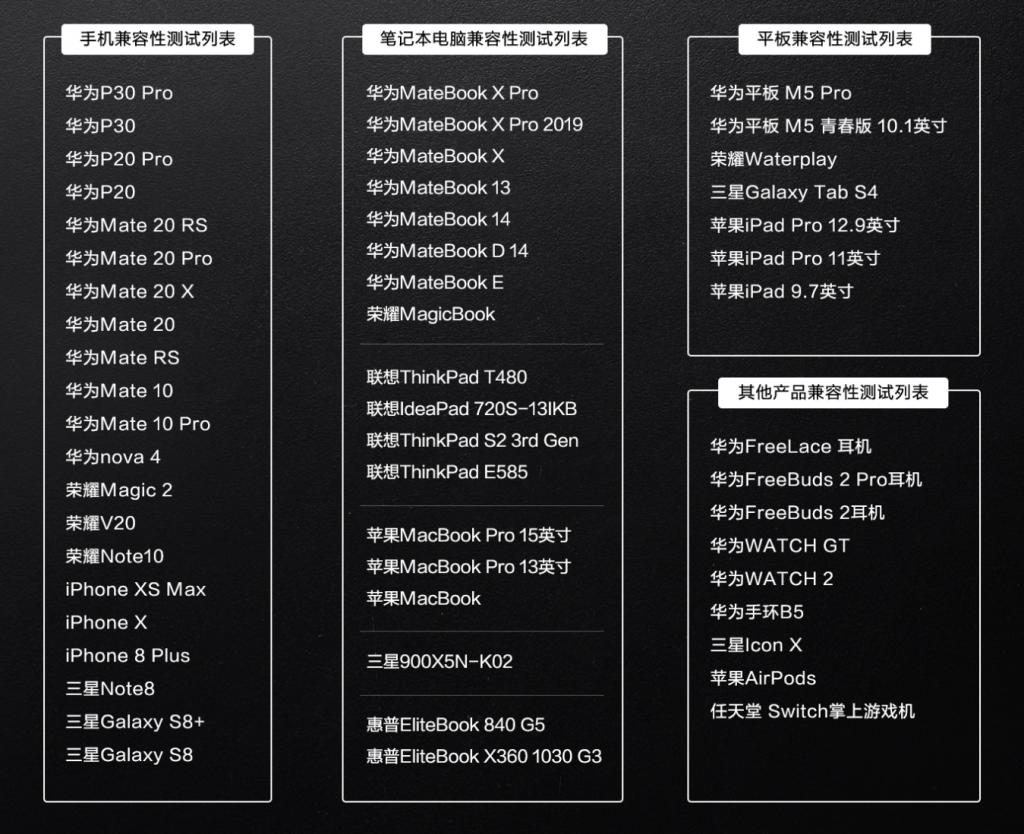 For some users, this product might be interesting, although for the average user, it is undeniable that 99€ is just too much, with power banks of other, reputable brands, costing 20 to 30 euros for 10 000 to 20 000mAh models.
As previously mentioned, many of these cases are not available in Europe, and will probably not be released later on. For those interested, most of these products are available on sites such as AliExpress.
More on this subject:​