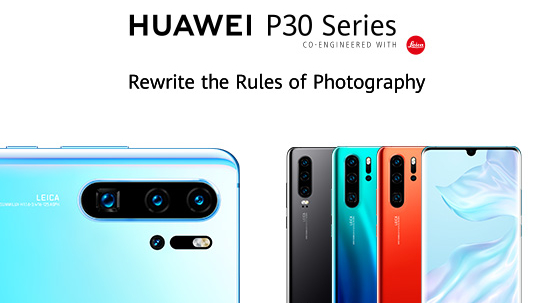 Huawei recently announced their new P30 series line-up, with a 512 GB version available.
Artículo disponible en Español | Article disponible en Français
The 26th of March, in Paris, Huawei announced their P30 series line-up, revealing the P30 and P30 Pro. Both devices were available for pre-order as soon as the next day, with some shops already selling the device to the public since a few days.

The official release date for the P30 Pro in its 128 GB and 256 GB versions is the 5th of April, although, as mentioned, most shops having stock have decided to go ahead and start selling them. A 512 GB version also exists, although this being Huawei, not all European countries have received this version. Most countries in Europe will have to limit themselves to the P30 Pro with 128 GB and 256 GB, with only the United Kingdom getting the 128 GB and 512 GB versions. Yes, weirdly enough, the UK won't be getting the 256 GB version, which is a curious move.

There are two options to buy the P30 Pro 512 GB from the UK and have it shipped to other parts of Europe:
Sadly enough, it would seem Amazon is sold-out, leaving only Clove Technology as an option. Originally, the device was set to release the 16th April, but it would seem this was delayed by Huawei to the 25th April.

The device costs, as announced, 1299€, or 1099£, and is only available in one colour, "Amber Sunrise".
For those in the UK, various carriers sell the device with subscription plans. Here are some options. Please note that we do not endorse any of these carriers/contracts:
PS: This article is not sponsored by Huawei and the link towards Amazon isn't a referral link. ​
More on this subject:​