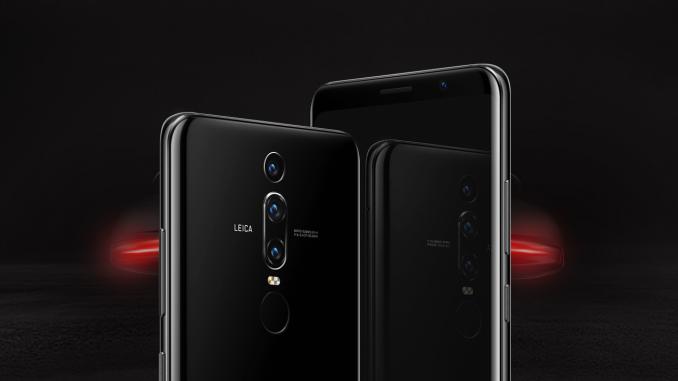 Most tech media based their articles on a single report from some South-Korean newspaper, who claimed the Mate RS display was being manufactured by LG.
Artículo disponible en Español | Article disponible en Français
There has been no official confirmation of who manufacturers the display of the Mate RS. Both LG and Huawei have refused to answer who the manufacturer is, with most tech media basing their articles on a single report of a South-Korean newspaper who claimed LG was the manufacturer of the display.

It is true that it could be a possibility, but the more one looks into it, the clearer it becomes that another manufacturer may be behind the display. One of Huawei's partners, who already supplies the Mate 10 series and the P20 series with AMOLED displays, is Chinese manufacturer BOE. BOE is one of the world's largest manufacturers of displays, supplying them for TVs and other phone makers such as Xiaomi. They are also well-known for working on a flexible display, that can be bent.

We noticed on a video of YouTuber "Charbax" the curved display from BOE, which looked quite a lot like the Mate RS.
​It is hard to tell, but it looks exactly like a Mate RS, although missing the "Porsche Design" branding. Another device that uses a very similar display, and who did confirm BOE is the supplier, is the Elephone U/U Pro.
The Mate RS display is 6 inches, 83% screen-to-body ratio, with a resolution of 1440×2880 pixels, at some 538 PPI density. The Elephone U Pro display is 1080×2160 pixels, though one source mentions the panel is 1440×2160 px.

On top of this, various Chinese sources mention a partnership between Huawei and BOE for this specific screen.

With all this information, we are 99% certain that BOE is the manufacturer of the Mate RS display, and not LG, as claimed in other places. On top of all these similarities, we also take in account that Chinese manufacturers prefer to use local/national (Chinese basically) suppliers, therefore why we are so sure BOE is the real manufacturer of the display.
Sources (in Chinese):