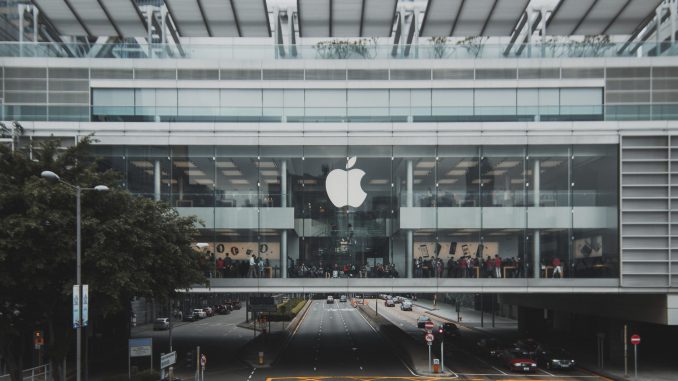 The American company, well known for their iPhones and Mac products, reached the 1 trillion dollars mark in market capitalization on Thursday 2nd of August.
Artículo disponible en Español | Article disponible en Français
After a very positive third quarter for the company, with revenue up by 17%, the shares of the company went up by 9%. Tuesday, they were up by 2.9%, being worth 207.39$ at the end of the day. Apple's shares are up by 30% over the past 12 months, thanks to strong confidence from investors in the iPhone X, priced at over 1 000 dollars, as well as other products from the company.

Apple is the first publicly US listed company to reach 1 trillion dollars in market capitalization. The first company to break the 1 trillion dollars mark was the Chinese state-owned PetroChina, who, back in 2007, managed to be worth 1.1 trillion dollars. Due to the price of oil plummeting and the financial crisis, the value of PetroChina crashed. 10 years later, PetroChina still hasn't managed to recover and is "only" worth some 200 billion dollars.

Some analysts point out Apple's stock is still cheap, as the company has quite a lot of potential to grow, especially thanks to their ecosystem. The company could have hit the trillion dollars cap earlier, at a lower price per share, if it wasn't due to Apple buying back around 20 billion dollars of its own shares recently. Apple announced they would be buying back around 100 billion dollars' worth of stock over the coming months.

The next US company close to hit the trillion dollars mark is Amazon, currently worth close to 900 billion dollars.