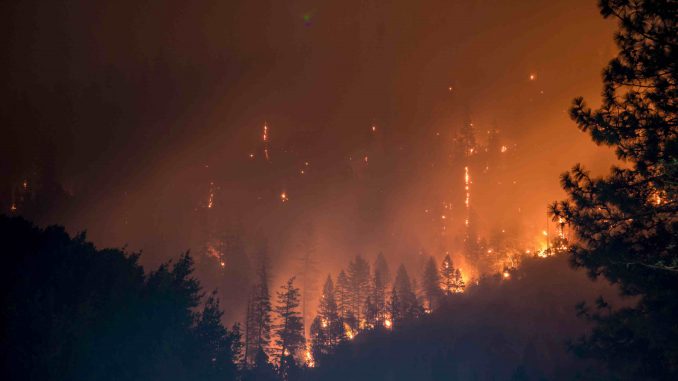 Due to the high temperatures that have crossed the country over the past few days, some regions have suffered forest fires, such as Nerva, in Huelva (Andalucía), at the beginning of this month, and even more recently, in Gandía, Valencia (Valencian Community).
Artículo disponible en Español | Article disponible en Français
At the beginning of the month, a forest fire started in Nerva, near Huelva. This fire is already considered as one of the worst of the year in the region, with close to 1 400 hectares of land affected. This fire is already under control, after several days of hard work from the firemen.

Some days ago, around the 6th of this month, a fire started in Llutxent, near Gandía in Valencia. The fire started by lightning from the storm. Due to the strong winds from the past days, the firemen had a difficult time controlling the fire, forcing to deploy over 700 workers, as well as close to 30 air vehicles. Close to 3 000 neighbours had to be evacuated from the area due to the risk, with the fire destroying some 40 houses of an urbanization close to the zone.

Some 3 000 hectares of land have been burnt, between forest, hills and farmland. The 9th of august, the authorities brought the fire under control, after 3 days of hard work, and allowed part of the evacuated people to return to their homes. It is expected the fire will be completely extinguished in a few days, but, as of the 11th of august, some areas are still burning.

Meanwhile, in Portugal, another fire is burning in Algarve. Said fire started around a week ago and has burnt over 20 000 hectares of land until now, with the authorities struggling to control it.
More on this subject: