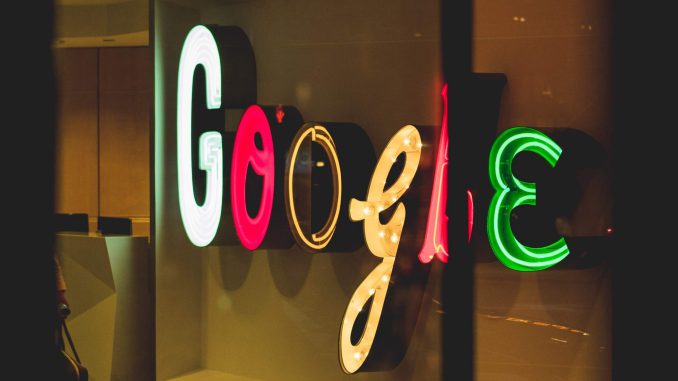 Shares of Google's parent company, Alphabet, fell by 8%, following "poor" results for the first quarter of this year.
Artículo disponible en Español | Article disponible en Français
Alphabet, Google's parent company, reported a total revenue of 36.34 billion dollars [~32 billion euros] for the first quarter of 2019, a 17% increase compared to last year's 31.15 billion dollars [~27.70 billion euros] for the same period of time. Of these, the operating income was of 6.6 billion dollars [~5.87 billion euros], compared to 7.63 billion dollars [~6.78 billion euros] for the first quarter of 2018, a decrease of roughly 13%. It is important to note that this decrease is mainly due to the fine Google received at the end of March, fine imposed by the European Commission and worth 1.49 billion euros [1.7 billion dollars]. Without taking account of this fine, Google's operating income would have been of 8.3 billion dollars [~7.38 billion euros], an increase of roughly 8% compared to last year.
These results fell short of expectations, with Alphabet's shares falling by 8%, wiping over 60 billion dollars of market capitalization in an instant.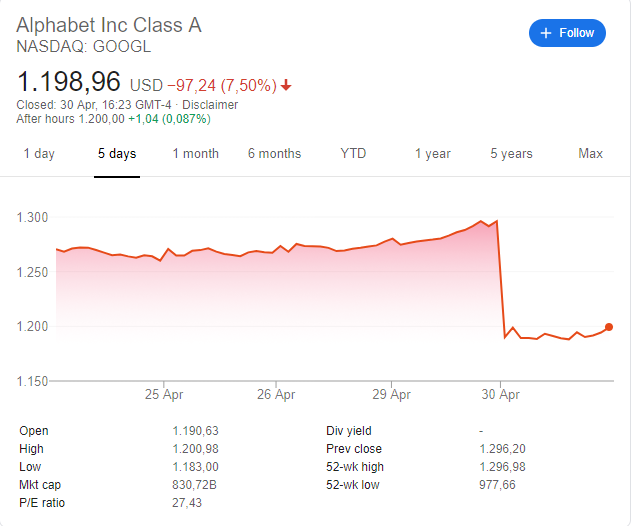 Analysts were also disappointed by the "lack" of growth, with the company growing at a slower rate than a year ago, failing to reach the 20% growth rate expected by some. The fact that this would disappoint some is rather curious, as the company has grown for the past quarters, and is still growing, albeit at a slower rate than in the past. This slowdown is mainly linked to Google's advertising business, with the biggest growth reported in its cloud business, competing against Amazon's AWS (Amazon Web Services) and the well-known Microsoft Azure.
Interestingly enough, Alphabet's summary shows the company hired over 15 000 people over the past year, going from 85K employees to 103K at the end of this first quarter. Even ignoring the European Commission fine, the costs and expenses of the company rose, spending more on research and development and cost of revenues.