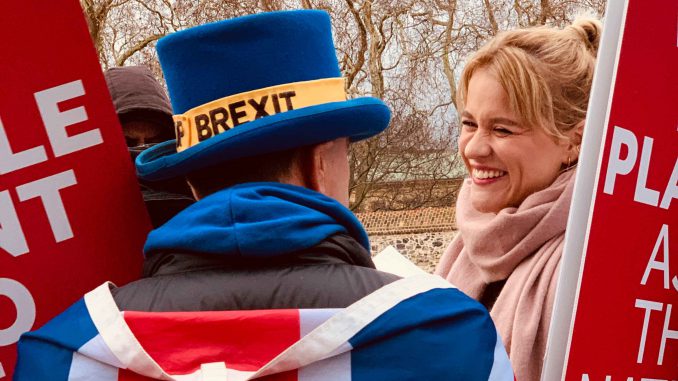 The Mayor of London, Sadiq Khan, has backed the idea of a second referendum on Brexit.
Artículo disponible en Español | Article disponible en Français
​As time goes by and the date for UK's departure from the EU approaches, more and more people question the current gestion of the Brexit, seeing how things seem to be worsening day after day. This feeling is what is pushing people to ask for a second Brexit referendum.

This second referendum on Brexit would this time not be about whether the UK should leave the EU or not, putting the 2016 vote in question, but more focussed on voting on the final deal between the EU and the UK, a final say on the matter.

This second referendum, this final say option, is slowly gathering support, as well as a large amount of opposers. The government of Theresa May has already ruled out having a second referendum, pointing out it'll be the Parliament who will vote on whether to accept the final deal or not, with this one representing the people.

Now, the mayor of London, Sadiq Khan, has backed this second referendum, asking for the public to have a say on the final deal, on a possible "no-deal" outcome, as well as an option of staying in the EU. Mr. Khan's comments put pressure on the leader of his party (Labour), Mr. Corbyn, who already met up recently with the European Commission in Brussels to discuss Brexit.

The UK is scheduled to leave the EU in March 2019, right before the European elections, held in May 2019.
More on this subject:​