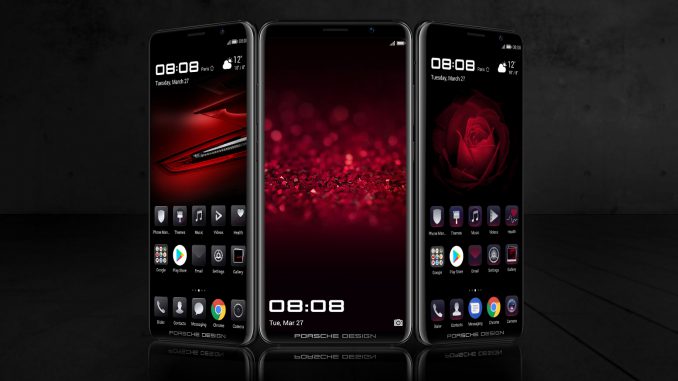 Huawei's Mate RS Porsche Design is currently 20% off on Porsche Design's website.
Artículo disponible en Español | Article disponible en Français
In March of this year, in Paris, Huawei revealed the P20 series as well as the Mate RS Porsche Design, a luxury smartphone incorporating some new technologies that other Huawei devices didn't have. The Mate RS shares most of the technology and specs of the Mate 10 and P20 series, such as the SoC being the Kirin 970, the AI camera, the same triple-lens found on the P20 Pro, the 4 000mAh battery and the same RAM configuration. But on top of this, the 1 550€ device also incorporates a fingerprint reader below the screen, being one of the first devices on the market with this new technology, a different, more efficient cooling, a different, more elegant/premium design, compared to the P20 series, and wireless charging, becoming the first Huawei device to incorporate this new charging method. The Mate RS also comes with 256GB of internal storage, instead of 128GB, and the Chinese version goes up to 512GB.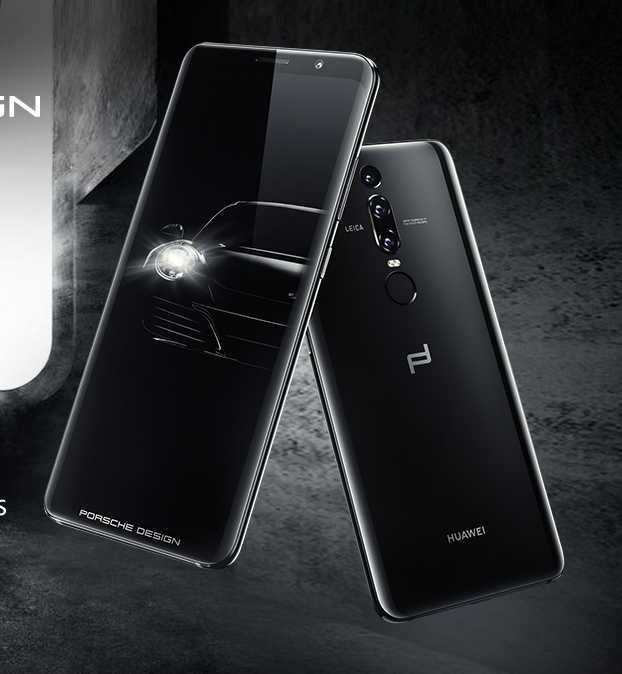 For those interested in a Huawei Porsche Design device and are looking for a premium/elegant design but are uninterested by the Mate 20 Pro or the Mate 20 RS Porsche Design, the Mate RS is currently on sale, being 22% cheaper, from 1 550€ down to 1 195€. The sale only lasts this Cyber Weekend, meaning there's only a few hours at most left.
Compared to the Mate 20 Pro, the Mate RS has double the memory capacity, a smaller battery (4 000mAh against the 4 200mAh onboard the Mate 20 Pro), an older SoC (Kirin 970 against Kirin 980) and some other small differences, such as support for Bluetooth 5.0 on the Mate 20 Pro, but overall, both devices are very similar, with both sporting a curved screen, a fingerprint reader under the screen, a triple-camera (although the Mate 20 Pro replaces the monochrome sensor by a wide-angle lens), the same RAM amount and wireless charging. The Mate RS also includes a leather protector in the case, worth around 150€, making the 200€ difference between the Mate 20 Pro and the Mate RS rather interesting. The Porsche Design version of the Mate 20 Pro will cost 1 595€ and should be available in December, the main differences being 8GB of RAM, 256GB of internal storage and a leather back.

The promotion can be found on Porsche Design's website, and also covers other products, such as the Porsche Design wireless charger.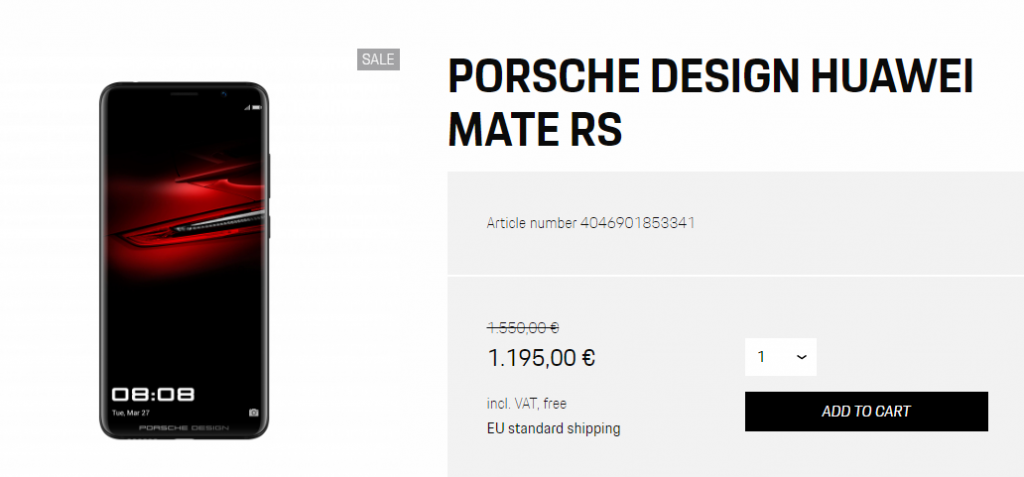 This article is not sponsored by Huawei nor Porsche Design.
​More on this subject:​