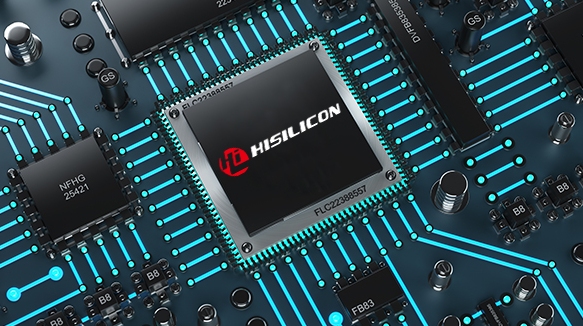 SHARP's 2nd generation 8K TVs, recently launched for sale in some countries, use HiSilicon's newest decoder chipset to power their product.
Artículo disponible en Español | Article disponible en Français
HiSilicon, a Chinese fabless semiconductor company, mostly known for supplying Huawei with Kirin SoCs for their smartphones, also supplies many different solutions to other companies, such as decoder chipsets for TVs, SoCs for video surveillance cameras, chipsets for IoT devices, as well as 5G solutions with their 5G-capable Balong 5000 modem. One of the many markets HiSilicon's products are used are TVs, with their SoCs present in the models of manufacturers such as SHARP or HiSense. These SoCs are used for decoding, allowing the TV itself to have the branding "Smart" (essentially supporting Android TV), screen capturing, audio processing, support for Dolby Atmos, allow the various different components of the TV to work together, and offer an interface to the user such as USB and HDMI ports.
Coming back to SHARP, it was announced in January that both companies would collaborate together, with HiSilicon supplying their newest 8K decoding solution to the TV manufacturer to power their 2nd generation 8K TVs, the AQUOS 8K Smart TV, available in 3 different sizes, being 60, 70 and a massive 80 inches.
This solution, announced by HiSilicon at the end of 2017, is the Hi3751V811, supporting 8K decoding at 30fps, 8K HDR, as well as other formats at a higher framerate, such as 4K at 60fps or 4K at 120fps. This SoC is made of a quad-core ARM Cortex A73+A53, as well as a MALI-G51 GPU in a big.LITTLE architecture, being more power efficient. This SoC also supports HDR and Dolby Atmos, which are two features widely used in the television market.
SHARP's 2nd generation of 8K TVs are already available in some markets, such as Asia, and were expected to come to Europe in the first quarter of this year, although this doesn't seem to be the case, with no real availability nor pricing announced yet.
Coming back to HiSilicon, the chip designer has slowly been rising and establishing itself as a key supplier in specific markets, as previously mentioned. This rise has been noticed lately, with the company having an estimated revenue of over 7 billion dollars in 2018, putting it in front of American semiconductor company Advanced Micro Devices, Inc. (AMD), which reported 6.48 billion dollars in revenue for 2018. It is expected that, with Huawei's increasing sales and growing use of HiSilicon parts, the fabless semiconductor company will surpass its Asian rival MediaTek in terms of revenue relatively soon and become Asia's largest IC designer.
Huawei alone has been using more and more frequently parts from its subsidiary, with the goal of eventually becoming self-sufficient/independent from other suppliers. This strategy can especially be seen in its smartphone business, with HiSilicon supplying roughly 45% of the mobile chips needed, up from 40% at the beginning of 2018, with reports indicating the company aims to reach 60% for the second half of this year. The rest of the chips are sourced from competitors, mainly Qualcomm, but also MediaTek, and mainly used in low end devices. For instance, a look at the chips used for the P30 Pro reveals a majority of them were sourced from HiSilicon, as it can be seen in these slides produced by SystemPlus Consulting for EE Times:
Other recent examples are Huawei's recently launched TaiShan servers, featuring HiSilicon's Kunpeng 920 ARM CPU, which has 64 cores clocked at 2.6GHz. According to the company, this CPU scores 25% higher than the industry average on SPECint Benchmark, a benchmark designed to test the performance of server CPUs, while having a power efficiency 30% higher than competing solutions.
HiSilicon's own 5G modem, the Balong 5000, is already being used in the 5G variant of Huawei's Mate 20 X, and is expected to be found inside the Mate X launching this summer, as well as in the upcoming Mate 30 series, launching at the end of this year. On top of enabling 2G/3G/4G/5G connectivity on mobile devices, the Balong 5000 is being used in other solutions such as home routers and connected cars, having advantages against rivals such as a lower power usage and supporting both standalone and non-standalone network architectures [more details about this here].
More on this subject:​