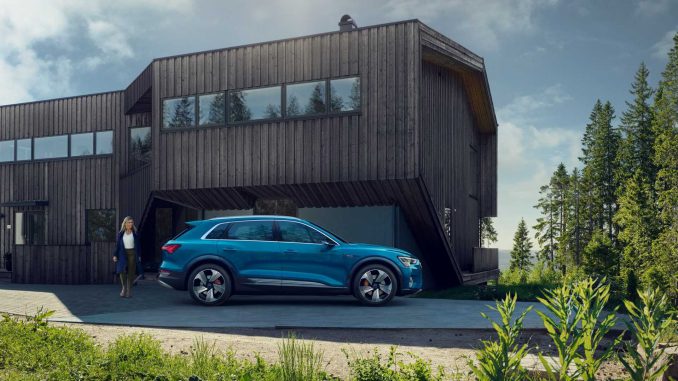 Audi chose its Brussels factory to produce their electric car, but this one is facing slowdowns.
Artículo disponible en Español | Article disponible en Français
In September of last year, Audi presented their new electric car, the Audi e-tron. The German manufacturer chose its Brussels factory, located in Forest, for the manufacturing of the newly unveiled vehicle. The factory had been preparing for this since 2016, investing around 600 million euros to adapt their plant to welcome this new model.
Audi also claimed having received over 10 000 pre-orders for their 80 000€ vehicle, with clients having to deposit 2 000€ for their reservation. This number eventually increased to over 15 000 reservations, with currently some 20 000 reservations made.
But things did not go as smoothly as expected. The launch of the car had to be delayed by a few weeks due to issues with its software, at the same time as LG [LG Chem], the supplier of the batteries, was trying to increase the price of the batteries due to an increase in demand for their product.
Problems continued in January, with the factory in charge of producing the electric motors, located in Hungary, was affected by a strike, forcing the Belgian plant to slow down their production. This strike was eventually resolved with an increase of the salary of the employees, and production resuming, but continuing to slowdown the Belgian plant while the motors where in transit.
Now, according to various internal sources, the factory is reviewing their production targets, and might end up producing less cars than expected in 2019, due to a shortage of batteries from its supplier, LG Chem. On top of this, the company plans on delaying the release of a different model of the e-tron until next year, 2020, due to these production constraints. This temporary shortage of batteries has forced the company to delay the deliveries of e-trons to customers who pre-ordered by at least a few months. The only thing the direction of the Brussels factory confirmed was that they were intending to equip some of the cars with batteries coming from Samsung SDI, thus diversifying the provenance of their parts and reducing dependence on a single manufacturer, although Samsung SDI themselves are facing supply constraints.
Audi is not the only company affected by the shortage of electric batteries, with this market being dominated by a minority of foreign companies, mostly South-Korean, such as LG Chem and Samsung SDI, which are free to charge as much as they want for their products. An increasing demand for electric car batteries from multiple different manufacturers does not help, with companies such as Volvo entering in agreements with more than one supplier to make sure of having enough supply.
More on this subject:​