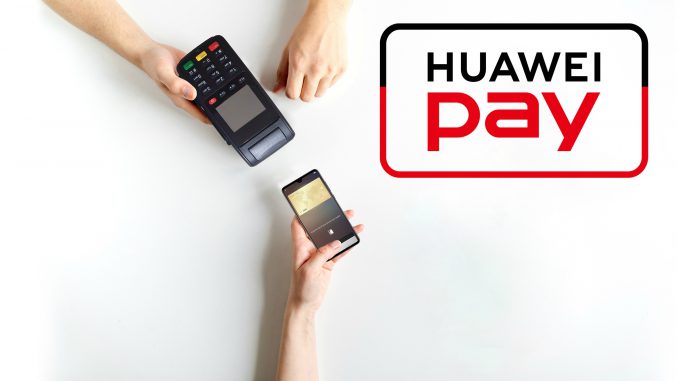 Recently, the section "Huawei Points" appeared on Huawei ID's "payment and purchases" section, potentially meaning the introduction of their own currency for electronic purchases.
Artículo disponible en Español | Article disponible en Français
In recent times, many companies and online stores have released their own currencies, such as Amazon's coins, with their purpose being used for purchases made through their platforms, be it games, applications, or regular online stores. Other companies prefer to limit themselves to "wallet credit", such as Steam, or even Amazon, which works in a "simpler way", allowing customers to buy gift cards in retail to top-up their account or directly transfer specific amounts with supported payment methods, such as bank cards or PayPal. There are some advantages to these digital currencies or wallets, such as the customer being able to pay faster without having to enter any data, or limit issues with banks, especially during events such as sales (hello there Steam Sales!) or small in-app purchases, which can easily trigger fraud protection from banks.
Coming back to Huawei Points, this option recently appeared on the Huawei ID "Payment and purchases" section, and was listed as a payment method for Huawei apps such as AppGallery, Music and Themes. For those who are not aware of this, it is possible to buy applications through Huawei's AppGallery, as well as in-app items (also called "microtransactions"). Huawei also runs a music streaming service in some regions (not in Europe), and users can buy premium themes through Huawei's Theme app to customize application icons and backgrounds of their devices. Tapping on "Huawei Points" leads to a new section of the Huawei ID application, showing options such as redeeming or topping up this "currency", as well as showing some other information, as it can be seen on the following screenshots:
Tapping on the "Transactions" option shows what we expected: no transactions made. The "Help" button provides some more information on what Huawei points are and what they can be used for, with most of the information being what one can expect:
According to the documentation currently available, Huawei Points are managed by Huawei Wallet, which is Huawei's alternative to Google, allowing users to register their bank cards and use Huawei Pay on NFC-enabled terminals. Huawei Pay is currently only available in China, Russia and Hong Kong, with Huawei Wallet's availability also limited. The app used to be accessible in Belgium in early/mid-2018, but has since been disabled. Coming back to the Huawei Points, Huawei specifies these can only be used to purchase "virtual goods and value-added services provided by Huawei consumer cloud services", which include MyCloud, AppGallery, Video, Music, Themes, GameCentre, Reader and Honor Reader. Many of these services are not available in Europe at all, most likely being China-only. The information also states these points cannot be used to buy physical goods such as phones, routers and others, most likely referring to Huawei's Chinese online shop "Vmall".
As with all these virtual currencies, Huawei Points have the same value as the currency of the user country, meaning that topping up 20€ will result in 20 Huawei Points being added to the user's balance, and cannot be withdrawn, transferred or refunded, which is essentially how most, if not all, virtual currencies and wallets work. And, just as most virtual currencies or wallet credit, the Huawei Points obtained through retail do not expire. The company does specify points obtained through "marketing activities or by other means will have a validity period of 2 years", referring to contests or bonuses occasionally given through some applications. Finally, and once again, as per usual, Huawei Points are region-based, working the exact same way as pretty much every single other digital wallet. These Points can only be obtained in the country the user is living and be spent "locally" in that country. Moving to a different country/region means losing these points, with no refund possible.
Moving on to "Huawei Gift Cards", it is possible to top-up the account using gift cards, just as Amazon, Steam, PlayStation or Xbox. These cards are usually sold in retail at electronic stores, post offices, big supermarkets and others. It is also usually possible to buy them online from specific shops, which is confirmed with the sentence "It is available [Huawei Gift Cards] in physical and electronic forms.". These cards come with a code, which once entered on the Wallet, will redeem the value of said card. Tapping on "Redeem" will show a window to enter a card code, which is pretty useless, knowing these points are not available or supported in Belgium. The "Top up" and "Buy" sections only return a "This feature is not yet available in your country/region.", which, once again, is to be expected.
Concerning the "Redeem" option and the validity of Huawei Points, we would not be surprised if Huawei chooses a similar path as other companies in Europe, treating the Eurozone as a region, meaning gift cards bought in Spain could be redeemed by users living in Germany, with both countries sharing the same currency. Of course, we won't know until Huawei enables this service for European users.
The "Claim" section shows three tabs, being "Unclaimed", "Claimed" and "Expired" points. This most likely relates to the promotions Huawei Mobile Services occasionally run, such as giving users who spent 4.99€ or more on the game "Nitro Nation: shifting gears" 5 Huawei Points. Please note that this promotion might not be valid in all Eurozone countries.
Lastly, tapping on "View details" near the bottom of the display loads up similar information to what the "Help" button showed, but in a clearer/more condensed view. This information is also displayed when tapping on the amount of Huawei Points (in our case, 0.00), which also shows what seems to be a counter of the total amount of Huawei Points the user bought.
Huawei adding their own digital currency is not a surprising move, with the company already working since well over a year on their own Wallet and Huawei Pay. For most of the services previously mentioned, such as Music, Themes or Reader, these seem to be China-centric, knowing Google Play Store is not available there, thus "forcing" each manufacturer to provide their own App store and other services, or using a local alternative. Through official channels, the company has confirmed Huawei Wallet should be released in other countries in the future. The same is mentioned on Huawei Pay's website.
Although expected, it is unclear when Huawei Points will become available in Western Europe in general, with no mention whatsoever of this option on Huawei's website, if not through the "Nitro Nation: shifting gears" game. The same can be said about Huawei gift cards, which appear to be available in at least Egypt. Changing the country in the settings of HiCare to other countries such as France or the UK still doesn't allow us to find or use Huawei's Wallet or have more information on the Huawei Points, meaning these are not yet available in neighbouring countries either.
Taking in account Huawei might start rolling out their own OS, HongMeng OS/ARK OS, around the end of this year, or beginning of 2020, one could guess Huawei Points will be ready by then to be spent across Huawei's mobile services, such as on Huawei's AppGallery, with developers currently being invited to put their applications in this store.
Update: a recent update made to Huawei ID has now moved the Huawei Points section out of the "Payment and purchases" section, relocating them to the front of the "Account centre" section, as it can be seen in the following screenshots. So far, this is the only change made to the Huawei Points:
More on this subject:​