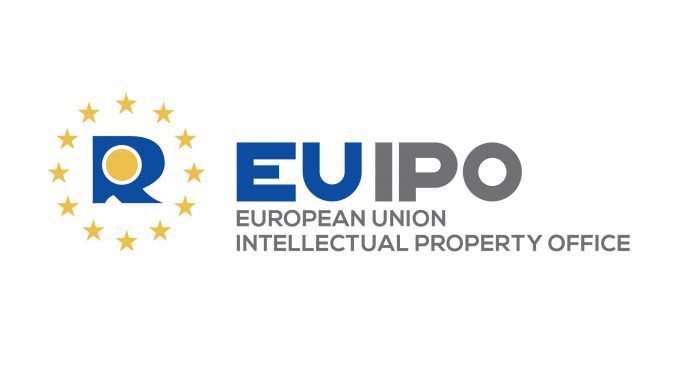 In February of this year, the Chinese manufacturer applied for the trademark on the name "P Smart X" in Europe, which recently got opposed.
Artículo disponible en Español | Article disponible en Français
Huawei doesn't seem to be able to catch a break at the European Union Intellectual Property Office (EUIPO), the agency in charge of trademark registrations in the European Union. After seeing their Huawei AI Cube application opposed in November of 2018, with this opposition still ongoing 7 months later (we've already covered extensively this subject in other articles), and the possible issues with their "HongMeng" application, the company is now facing an opposition for the trademark application of "P Smart X".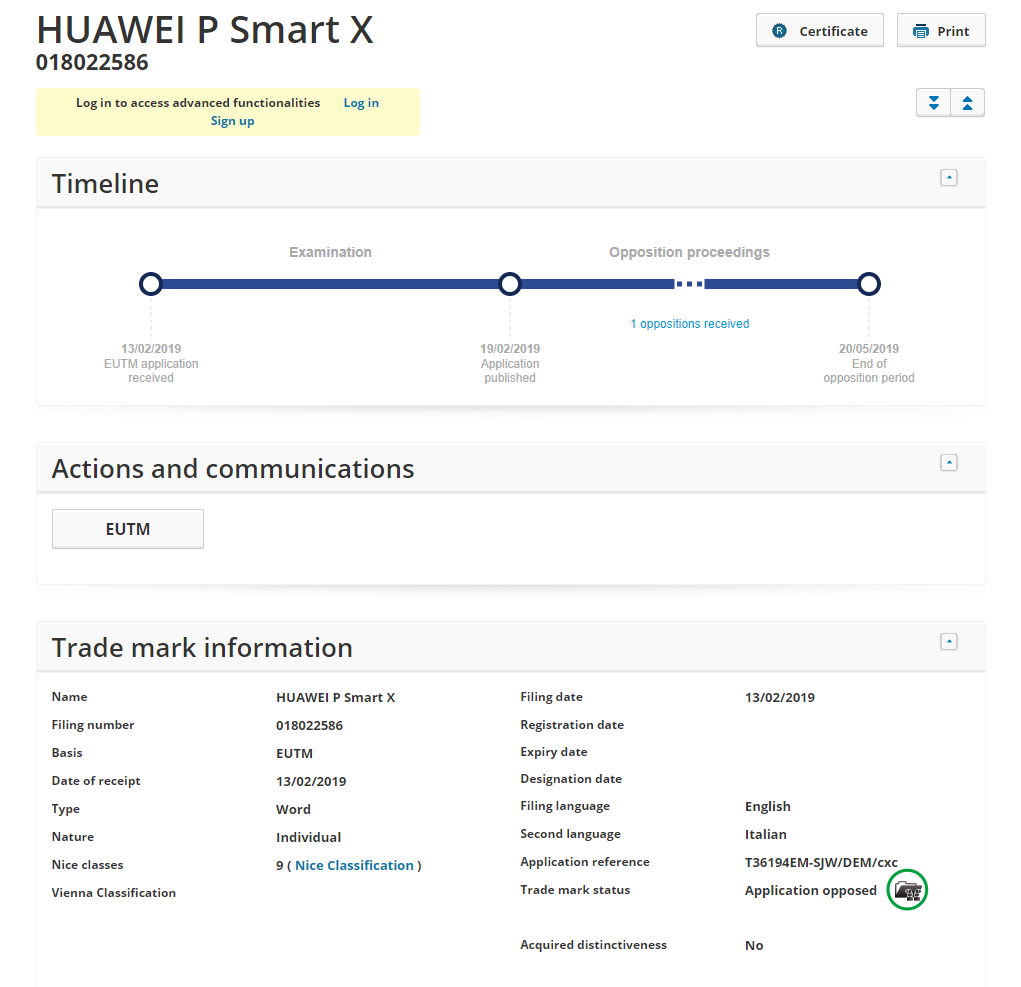 In February of this year, 2019, Huawei applied for various trademarks, such as P Smart Z and P Smart X. They managed to register the P Smart Z name without any trouble (13th of June 2019, long after announcing and putting on sale the smartphone), yet the P Smart X was opposed by a German company named "ECOM Instruments GmbH" over "Likelihood of confusion". You can check out the P Smart Z trademark here and the P Smart X trademark here.

As it can be seen in the documentation, this "Likelihood of confusion" is linked to the same class as Huawei's, being smartphones. A quick search reveals ECOM Instruments GmbH is "the leading manufacturer of explosion proof devices", as their own website shows. The company seems to be specialized in safety equipment for specific industries, mainly industrial, such as oil and gas, chemicals, mining and others, with some of their products being smartphones and tablets designed for these challenging environment/work conditions.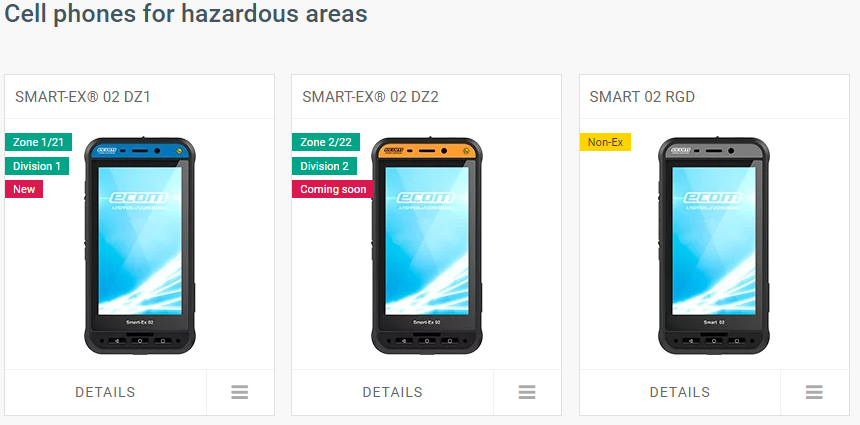 While we are talking about this, Huawei also manufactures these kind of devices, with their eLTE solutions, which we've covered once in the past: Huawei's eLTE material was used during the sadly-famous Thailand cave rescue in June-July 2018.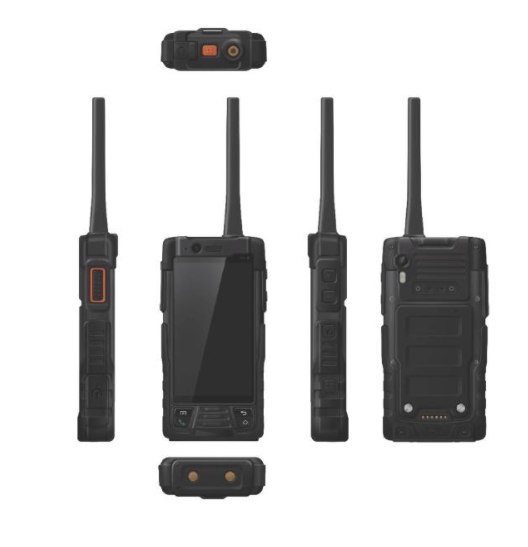 Coming back to ECOM Instruments GmbH and their opposition, we can see on the screenshot of their products that the name of some of their devices is "Smart-Ex". We personally think these are the devices which could lead to "confusion", as it is easy to mistake "Smart X" by "Smart-Ex", especially when talking to others about it. But, on the other hand, it is hard to defend this argument, as Huawei's "P Smart X", if they ever decide to release a product under that name, would be destinated to the general public/average consumer, who will most likely never see/encounter these more industry-oriented solutions, and vice-versa. Customers searching for industry-adapted solutions, such as what ECOM Instruments GmbH supplies, will immediately see that "Huawei P Smart X" is a regular smartphone, and search for something else, most likely going directly on specialized sites or adding "ECOM" to the research. There's some room for the argument that Huawei's naming could be detrimental to ECOM's, but, then again, both markets do not overlap at all, as we've just mentioned.
Regardless of what we think, the final decision is up to EUIPO and to the brand who will be able to prove their point. We'll keep an eye on this subject, and cover the outcome once a final decision is reached. Concerning the potential release of a Huawei P Smart X, there has been no leaks or information on that regard since the first time the filing came to light in February, although, with the brand currently following a "1 device per month" strategy, it wouldn't be surprising if the P Smart X formed part of this strategy. Another option, which is the most likely, is the company decided to register the "X" variant too, to stop competitors from doing the same, something which is rather common when it comes down to trademarks on product names.
More on this subject:​