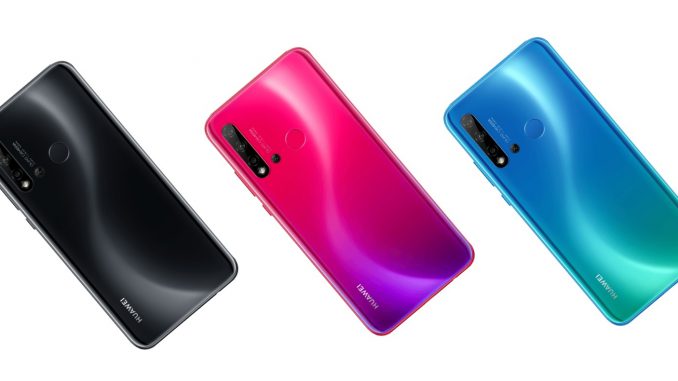 Huawei's P20 Lite (2019) has been fully leaked by German retailer Media Markt, giving high-quality renders and specifications about this upcoming device.
Artículo disponible en Español | Article disponible en Français
German tech retailer Media Markt has put on their Swiss website the P20 Lite (2019), hinting at a close release. The page includes renders of the device in its various colours as well as all the specifications. Initially, the P20 Lite (2019) was expected to be a light refresh of the previous, 2018 P20 Lite, with a similar-sized display (at 5.84 inches), an improved back camera and a punch-hole front camera. Of course, when we talk about an upgrade, this also includes the SoC, with this new version supposed to come with HiSilicon's Kirin 710, already found on many other devices of the Chinese manufacturer, such as the P Smart+ (2018), Mate 20 Lite or the recently launched P30 Lite.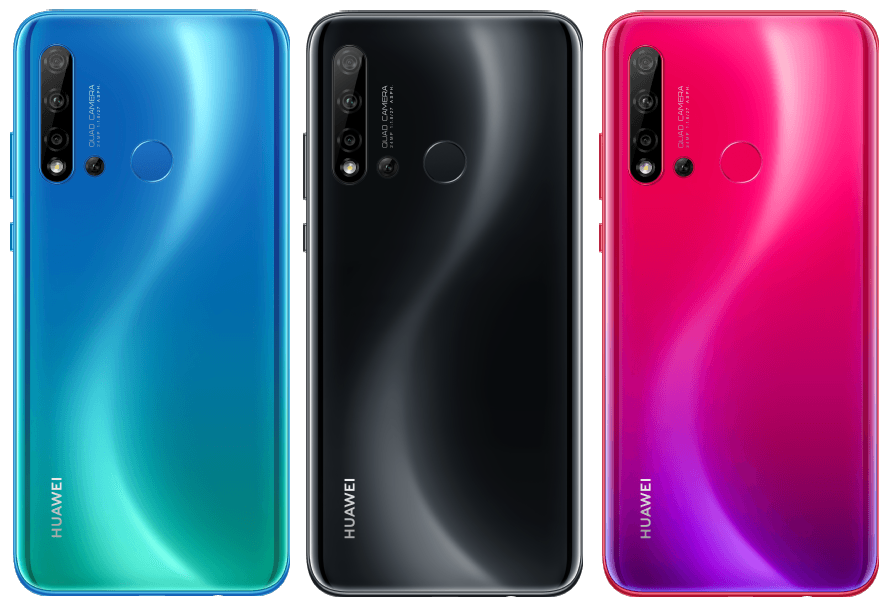 It now turns out this new version of one of Huawei's best-selling devices isn't just a minor upgrade, and instead comes with a much bigger display, battery, better camera and new design. If anything, we could say this is another "copy-paste" device from Huawei, sharing most specifications with other existing devices of the company, although, as per usual, with a very specific market position. For instance, thanks to the leak from Media Markt, we now have the full specifications of this smartphone:
Kirin 710
4GB of RAM
128GB of internal storage, support for microSD cards, up to 512GB
6.4" LCD (IPS) display, 2310×1080 pixels resolution, 398 ppi, punch hole selfie camera
Fingerprint reader on the back
16 MP front camera, f/2.2
Quad camera on the back
4 000mAh battery, USB Type-C
EMUI9.1/Android 9
Bluetooth 4.2, dual-SIM, NFC
Available in three colours: Midnight Black, Charming Red and Crush Blue
Price unspecified
Curiously, previous leaks mentioned the back camera would have a 24 MP sensor, although the Media Markt listing mentions 16 MP instead. Pricing-wise, the listing doesn't mention anything, but it is most likely the same as for the 2018 P20 Lite or the recently launched P30 Lite, being around 370€.
While some might be surprised to see another P20 Lite, this is not the first time Huawei uses this strategy, with the P8 Lite, released in 2015, being refreshed in 2017 with the P8 Lite (2017). While both phones shared little to nothing in terms of specifications or design, it appears the company tries to capitalize on the reputation of models that were sold in millions with these refreshes, so it is unlikely this is the last time we see Huawei employing this practice.
It is worth commenting the colours picked by Huawei, with the midnight black being quite common amongst the company's models, and crush blue being just fine, but the charming red variant is truly captivating or… charming.
Taking in account Media Market listed the device on their Swiss website, accidently leaking it, this could be interpreted as the device releasing in the next few weeks.
More on this subject:​