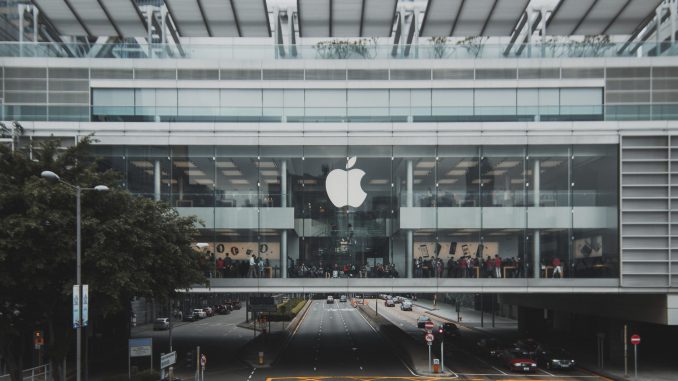 Once again, a Huawei employee is caught using his iPhone to reply and post tweets on the official Twitter account of the brand.
Artículo disponible en Español | Article disponible en Français
Regularly, the social media employees of various smartphone manufacturers will use the Twitter app on their iPhone to post tweets, share links and reply to customer inquiries, either due to this being more comfortable for them or simply out of sheer stupidity. One of the companies caught the most often is, you might have guessed it, Huawei. The most memorable time they were caught was when the official "@Huawei" Twitter account wished a Happy 2019 on the 31st of December, posted via an iPhone. We argued this could be done due to various reasons, such as an external PR company handling Huawei's public communication, and said "but still shows a lack of dedication and investment in the brand image.". A few days after this incident, it came to light that the staff members linked to this incident were punished, being demoted and seeing their salary reduced.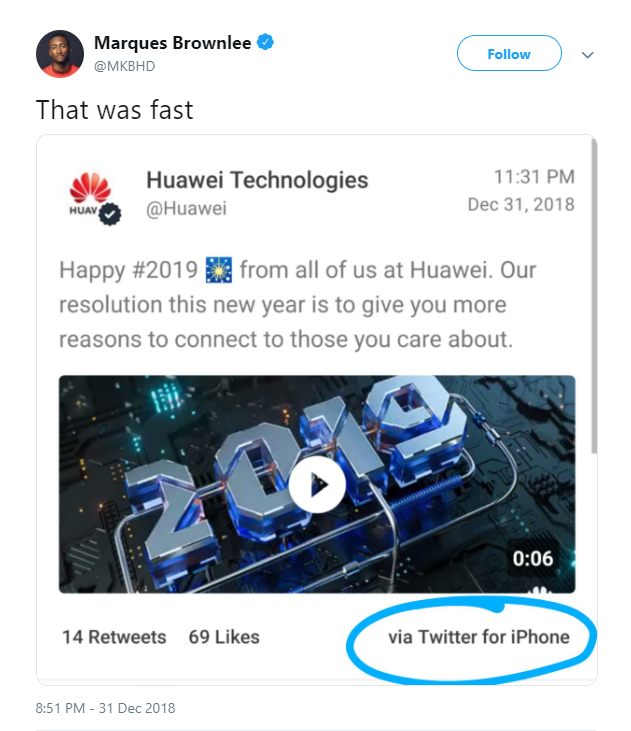 Moving forward, a few months ago, it was the turn of Huawei's UK Twitter account to repeat this mistake, although not much was said about it. Now, it's finally the turn of "@HuaweiMobileBE" (Huawei Mobile Belgium) to be caught tweeting various times from an iPhone, promoting Huawei's latest devices such as the P30 Pro, and replying to customer queries, always from an iPhone, as can be seen on the following screenshots: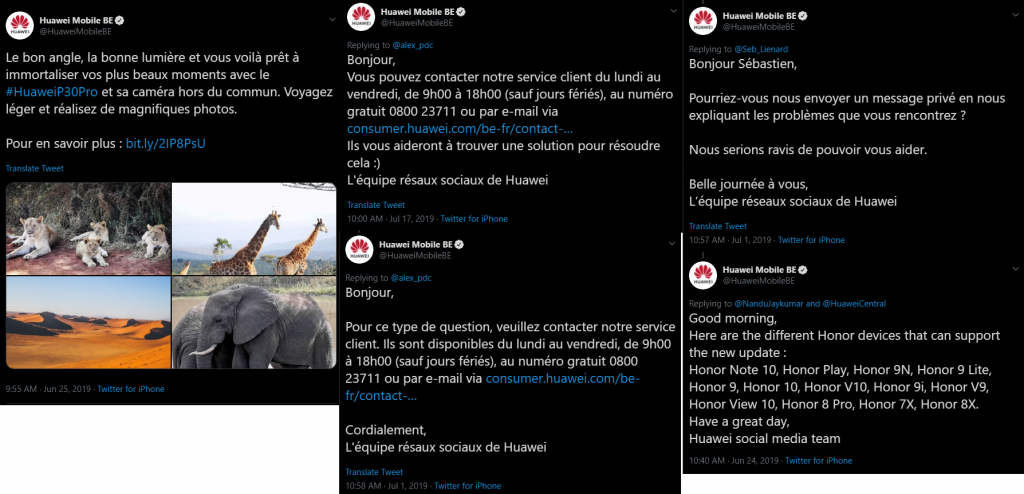 The tweets in question have since been deleted, after we sent a private message on Huawei's Belgium Twitter account. While we have the links of some of these problematic tweets, they now link to a page specifying they don't exist anymore. All that is left are our screenshots, like this one: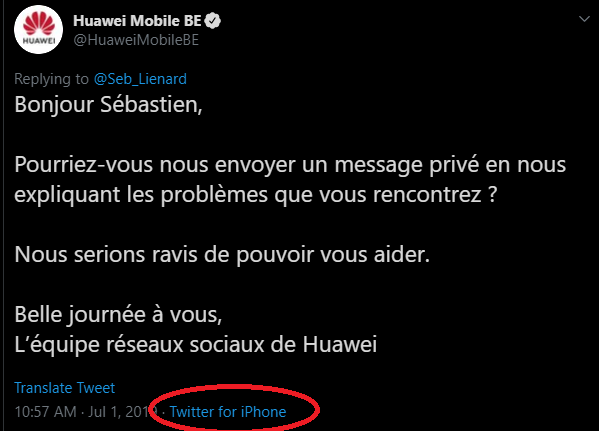 We still feel the same way as last time, although understand why some people might prefer a device over another one. It is good to see whoever manages Huawei Belgium's Twitter account decided to fix this issue before it becomes a wider problem, and we hope that, contrary to the New Year's incident, this mistake does not cost the job or part of the income of somebody. Yes, surprisingly, even with Huawei being completely uninterested in working with us, we still think about the employees working there. Incredible. And for those curious, no, we didn't get (yet) a reply to our friendly warning message.
More on this subject:​