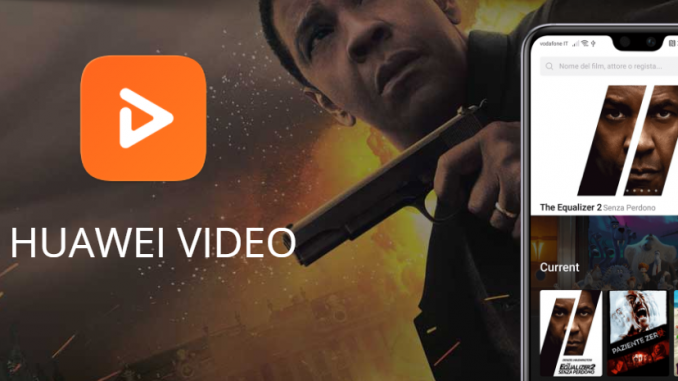 It is with great surprise that Huawei Video has added various popular animes to its current offerings.
Artículo disponible en Español | Article disponible en Français
As we covered in another article, Huawei Video in Spain and Italy works in a similar way to Netflix and other subscription-based services, offering streaming of TV series and movies for a fee. Currently, the monthly subscription is 4.99€, which, all things considered, is rather cheap, and between 0.99 to 3.49€ to rent a movie for 48 hours. From our understanding, for those who have a monthly subscription, the cost of renting movies decreases, from 2.99€ to 1.99€. Since it would seem the company introduced new options, we are not sure whether this is still applied.
The Huawei Video streaming version was launched in September of last year, and is currently technically only available to users in Spain and Italy, although the only requirement to have access to it is having a Huawei ID registered in one of those two countries. For users outside of these two countries, Huawei Video will just show the videos present on the device, but it is possible to register a Huawei ID, specify "Spain" or "Italy" and have access to the content normally, showing there's no geo-blocking. Now, we mention this service was launched in September of last year, nearly a year ago. The application has improved quite a lot since launch, now offering a lot more content, although still remains behind competitors, with most of the currently available content being old movies from years ago and various series with missing seasons. Things have vastly improved recently, with the addition of many recent movies that came out this year:
Series-wise, things don't look so good, with no series from this year, 2019, not much choice from last year, and only minor series available, most of them geared towards the Spanish market. Sure, the application is currently only available in Spain and Italy, but many of the popular American series that can be watched on Spanish channels are not present here:
This is where the new recent additions enter. The company has now added various popular animes, such as the two seasons of Tokyo Ghoul, two seasons of Attack on Titan, the first season of Noragami and Shin Mazinger Z: Impact!:
A Japanese anime movie has also been added, being Mirai, as well as other recent movies, released this year, as we already mentioned:
These new animes added are a rather interesting choice, due to their popularity. With the addition of more popular choices like this, Huawei Video could eventually become sooner or later a real alternative to other options such as Netflix or Crunchyroll, although the speed at which new content is added is a big downside.
More on this subject:​