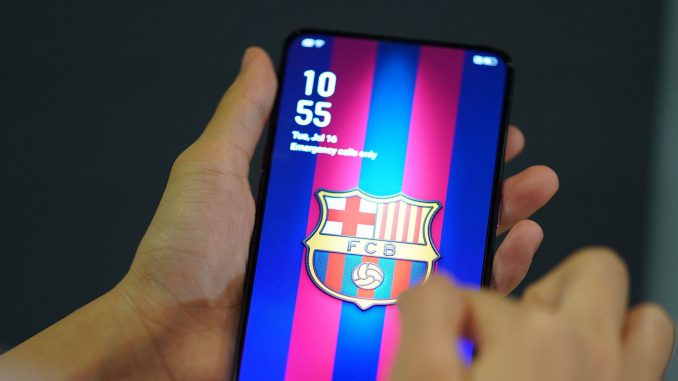 Chinese smartphone manufacturer Oppo has announced a FC Barcelona special edition of their Oppo Reno 10x.
Artículo disponible en Español | Article disponible en Français
Chinese smartphone manufacturer Oppo, still relatively unknown in Europe, has just announced a special edition of their new Oppo Reno 10x, with the colours of the Spanish football team FC Barcelona, also known as "Barça".
Officially unveiled in April and featuring a periscope lens, just as the P30 Pro from rival brand Huawei, this device is positioned in the high-end market, with the FC Barcelona version being obviously aimed at fans of the football club. It is expected to be available for purchase at the end of this month for the price of 899€ and will actually retail in some European countries such as Spain and France, instead of being reserved to the Chinese market.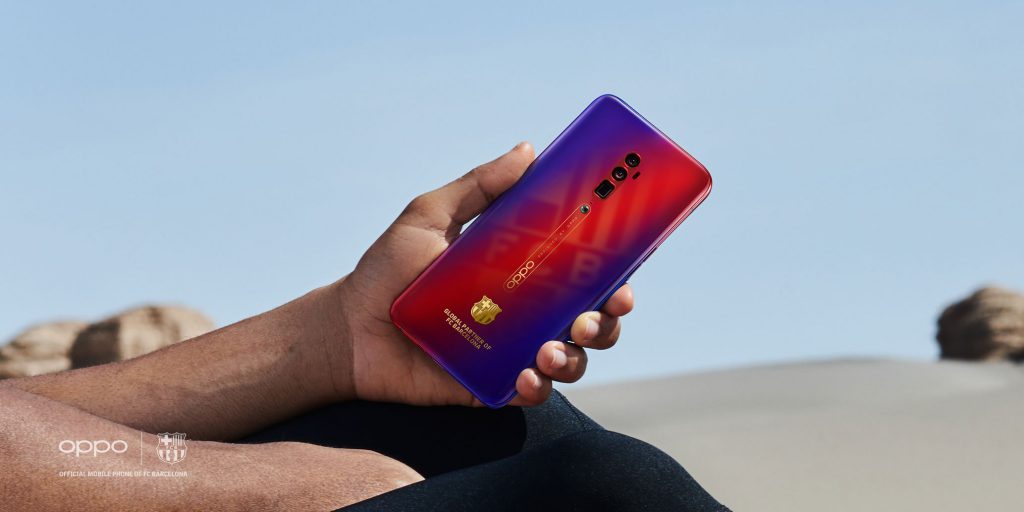 The device, specs-wise, remains the same as the one unveiled in April, with only the branding changing. Users will get a device painted in the colours of the FC Barcelona, with matching accessories and a customized UI, with its own set of wallpapers, icons and ringtones, similarly to what can be seen on Huawei's Porsche Design phones.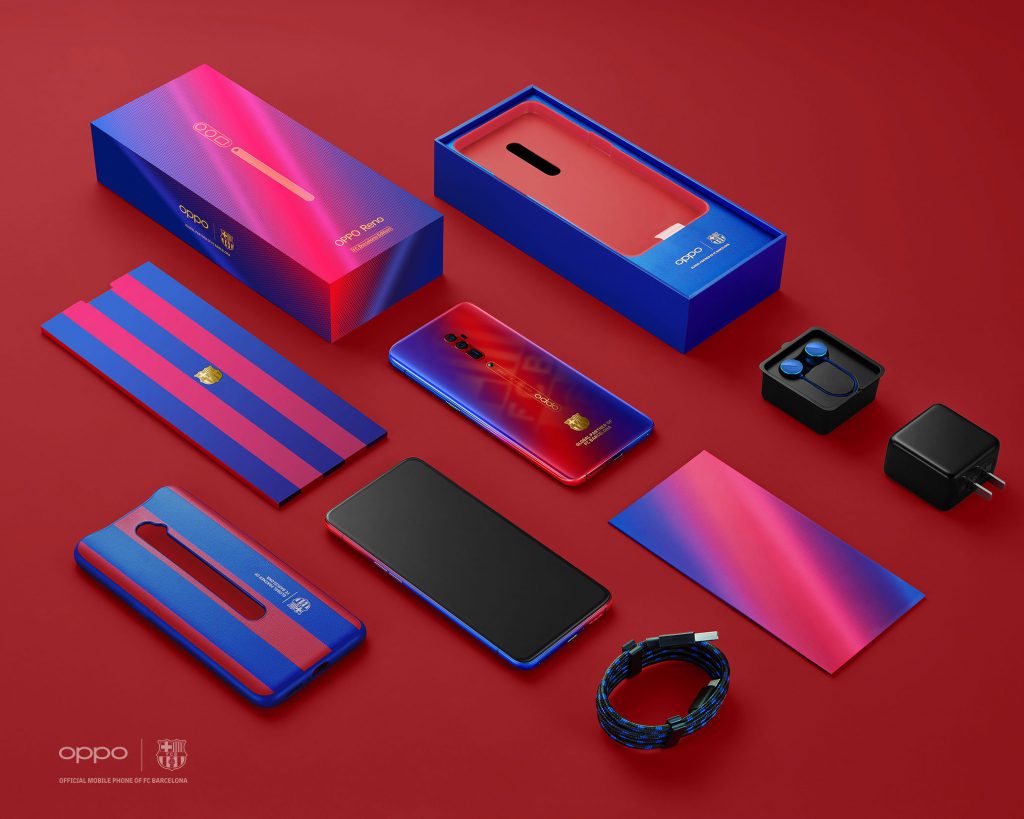 Here are the specifications of the Oppo Reno 10x:
6.6-inch AMOLED display, no notch, 2340×1080 pixels
Android 9.0 "Pie" with Oppo's ColorOS 6 on top of it
Qualcomm Snapdragon 855
256GB of internal storage
8GB of RAM
16 MP selfie camera, 48 MP+13 MP (periscope)+8 MP triple camera set-up on the back
4 065mAh battery, VOOC 3.0
899€
Available at the end of this month in some European countries
According to the information provided in the FC Barcelona press release, this is Oppo's fifth special edition smartphone with the football team, having started their partnership back in 2015 and having released a device that year, then in 2016 and two in 2017. FC Barcelona and Oppo fans will also be glad to know that Oppo and the football team will continue working together until 2022, having renewed their agreement for the next three seasons.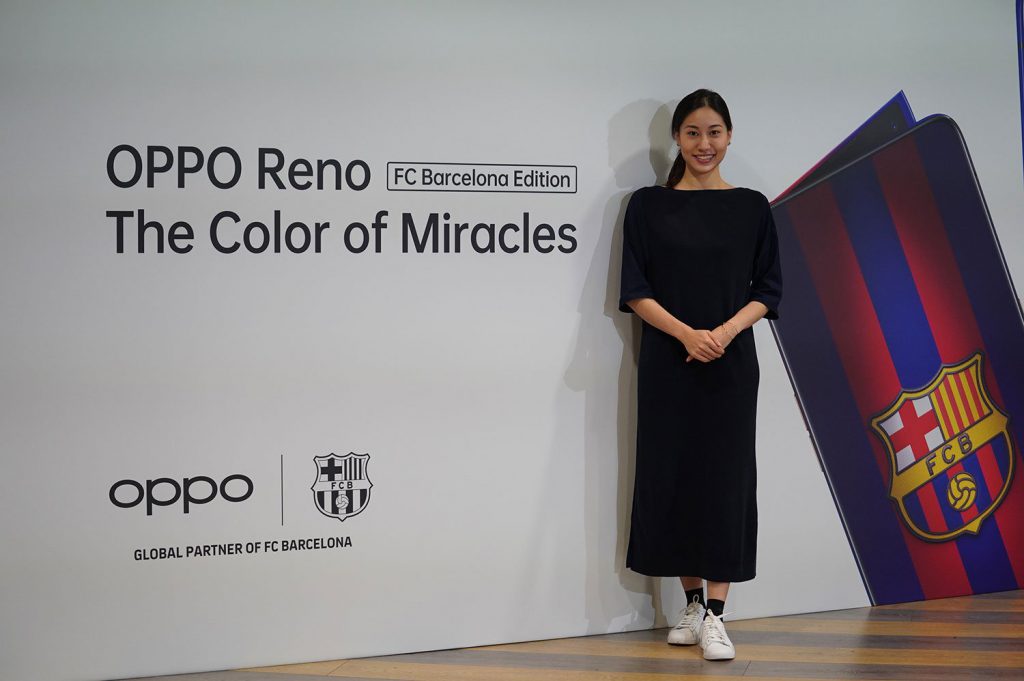 Other companies have also made smartphones customized with specific football club logos or colours, such as Huawei having released, back in 2014, a special edition of their Ascend P7. This edition was called the "Ascend P7 Arsenal Edition", named after the British football team Arsenal and aimed at fans of this club. The P7 Arsenal Edition came with various customized themes and wallpapers and had the team's crest on the back.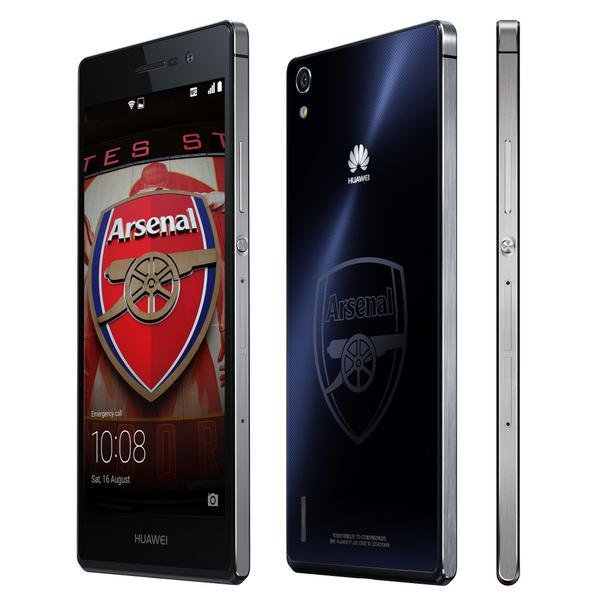 More commonly, smartphone companies have now moved to collaborating with specific luxury car manufacturers, releasing special, limited editions of their high-end devices, such as Oppo's Lamborghini branded smartphone, Huawei's Porsche Design line-up or more recently OnePlus' McLaren collaboration. Interestingly enough, it would seem Oppo is one of the more active brands in this market of special editions, having multiple different variants, such as the Lamborghini, FC Barcelona or even an Avengers themed device.
While these special limited editions are sometimes quite curious and often criticized for their price, the fact that they sell out relatively fast is an indication there's a market for these specific products and that we can expect more brands to jump on the bandwagon of special editions in the future.
More on this subject:​