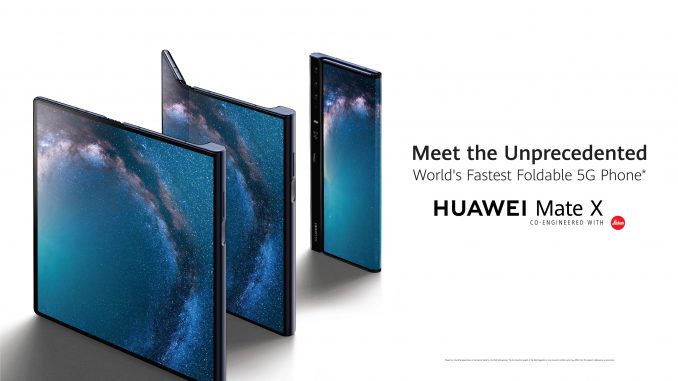 Huawei's first foldable smartphone, the Mate X, is finally out after a long wait, although things are still far from perfect.
Artículo disponible en Español | Article disponible en Français
Huawei recently launched their first foldable smartphone, the Mate X, on their home market, China, for the price of 16 999 yuan. Instead of putting it up for sale, the company has so far done three small flash sales, putting an unknown number of units on sale each time. The company plans on doing a fourth flash sale on the 29th November, although, once again, the amount of stock is unknown.
More information has also surfaced, such as the pricing for the repairs of the Mate X, with the display costing 7 080 yuan, the mainboard being 3 579 yuan, the camera 698, the left and right back covers being 361 each and the battery 278. Some information that seems to have been largely ignored by most media is that the first repair of the display will not be charged at the regular rate of 7 080 yuan, but instead customers have a (supposedly) lifetime first-time repair at half the price, meaning 3 580 for the first time. Other information surfacing also shows the fragility of this device, with the company specifying to avoid unfolding it if the temperature is equal or below -5ºC.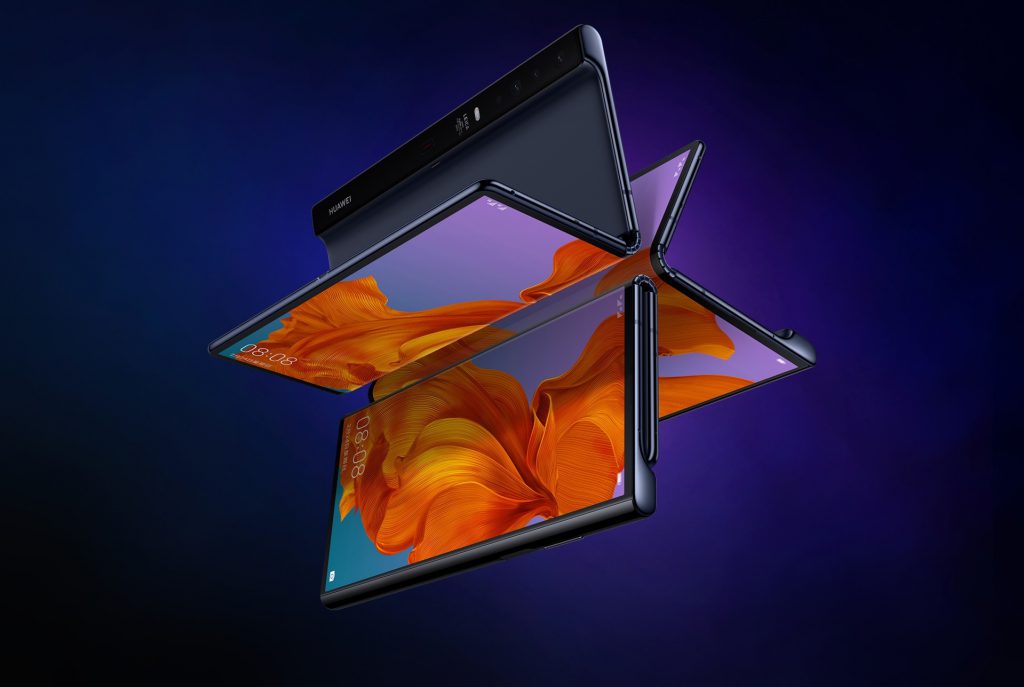 We would like to make clear the following: the information we are about to present is information we've come across and cannot fully verify, as the information itself comes from anonymous sources/industry insiders in China, as well as speculation. First, it is important to point out that the supplier of the foldable display of the Mate X is the Chinese display manufacturer BOE, which also supplied displays for the Mate 10 Pro, the Mate 20 Pro and many other Huawei devices. BOE also does displays for TVs, being the biggest display manufacturer in China and regularly challenging South-Korean manufacturers such as Samsung and LG in terms of market share. Ironically, while some spent a long time speculating on who supplied the display for Huawei's Mate X, with some hinting at BOE, this was known since a long time, as both companies announced a joint partnership during the summer of 2018, and even expected to release the world's first foldable smartphone by the end of… 2018. Reports from around that time did point out it was likely the product launch would be delayed to early 2019, although we all know how this went.
Now that we've introduced BOE, it would appear that BOE is having trouble with the manufacturing of the Mate X's display, meaning Huawei is limited by their supplier in terms of how many units of the device they can manufacture, making them unable to satisfy the current demand for this product. As if things weren't bad enough, scalpers that have managed to get their hands on the few Mate X units around are now reselling them for over 10K yuan more than the official listed price of 16 999, with some news mentioning a premium of 20 to 30K on some listings. Of course, it is important to keep in mind this is quite common, and that very few people pay this much for a product.
Other information tells an even more confusing story, as Huawei seems to be treating the Mate X as an initial trial for their foldable smartphone technology, and the asking price is high enough as to keep uninterested consumers out, while only keeping the "high-quality" fans and users who will accept to trial this new technology, allowing the company to improve their upcoming products. The Mate X also appears to be a large-scale manufacturing test to clear and resolve production issues, such as the supply issues faced by BOE, which both Huawei and BOE are ironing-out and hopefully manage to get ready in time for the "real" foldable phone, the Mate Xs, due in March 2020. Sources point out to an initial run of 100K Mate X's, which might seem quite a lot, but, taking in account the company managed to ship over 7 million units of the Mate 30 series since launch, and knowing this device [Mate30s] is currently only really sold in China in meaningful quantities, these 100K units for the Mate X, especially after all the waiting, expectations and hype, isn't that much overall.
For comparison, Samsung is said to have sold over half-a-million of Galaxy Folds, and is said to be able to manufacture up to a million units.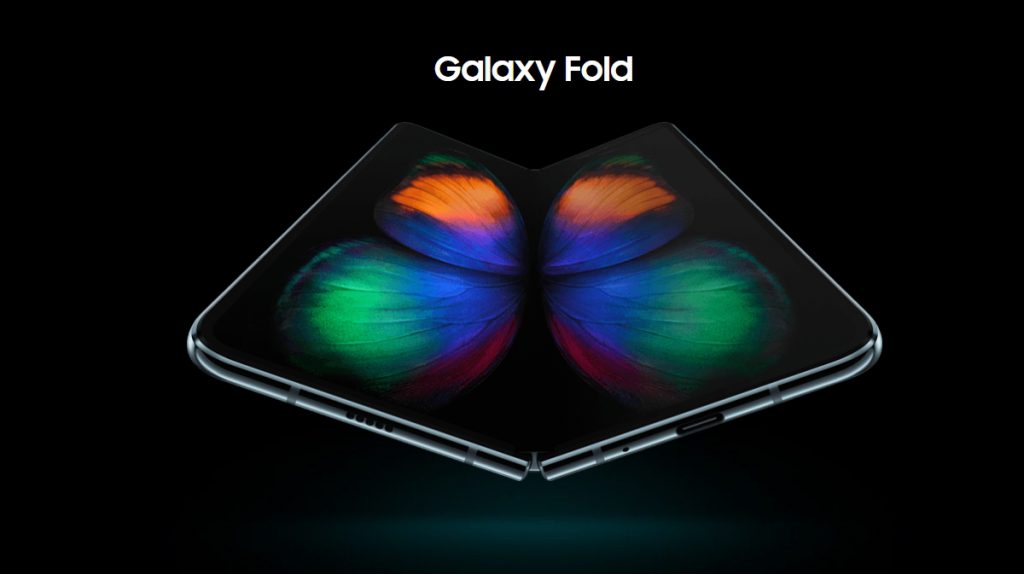 It wouldn't be surprising if what these sources claim turns out to be right, as many first-generation products face quite a lot of manufacturing issues, such as supply constraints for specific parts (such as displays from BOE) or assembly issues (if Huawei has any). It is also important to keep in account the many issues faced by BOE alone, which already struggles to supply the overall demand in general, not having enough manufacturing capacity. BOE is a popular choice for many local brands, such as Huawei or Oppo, and already runs at full capacity, with the company heavily investing in increasing their capacity for OLED displays, although it is unclear when they'll be able to satisfy the full demand. These issues have been ongoing for a while, with, for example, Huawei sourcing displays from both BOE and LG for the Mate 20 Pro, in an attempt to alleviate these supply issues and not be constrained in terms of manufacturing quantity, although we all know how this ended up.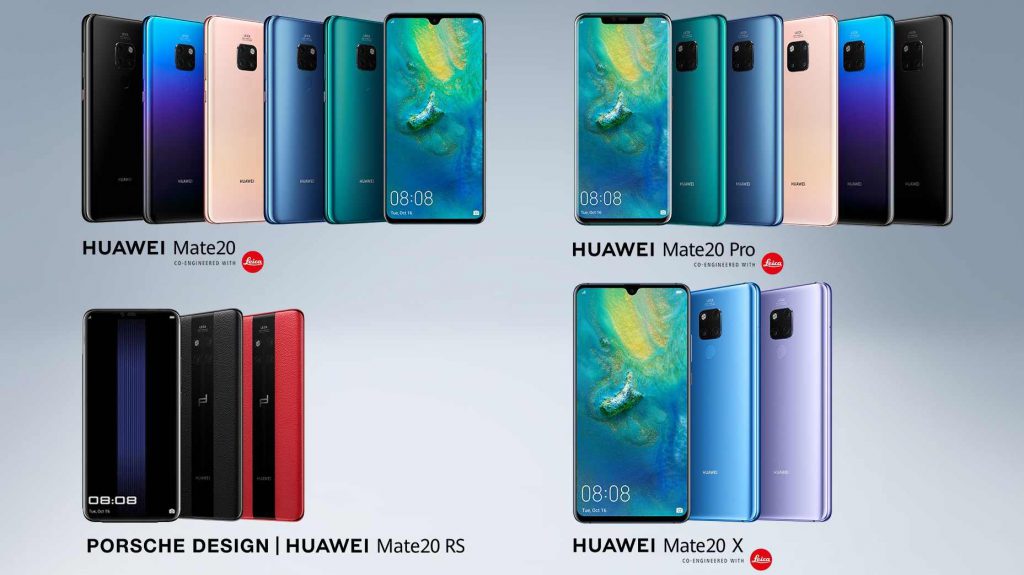 Taking in account all this information, it is likely we will not be seeing the Huawei Mate X outside of China, even in limited quantities, both due to the current demand of this product on their home market and the problems the Chinese manufacturer is facing with the United States, resulting in the lack of Google services for new devices and thus less interest coming from customers abroad. As for the Mate Xs, it is hard to say whether we will see it outside of China or not, especially if BOE and Huawei are unable to fix the manufacturing issues for the display, resulting in low supply for this part.
More on this subject:​