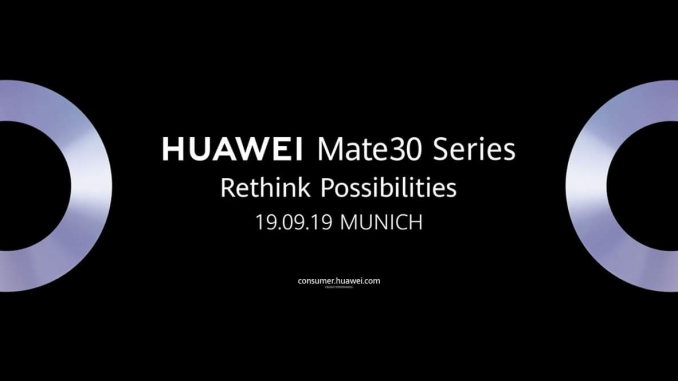 Known for a while, Huawei finally presented their own smart TV, the Huawei Vision.
Artículo disponible en Español | Article disponible en Français
While it was known for a while that Huawei was getting into the smart TV market, the company finally showcased their initial model, the Huawei Vision. Ironically, Huawei wants users to see this as a large screen smartphone, or a smart speaker with a large screen, instead of a traditional television:

While looking like any other television on the market, Huawei's variant has a 4K screen (Quantum Dot Screen, essentially just one of the many technologies available for screens), an "AI-Eye", being essentially a camera, and 5.1 surround sound, which is composed of 8 different speakers, a subwoofer and a reflector. The TV can also work with the smartphone, and be used for a few things such as multi-screen collaboration, as an IoT control centre or for media entertainment (well, it remains a TV, after all):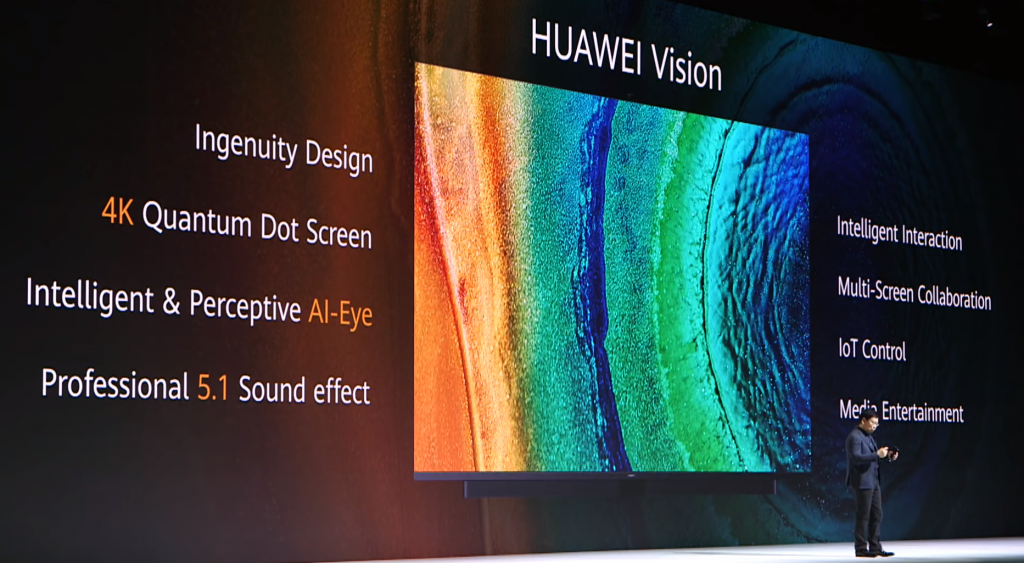 In terms of refresh rate, the biggest version, being the 75 inches model, supports 120Hz. The company did not mention the details of the two other models mentioned, being 55 and 65 inches, and went as far as claiming that an 85 inches model would come out at a later date, with the 65 and 75 inches coming first.
The "AI-Eye", which is essentially a camera that comes out from the top of the TV, offers a few features such as "AI Video Call", recognizing faces and tracking the movement of users, "AI Fitness", for when the users are doing exercises, and "AI Kids", which, as the name implies, can recognize children and likely (we are guessing) ensuring no "unsafe" content is shown to them, such as violent movies. For the multi-screen collaboration, we see features such as OneHop projection and Huawei Share implemented, allowing users to easily connect their smartphone to the TV and use this one as a larger screen. On top of this, the TV is also always listening on the background, in a similar way to how other connected devices work, such as Google Home or Amazon's Alexa assistants, being ready in case the user needs something:

As mentioned, the Huawei Vision can be used as an IoT control centre, supporting Huawei's HiLink ecosystem, which is used across over 900 different models of connected items in over 100 different categories, such as lamps, kitchen electronics, blinds, etc.
Surprisingly, the TV comes with a "remote", or, what the brand calls it, a "controller", which is a curious choice, instead of sticking to an application on the smartphone. One of the main features of this controller is enabling simple connectivity between the TV and the users' smartphone, as this one serves as intermediate to enable said connection. We also find a few of the usual features a remote has, such as a volume control, quick-menu access, power button or a touchpad, but also the addition of a smart key and voice control. The controller uses Bluetooth 5.0, and can be charged through a Type-C port, with one charge being enough for 3 months of use: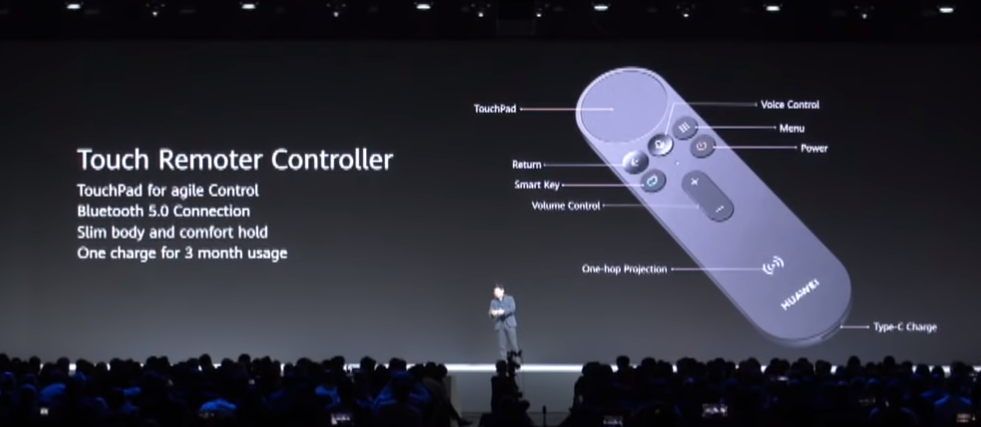 The promotional material of the Huawei Vision does give some insights into the hardware, such as the TV using the Honghu smart chip, likely referring to the Honghu 818 chipset, which can also be found in Honor's TVs.

Huawei did not mention availability or launch price, likely meaning we will not be seeing this product in our market.
More on this subject:​