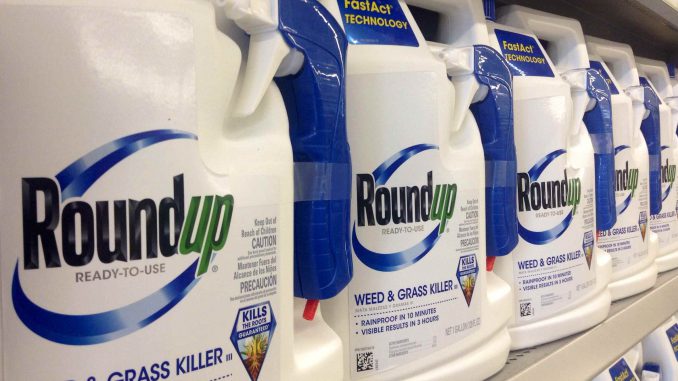 Bayer's shares have dropped by 12% following a court decision concerning Roundup.
Artículo disponible en Español | Article disponible en Français
Bayer's shares lost 12% of their value this past Wednesday 20th, going from around 70€ down to 60€, before eventually going back up to 63€. This puts the shares of the company at its lowest since a year.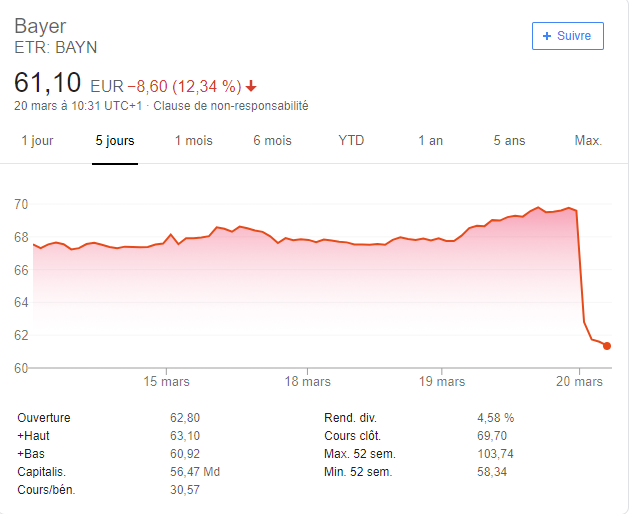 The reason for this sudden drop is a new setback in the current legal battle between cancer patients claiming glyphosate, found in Monsanto's herbicide Roundup, causes cancer, and the German pharmaceutical company, which denies this is the case. On Wednesday, an US jury sided with a second cancer patient, agreeing that Roundup was the cause of his illness. A new trial will be held in order to determine how much the company will have to compensate the victim. This is the second time the court sides with the plaintiff, the first one being back in 2018, when a Californian judge initially awarded close to 289 million dollars to a cancer patient claiming to have contracted his illness while working with a variant of Roundup. These 289 million dollars were later on decreased to 78 million.

Bayer bought Monsanto last year for some 53 billion euros. For this transaction to be approved by regulatory authorities, both companies had to sell some of their assets to rival brands, such as BASF. Meanwhile, one of Roundup's main ingredients, glyphosate, is widely considered as being cancerogenic. Already at the end of 2017, a vote divided most countries inside the European Union, with the vote ending up being delayed. In January of this year, the European Commission announced that glyphosate-based products were finally authorized temporarily, for 5 more years.

Bayer still has to face over 11 000 other similar cases, which could cost the brand, according to some estimates, over 700 billion dollars.
More on this subject:​