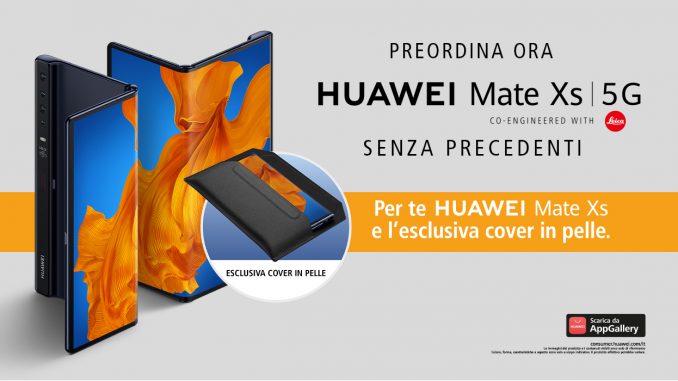 Huawei Italy is not wasting any time, putting the Huawei Mate Xs up for pre-order on their online store as well as Amazon Italy.
Artículo disponible en Español | Article disponible en Français
Huawei is slowly confirming the availability of their new foldable phone, the Mate Xs, throughout Europe. So far, the device is set to come out at the end of this month in Spain, France, Germany and now Italy, with the brand putting the phone up for pre-order on both their online store as well as Amazon Italy. Interestingly enough, the manufacturer is charging 2 599€ for the device, instead of the 2 499€ announced during the launch conference, just as Huawei Spain is doing. However, contrary to their southern neighbours, Italians pre-ordering between the 10th and the 19th will be getting the leather case for free, with this one valued in 119€: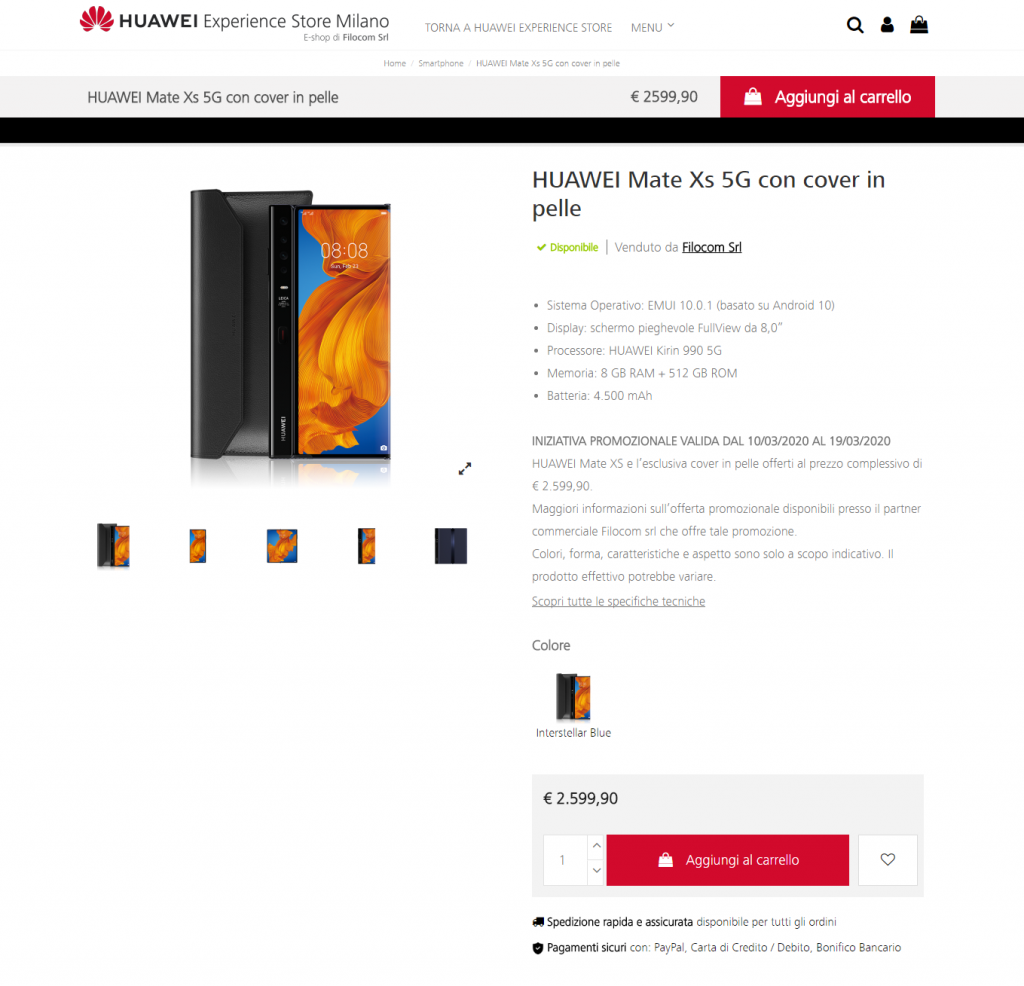 According to the Amazon listing, and taking in account the pre-order information, the device should be coming out and shipping on the 20th of March. This is much earlier than in other European countries, where Huawei is mentioning they'll start shipping between the 20th and the 26th of March, meaning Italian fans might end up being amongst the first ones in Europe to receive the Mate Xs. Of course, this is without taking in account the current situation in Italy, which might ultimately force the brand to push back the release and delay shipments.

Those interested can find the Huawei Mate Xs on Huawei Italy's online store as well as Amazon.it. The leather case is also sold separately here, with Amazon shipping to other European countries, which is great news for those of us that will get the device in markets where the case might not be available.

More on this subject: