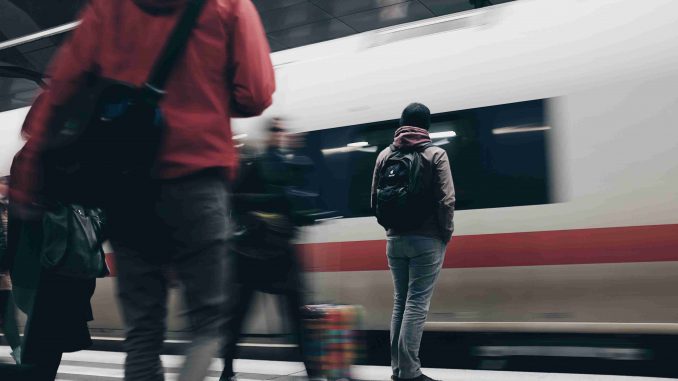 Since the 12th of June, it is possible for people turning 18 years old before this summer to apply for a free rail ticket to discover the EU.
Artículo disponible en Español | Article disponible en Français
Already previously announced by the European Parliament and the European Commission, the program is now available. Young EU citizens who are 18 years old but not yet 19 can apply to get a free travel pass, valid for this summer. This pass will enable the selected people to travel through over 210K kilometres of rail tracks that cover the continent. Alternatives will also be offered when needed, such as buses or ferries. Travelling by plane will also be permitted under special circumstances, such as when living in remote areas.

The first round of applications started the 12th of June and will close the 26th of June. 15K people will be selected to travel Europe by rail between the 9th of July and 30th of September, with a further 15K to be selected in a second round later this year.

Requirements to apply to this programme are as follow:
Be 18 years old on 1st July 2018
Be an EU citizen
Depart from one of the 28 EU countries
Travel between the 9th July and 30th September 2018
Travel between 1 and up to 30 days
Travel to 1 and up to 4 foreign EU countries
Willing to become a DiscoverEU Ambassador
People can apply alone or in groups of up to 5 people. All group members have to fulfil the criteria. First, the applicants will be asked to provide their personal information and give details of the trip they want to make. The second step is to answer a 5 questions quiz, and finally answer a "tie-breaker" question, allowing the European Commission to rank applicants in case too many people apply to the program.

To apply, click here. This link will take you to the form directly.

More information is available on the European Youth Portal.

People who will be selected will be asked to become an ambassador for the DiscoverEU program, which invites them to report back on their travel experiences, via, for example, social media or schools.

Interestingly enough, there's a quota of tickets per country, which depends on the overall population of the country. Malta only has 13 tickets available, while 2 427 Germans will be able to travel the EU. Curiously, the UK got a quota of 1 929 tickets. For a country who's supposedly leaving in March 2019, this seems a waste. Those 1 929 tickets should have been allocated to other EU countries, enabling more EU citizens to discover their continent, instead of wasting them on people who don't feel part of the EU project. We can just hope those 1 929 18 years old UK citizens will enjoy their parting gift from the Union.
More on this subject: