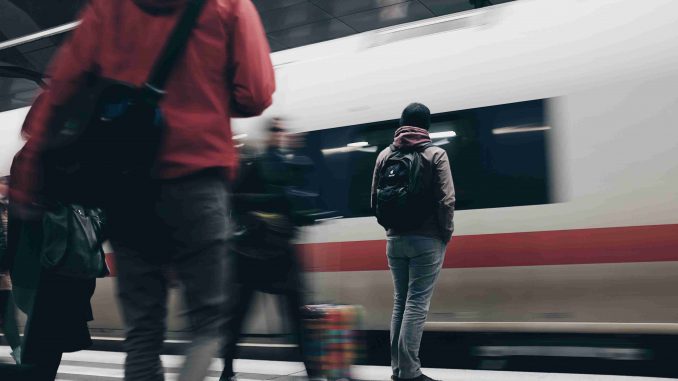 The idea to give a free rail pass on the 18th birthday of European citizens is quite old, dating all the way back to at least 2016.

Artículo disponible en Español | Article disponible en Français
The measure was debated in the European Parliament all the way back at the end of 2016. 2 years later, the idea is finally being put in place. This year, 2018, between 20 000 and 30 000 young people will receive a free Interrail pass to travel the European Union on their 18th birthday.

The Interrail pass is a ticket allowing citizens to travel on most of the European rail network, without the need to buy multiple different tickets from different rail operators. Such a pass can cost up to 500 euros (valid for one month), depending on where the person wants to go.

The European Commission has finally taken the first steps and allocated a budget of 12 million euros for this year. The idea behind the project is to give young people "a travel experience that would help foster a European identity, reinforce common European values and promote the discovery of European sites and cultures."[1]

There are a few conditions to be eligible for this pass: being born in an EU country in the year 2000 and turning 18 before summer.
The selection will be done in June, with up to 15 000 places available. More information will be soon released. Meanwhile, this page has more information: European Youth Portal.

As with all proposals from the European Union, the Euro-sceptics have already said that this idea is stupid, that the money could be used for other things, and some even qualified it of "propaganda" (mainly Brexiters who do know a thing or two about "propaganda"…), as allowing young people to travel and discover Europe (and the European Union) will strengthen their identity as "European citizens", making it harder to create divisions in the future.
[1] http://europa.eu/rapid/press-release_MEX-18-1443_en.htm#6