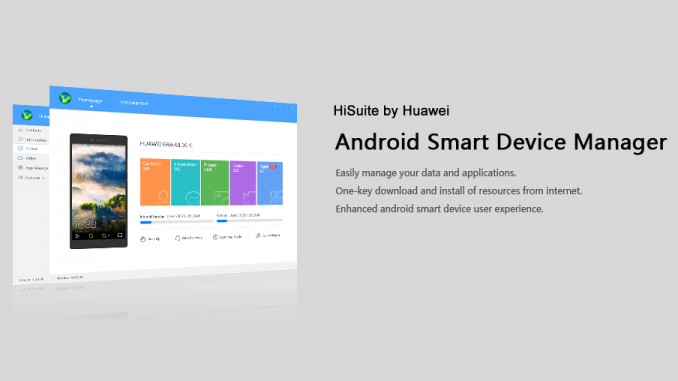 Huawei's PC tool, HiSuite, just received an update improving security and backup speed.
Artículo disponible en Español | Article disponible en Français
Huawei's PC tool, HiSuite, which allows users to update their smartphones or make security backups of the data or restore said data, just received a new update. According to the patch notes, this update improves the security of the connection between the software and the smartphone, as well as the speed of the backup.
Visually, nothing has changed. As explained in our past article on HiSuite, users now have to input a code on the PC version, code that is displayed on the HiSuite app on their smartphone.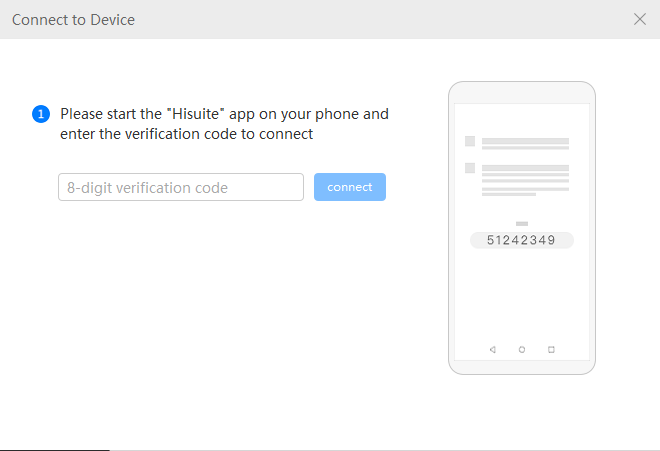 The update likely fixed a bug or an issue with either parts of the software. As per usual, after a HiSuite update, the app had to be reinstalled on the smartphone, with users having to grant once again all the required permissions to access data such as contacts, images, etc. These permissions are required, otherwise the application is unable to backup said data, which is logical.
The update is applied automatically when launching the software on PC, with this new update changing the version from 10.0.0.510_OVE to 10.0.1.100_OVE.
The patch notes read as following:
Improves the security of connection.
Improves the speed of backup.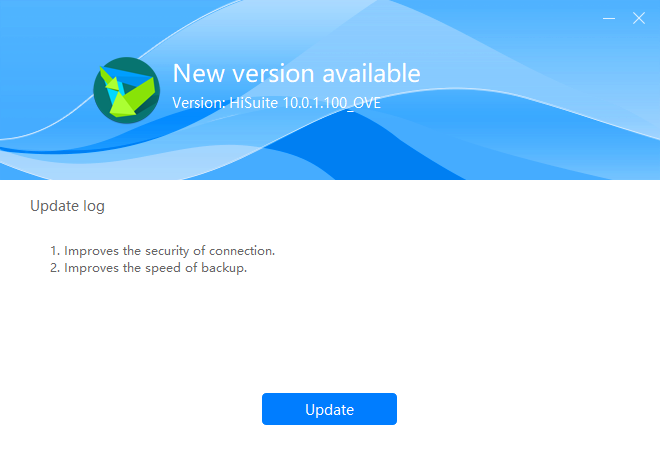 More on this subject:​