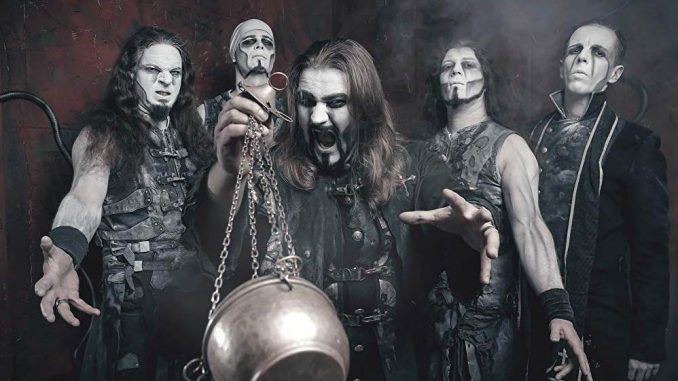 Powerwolf, the German power metal band, recently unveiled the first single of their upcoming album, to be released in July.
Artículo disponible en Español | Article disponible en Français
The band revealed the first single of their new album with a teaser a few weeks ago. The 26th May, the full song, with an official video, was made available on YouTube. Titled "Demons are a girl's best friend", the video surpassed the 1.6 million views in less than a month.
Their new album, titled "The Sacrament of Sin", is already available for pre-order on various websites, such as Amazon, EMP or Napalm Records' online shop, and will be released the 20th July 2018. Some of the versions of the album (such as the limited edition) will include a second album with 10 Powerwolf songs performed by other artists. This album is titled "Communio Lupatum".

EMP
Napalm Records

The band has also announced tour dates, starting as soon as the 22nd June in Dessel, Belgium. More tour dates are available on their website.