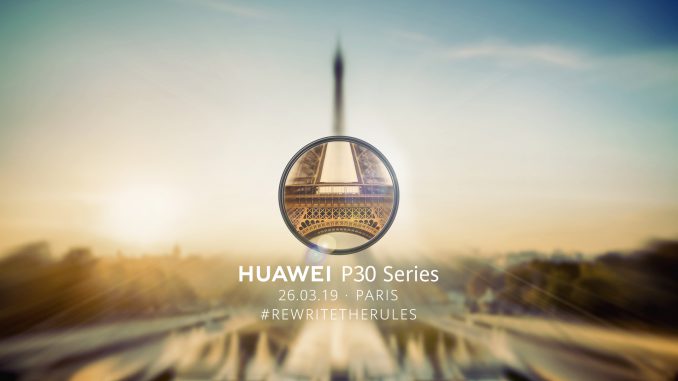 The pricing of Huawei's upcoming flagship phones has leaked, some days ahead of the launch.
Artículo disponible en Español | Article disponible en Français
Huawei's newest flagships, the P30 and P30 Pro, will be unveiled the 26th of March in Paris. Most of the specifications and some renders of the devices have leaked, with the most recent leak revealing the pricing in Europe.

When Huawei launched the P20 and the P20 Pro, these devices costed 649€ and 899€ respectively. With the Mate 20 and Mate 20 Pro, the price increased to 799€ and 999€ respectively. Now, it has been revealed that the P30 and P30 Pro should cost around 749€ and 999€ respectively.

There should also be a 256GB version of the P30 Pro, starting at some 1099€, and possibly a 512GB version, although, as per usual, unlikely to come to Europe. Meanwhile, the P30 Lite should retail for some 370€. As a reminder, last year's P20 Lite retailed at 369€.

According to us, these numbers seem accurate, due to the small yet steady increase in pricing, with the P30 and P30 Pro costing around 100€ more than the latest P series. For the P30 Lite, it wouldn't be surprising if it retailed at 399€, a similar price to the Mate 20 Lite when this one launched back in September 2018.

As per usual, with any Huawei launch, the company will be bundling items as pre-order gifts. In this case, the P30 Pro should be coming with a wireless charger and a speaker of Sonos, costing respectively 59.99€ and 229€. It would also seem that Huawei is preparing two new variants of the Watch GT and may bundle them with the device as pre-order gift in some countries.

Compared to previous launches, such as the P20 Pro launch, the company back then was gifting a 379€ Bose headset. With the Mate 20 Pro launch, this one included the 59.99€ Huawei wireless charger and the Watch GT valued at 199€, a bundle slightly cheaper than the Bose headset for a 100€ more expensive device.

Keep in mind that all the prices listed here are VAT inclusive. In Belgium, this represents 21% of the price of electronics.
More on this subject:​