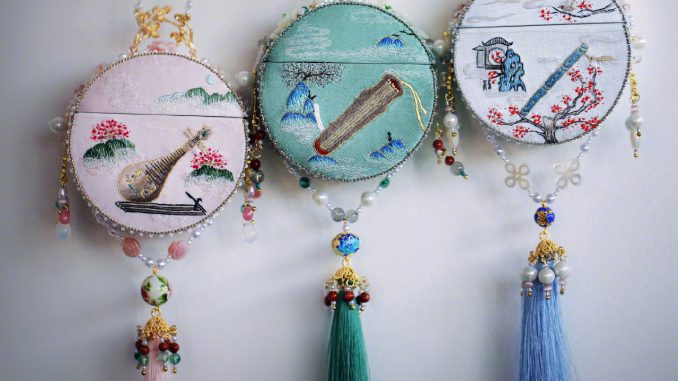 Huawei has showcased on Weibo ancient-style cases for the FreeBuds 3.
Artículo disponible en Español | Article disponible en Français
It is on the Chinese social-media website Weibo that Huawei has showcased various cases for the FreeBuds 3, made in an ancient style. These cases allow customers to mix old with new, with the interior fitting the FreeBuds 3 case, and the exterior being embroidered with traditional-looking patterns.
A quick search on Weibo shows that these cases were first seen around the beginning of December, with the Chinese actor Bai Lu [白鹿] (Untouchable Lovers, Arsenal Military Academy) posing with it on her own personal account:
Another Chinese personality, the singer Hu Xia [胡夏], also posted pictures posing with another one of these ancient-style cases:
According to Huawei's post, these cases take over 700 hours to make, since they are handcrafted. On the pictures, three different designs are showcased, each having their own colour and design. The company also shared a short video showing how these cases are made:
Each case has a different traditional Chinese instrument depicted on it, with the pink one having what looks like a liuqin, the green one having a guqin and the white one having what is likely a bamboo flute (dizi?):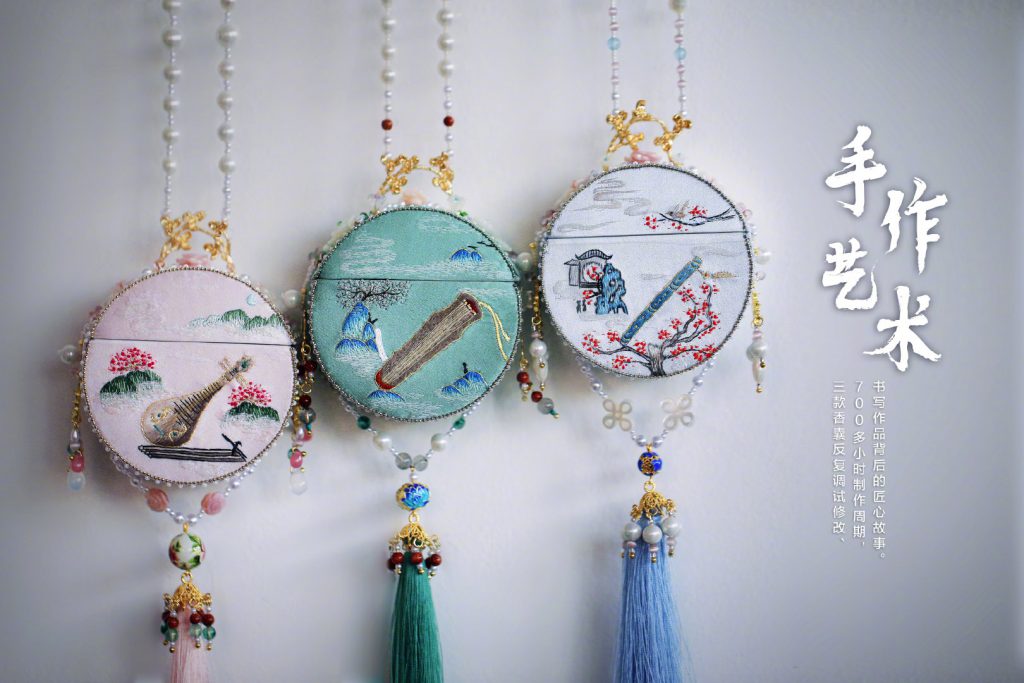 While these cases are indeed beautiful, there's no mention on when or whether they will be available for purchase. Seeing as some personalities had them long before Huawei first showcased it on their social media accounts, and since the company is giving away one of them to their users, together with a pair of FreeBuds, it would seem this is some kind of limited-edition product, which, if sold, would cost a small fortune. Furthermore, one might end up leaving these boxes at home instead of using them, as collection pieces, due to how beautiful they look and how expensive they must be.
For the name of the product, the post only mentions "#能听音乐的香囊#", which means a box that can listen to music, making it rather hard to find any other information about this item.
More on this subject: