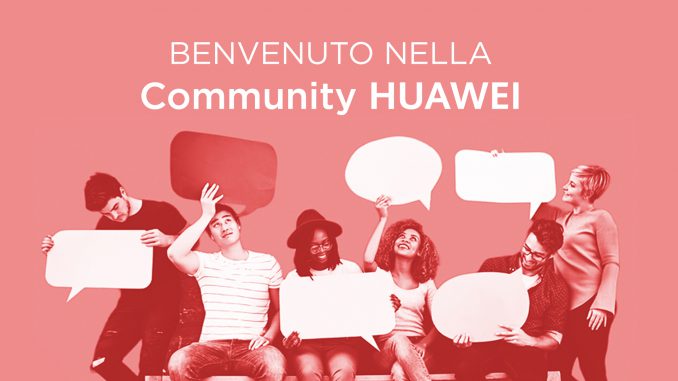 Huawei continues expanding their Community roll-out with a new Italian forum.
Artículo disponible en Español | Article disponible en Français
Over the past few months, Huawei Mobile has been expanding their "Huawei Community" with the launch of various new country-based forums. While in the past users were divided in at least three major global official forums, with the Chinese community, the Global community and the UK community (which also had members from all over Europe), these new forums are more targeted, allowing users to find people from their country and speaking the same language as theirs, as well as receiving better customer support. After all, not all products are available in all countries, and each country has its own carriers and policies, making it hard to properly answer users' questions on products that might differ from what one might have.
The Huawei Italy Community forum follows the launch of the Huawei UK, France and Spain communities, with each one already having thousands of members and thousands of threads, varying from questions on products, customer feedback and discussions on existing and upcoming Huawei products. Users can also participate in regular contests and win prizes, as well as feel closer to their favourite brand.
To celebrate the opening of the Italian forums, Huawei Italy is giving a coupon for a free movie on Huawei Video to all users registering on said forums and leaving a message on the welcome thread, with this promotion running from today (10th) to the 10th of April 2020. Of course, the promotion is only open to Italian users, with Huawei Video in Italy only working for those having their Huawei ID registered in this country.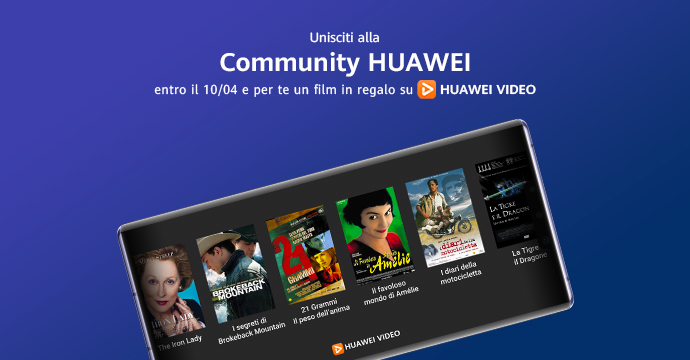 For Italians, the post with the conditions of this promotion can be found here.
The Community is also not starting from scratch, with the moderators having already posted various threads over the past few weeks, presenting products such as the new MateBook D 14 and MateBook D 15, the Mate 30 Pro or even AppGallery. The company will likely also pick various users to test their products and share their opinion with others on the forum, as well as animate the Community alongside the company's official representatives.
More on this subject: