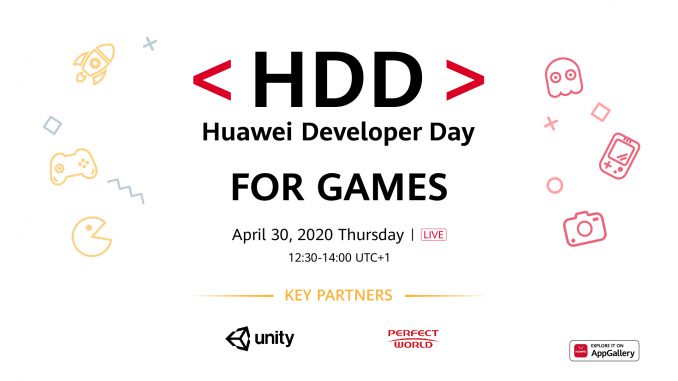 Huawei will hold a conference aimed at game developers on the 30th of April, presenting their services and solutions for mobile games.
Artículo disponible en Español | Article disponible en Français
Over the past few months, Huawei has been holding various conferences aimed at developers and other professionals interested in working with the manufacturer and bringing their products to their platform, AppGallery. In these conferences, the company presents more in detail their various solutions, such as the Huawei Mobile Services and the HMS Core, and how developers can benefit by implementing part of Huawei's solutions in their products, such as authentication, push notifications, analytics or monetization solutions.
On the 30th of this month, April 2020, Huawei will be holding one of these "Huawei Developer Day" conferences, with the subject being games. Those interested can sign up here to get reminders and instructions on how to watch the livestream, with this one starting at 12:30 UTC+1 (13:30 CET for those of us in Europe), and lasting until 14:00 UTC+1 (15:00 CET).
At this conference, two well-known companies will be talking, being the game engine "Unity" and the developers "Perfect World", who are behind some titles such as "Star Trek Online". The presentation will be divided in three main parts, each talking about a specific subject, being developing games, growing the userbase and monetizing the product, with each having different categories with different speakers. Of course, the main purpose of this conference is presenting Huawei's services, with the developing part focusing on how to integrate HMS Core to games, showing two different case studies, or how to monetize the games with Huawei Ads.
Those interested can find the full program below, which includes the names of the various speakers who will be present at the conference, with most of them being Huawei managers. We've also saved a copy of the schedule here: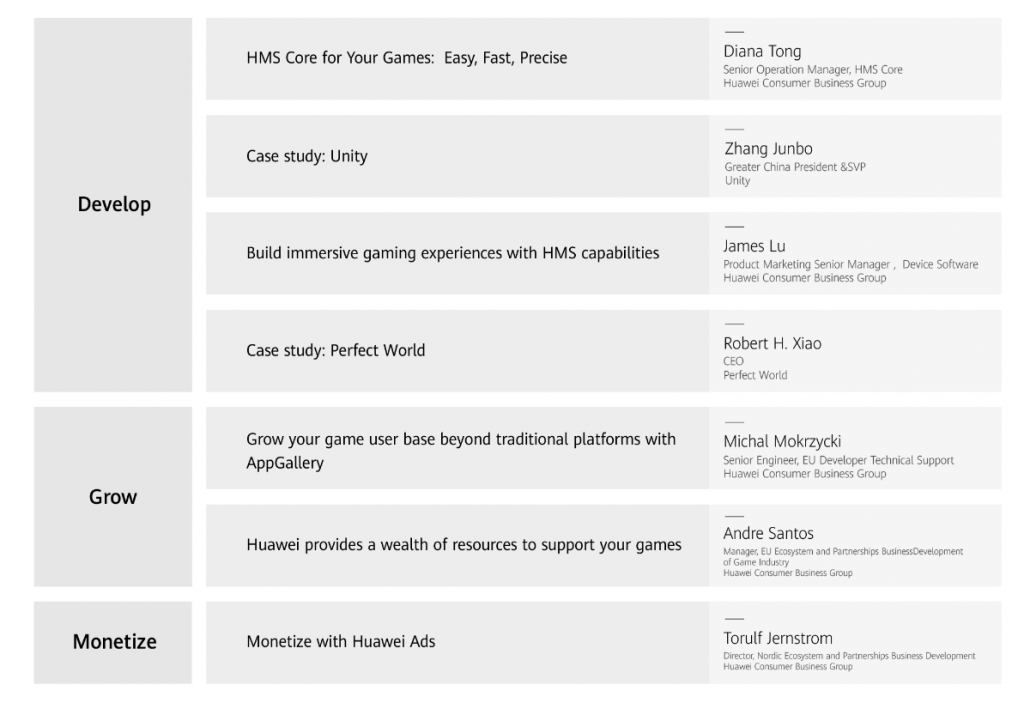 More on this subject:​