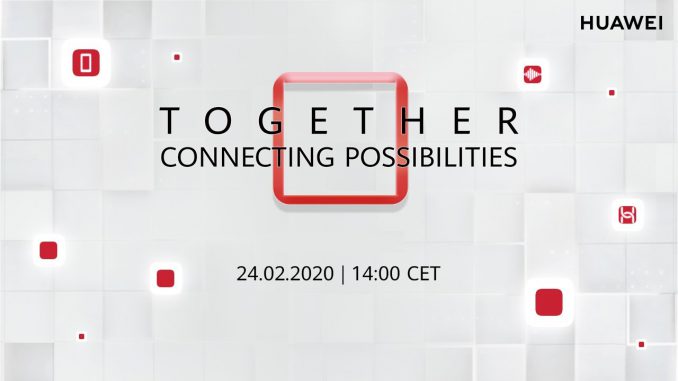 With Huawei still having to deal with the fallout of the US sanctions on the company, the manufacturer is committed to their app store and services.
Artículo disponible en Español | Article disponible en Français
A year ago, the US government imposed a series of sanctions on Huawei and various of its subsidiaries, effectively stopping the manufacturer from using the Google Play Store and Google Mobile Services on new devices launched after this ban. This affected mainly the Mate 30 series, which saw a limited release on our continent, as well as the newly announced Mate Xs, with both coming with Huawei's AppGallery and Huawei Mobile Services.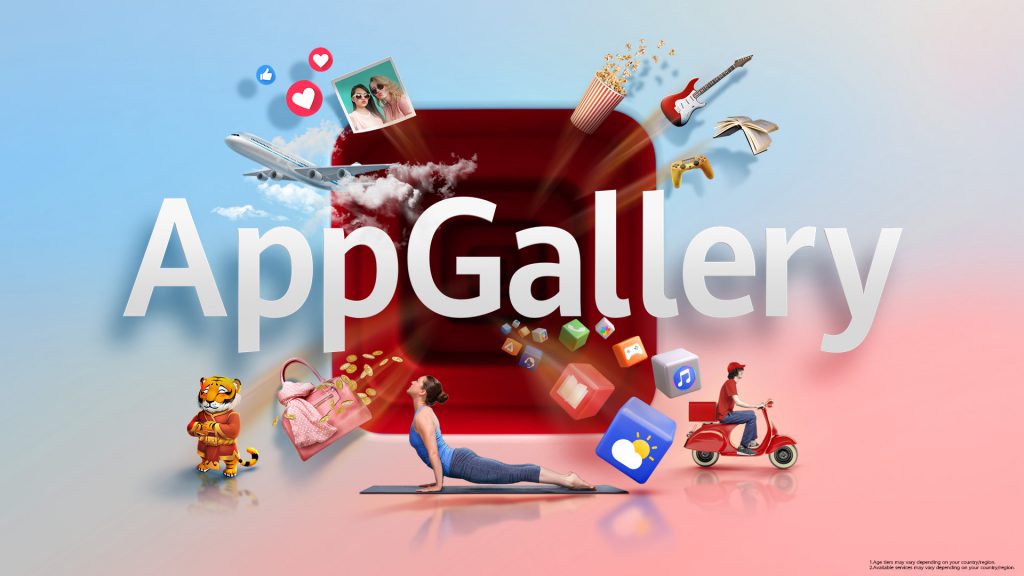 As the situation evolved, Huawei announced various programs to bring developers to their platform, as well as services replacing Google's, being the "HMS Core", which can be used in the developers' applications to integrate various features, such as push messages, maps and many others. Of course, AppGallery is not the only option on the market, with Amazon also having their own app store, as well as Apple on their platform. Last year, the company launched the "Shining-star" program, a 1 billion USD program to convince developers to come to their platform, and organized, and still organizes, over 100 different events worldwide to present and explain their platform, on top of providing support to developers through AppGallery Connect Support.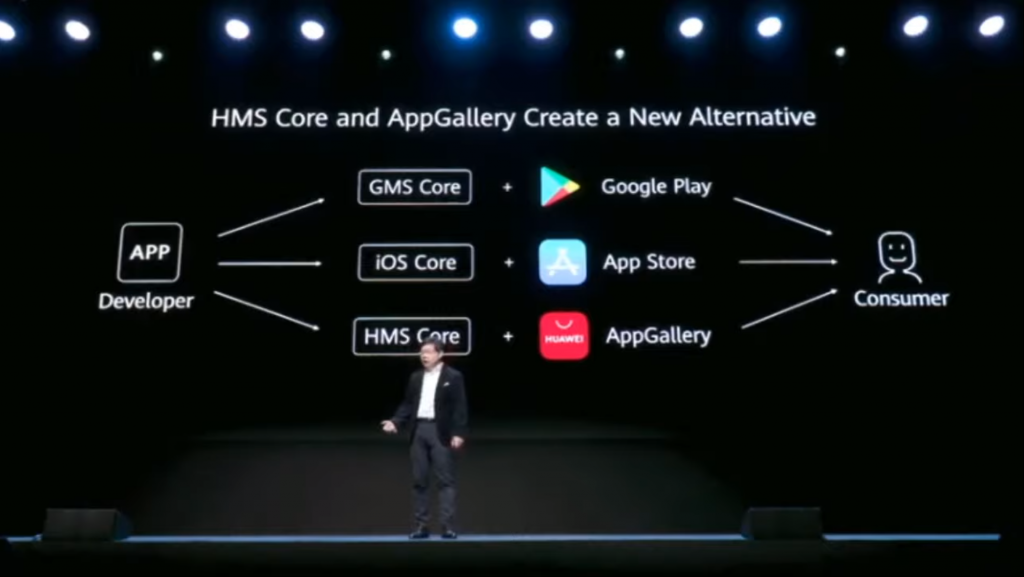 The company is well aware that convincing developers is no easy task, as integrating each suit of services, as easy as it may be, is time consuming and might yield little to no return in some cases. However, for Huawei's case, the user base is large enough, covering over 170 countries and having over 400 million monthly active users. This also positions AppGallery in the top 3 worldwide for app stores, behind Google's Play Store and Apple's App Store, although this is mostly achieved thanks to their position in China.
Huawei also offers other services to users, with their Mobile Cloud having over 180 million monthly active users, their Browser having over 270 million, the Huawei Assistant having over 180 million, Wallet having over 40 million, Huawei Music having over 160 million, Huawei Video having over 140 million, Huawei Themes having over 80 million and Huawei Reader having over 50 million. These are non-negligible numbers, which are set to continue increasing over time, as the manufacturer gains popularity in other markets and sees its userbase grow.
Part of Huawei's initial strategy was convincing the most popular developers in each region to join their store, as we've been able to see over the past few months, and as we've covered in a number of articles, with multiple Belgian apps already available on AppGallery. However, despite the large variety, some key applications are still missing, such as Facebook, Instagram or WhatsApp.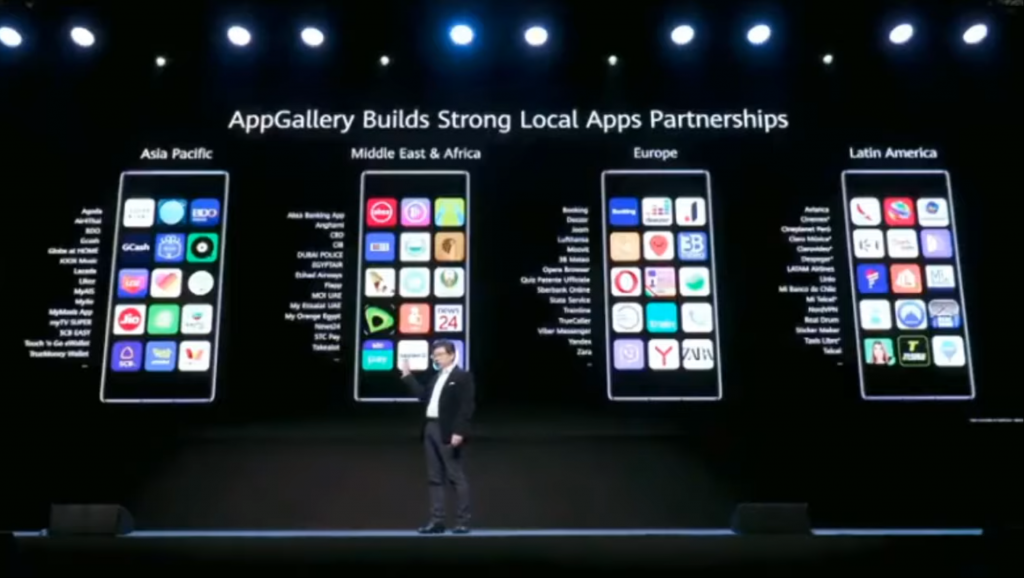 One of the examples of partners provided by Huawei during the presentation was News UK, a British tabloid publisher, having newspapers such as The Times, The Sun and TalkSport under the belt. While the choice of this example is rather curious, due to these being, well, tabloids, it remains an important partner regardless, with millions of readers. According to the presentation, users will be getting access to News UK from next month onwards, starting on the Mate Xs.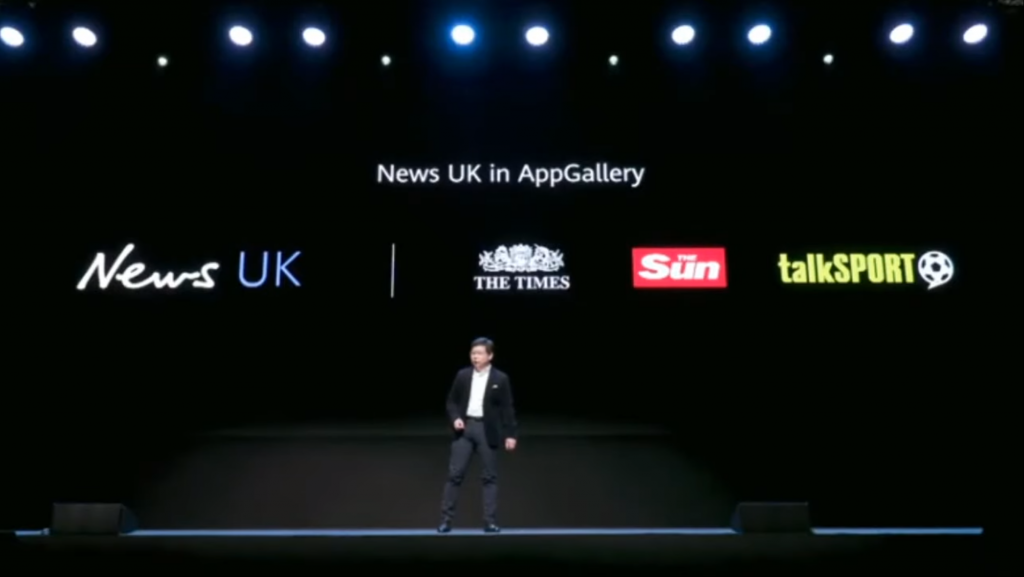 Another feature present on AppGallery is "Quick Apps", which we've covered in detail in a previous article. In a few words, these are small apps and games that don't require any installation and are essentially streamed to the user. One can save a shortcut on their home screen, just as any other application, although, of course, the downside is that these apps don't work without an internet connection. When the feature was launched in Europe, choice was rather limited, although things have changed and there are now dozens of different applications users can discover, with 1GB of storage on the phone being enough for over 2000 quick apps, instead of just a bit over 20 native [installed] apps.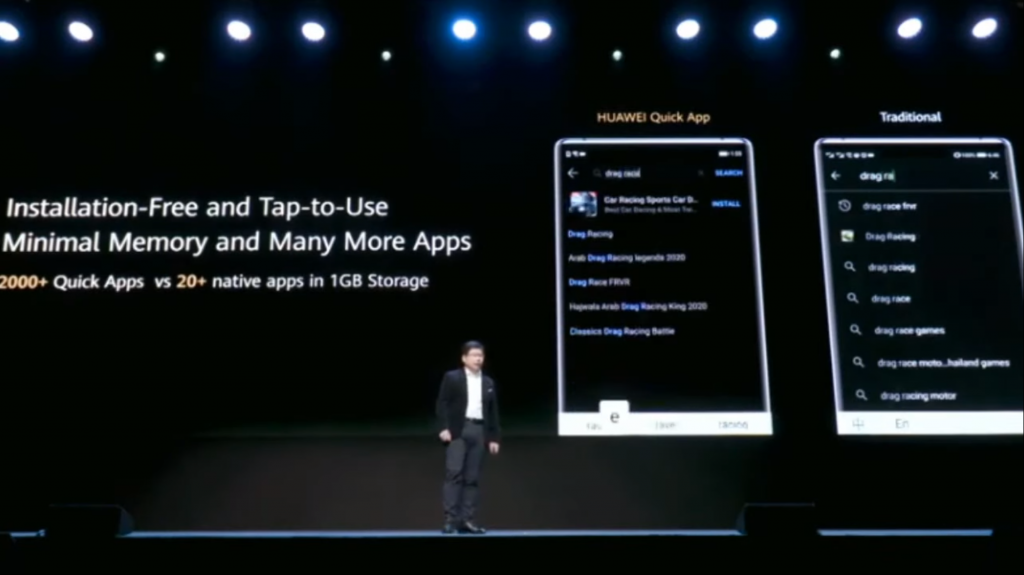 Huawei claims there are over 1700 Quick Apps on AppGallery, supported on over 350 million Huawei smartphones, with many more applications coming in the near future.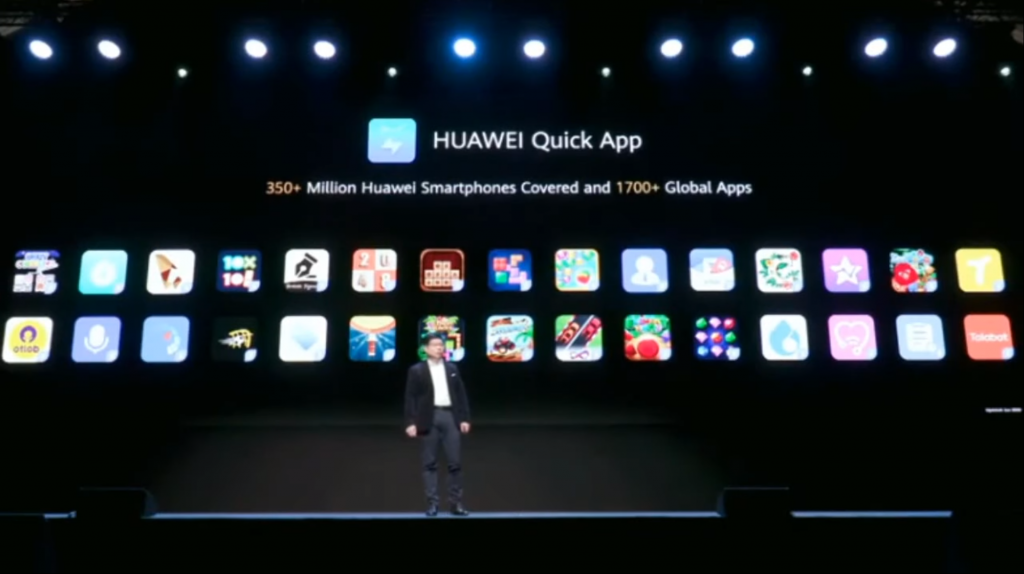 Interestingly enough, Quick Apps can not only be used on smartphones and tablets, but also in car systems and smart TVs, on top of foldable phones, even if there are only two for now.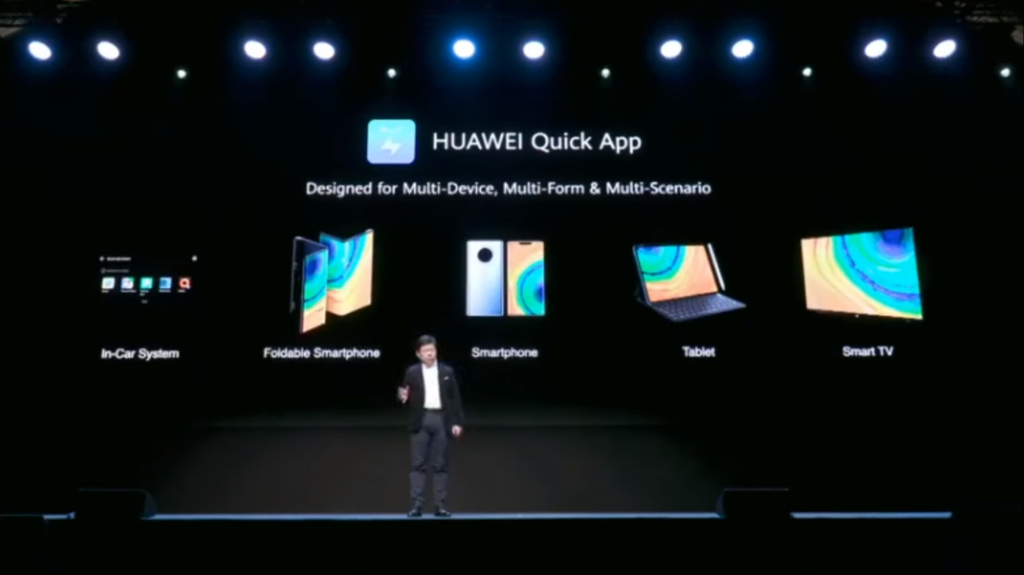 Moving on to the HMS Core, Huawei now brings HMS Core 4.0, being easier to implement and having more features, with developers only having to pick which kit they need, or want to implement, such as machine learning, scan, camera or location kit.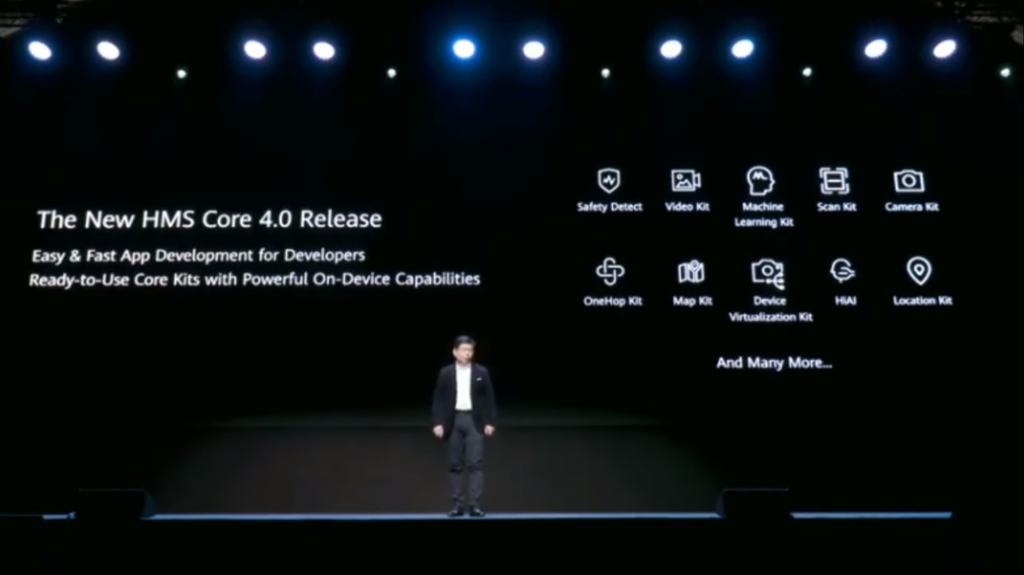 Some of the advantages of using these kits is that applications can make use of the phone's hardware more effectively, such as for pictures, gaining access, through the Camera Kit, to the macro shot, ultra-low-light or ultra-slow-motion features.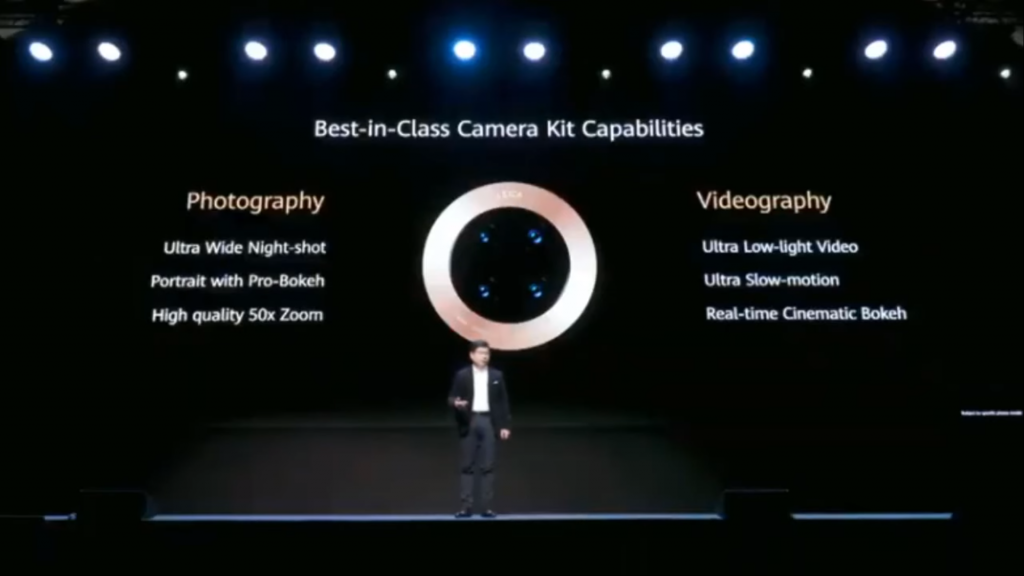 Some examples of applications leveraging these advantages are "YouCam Perfect" and "Kuaishou", making use of the Camera Kit for night mode and real-time HDR video recording.
Another example of these kits is the Map, Site and Location kit, making it easy to add maps and locations to an application that might require them, with this kit supporting over 50 different languages and being 25% more accurate in terms of positioning if compared to GMS. The Map kit also covers over 200 different countries and regions, and the size of the SDK is only 720KB, compared to 9.23MB for the GMS variant, making the overall application smaller and thus faster to install.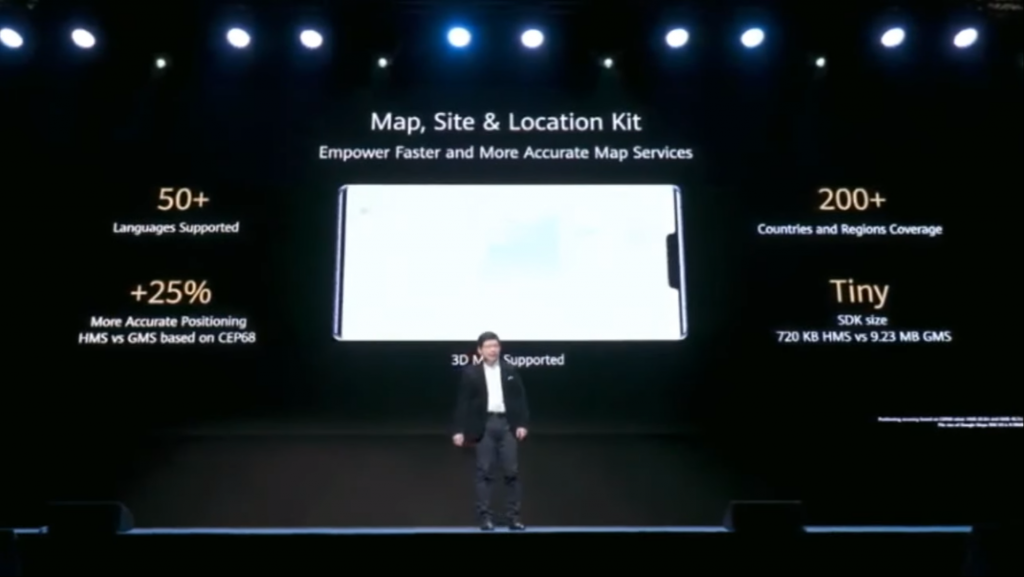 Huawei has also been accused, for years, of spying, with some of these fears transmitted to their users. To counter this, the manufacturer claims users' data is protected with the highest security, remaining on their device, and having achieved a CC EAL 5+ certification for their microkernel, being, according to them, "Industrial highest security level". The same goes for data sent to their Mobile Cloud, which is encrypted as soon as it leaves the device, with the transmission channel also encrypted.
The same goes for the location of users data, with European data remaining in European data centres and not shared with other regions, strictly following GDPR regulations, contrary to American companies, such as Google or Microsoft, which send European data to the US, completely disregarding GDPR and obeying rules such as the US Cloud Act.
In any case, Huawei's platform and ecosystem keep growing, with the addition of thousands of new partners regularly, and with AppGallery and HMS Core starting to position themselves as real alternatives to both Google and Apple, instead of just being empty promises showing no clear future for the manufacturer outside of China.
More on this subject:​