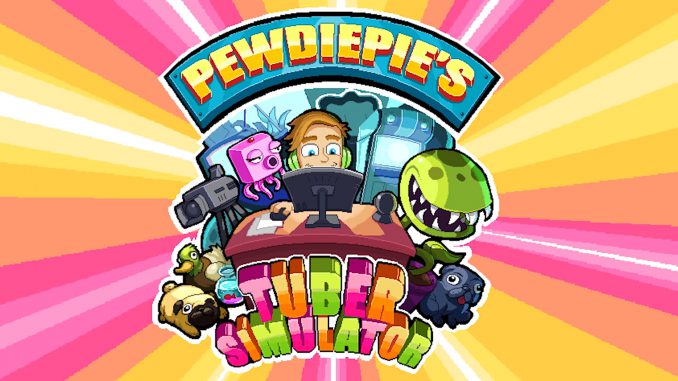 One of PewDiePie's most successful mobile games, "Tuber Simulator", is now available on Huawei's AppGallery.
Artículo disponible en Español | Article disponible en Français
In 2016, popular YouTuber PewDiePie released a mobile game named "PewDiePie's Tuber Simulator". In this game, the main goal is "making" videos to gain views and subscribers, which in turn can be used to purchase cosmetic items to customize the virtual room in the game. There are various other side activities, a knowledge tree to unlock new upgrades, as well as daily quests, with this game easily falling in the genre of "idle" games, where users perform a few operations every now and then and spend the rest of the time waiting or, well, logically, playing other games.
While PewDiePie's name is attached to the game, this one is actually developed by a studio named "Outerminds", which was also in charge of developing both "PewDiePie: Legend of the Brofist" and "PewDiePie's Pixelings", the latest game of the YouTuber. If we come back to "Tuber Simulator", this game experienced various stages of popularity, with the whole "This game is still relevant, god damn it" and "What? You never played Tuber Simulator?" memes giving it a second life.
Now, in a recent PewDiePie video, we noticed that the advertisement at the end claimed this game was now available on both Amazon's Appstore and… Huawei AppGallery. This, of course, comes as a surprise, being quite unexpected.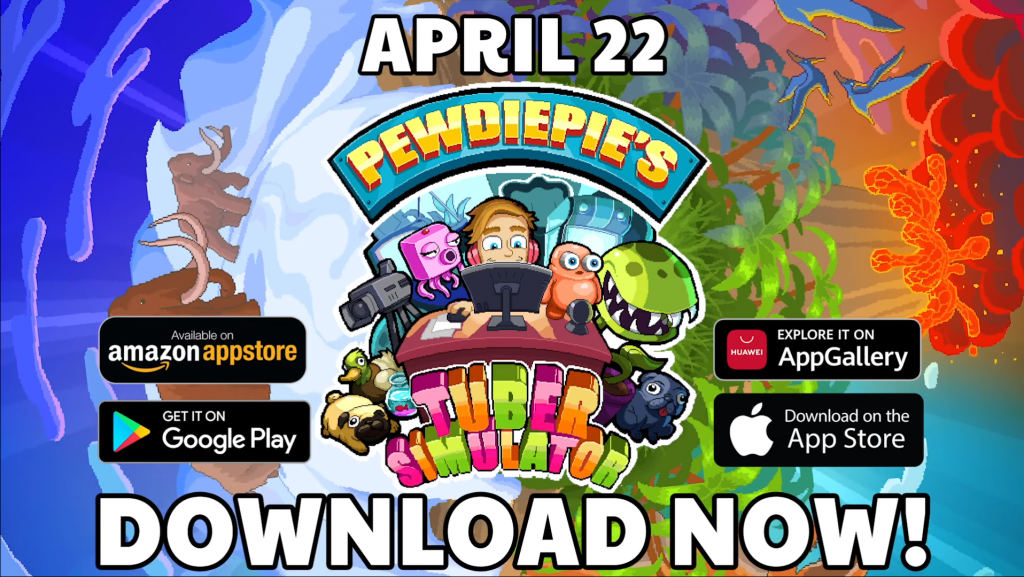 Even more curious, the game has been fully optimized for non-GMS Huawei devices, meaning users on the Mate 30 and P40 series have access to all the options and features, without missing on anything, and actually making of "PewDiePie's Tuber Simulator" a great example of what developers can achieve if they put some effort into their product. Instead of just releasing the same, identical application than on the Google Play Store, Outerminds appears to have implemented Huawei's HMS Core, with both the Account Kit and In-App Purchases Kit. We are unsure whether they've also implemented the Ads Kit, as the game does offer the option of watching advertisements in exchange of premium currency and other bonuses, which actually works, and chances are the developers have also implemented one of the "Growth" kits, such as the Analytics Kit.
If we now have a closer look at these features, when launching the game for the first time, this one asks to access information such as name and profile through the Huawei ID login window, and then launches normally. This indicates the game is using Huawei's Account Kit for the authentication process:
As most free-to-play games, this one also has a premium currency, which can be obtained through various in-game activities such as levelling up, random drops or watching advertisements or, of course, by buying it. Currently, many games and applications on AppGallery will launch Google's payment system, or list various third-party options such as PayPal, Alipay or WeChat Pay. In this case, we are redirected to Huawei's in-app purchase window, linked to our Huawei ID, showing the application uses Huawei's In-App Purchases Kit. For in-game advertisements, we can't tell for sure whether they are using the Ads Kit or a different solution, although we've seen applications trying to load Google advertisements and failing to do this due to the lack of Google services:
However, after a quick look at the various game files, it appears Outerminds is not using Huawei's Ad Kit for the advertisements, and instead relies on a different, external solution, called "SupersonicAds". In this case, these ads are shown to the player when requested, and in exchange of an in-game reward, usually being premium currency.
From the information provided on the store description, the game was released on AppGallery on the 20th of April, two days before the release of the newest update.
Overall, the addition of this game and its use of Huawei's resources is quite interesting, and we can only hope that the developers will bring the two other games [Legend of the Brofist and Pixelings] to AppGallery in the near future, making, once again, full use of the HMS Core.
More on this subject:​