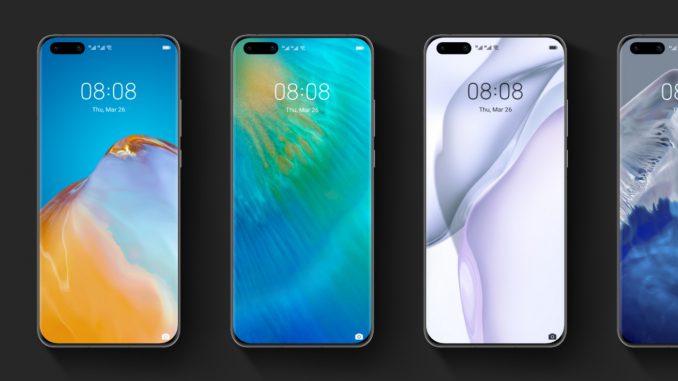 A year after their last blunder, the manufacturer has now mistakenly pushed an ad aimed at Chinese consumers through their "Magazine" feature.
Artículo disponible en Español | Article disponible en Français
Roughly a year ago, Huawei mistakenly showed various advertisements to users in Europe through their "Magazine" feature, which displays pictures at random on the unlock screen of users' smartphones. The official explanation was that the company was testing this feature internally and mistakenly pushed the ads to users. The issue ended up being corrected relatively quickly, and everything went back to normal… until yesterday. While looking through Twitter, we came across a tweet from the respected German leaker and tech journalist Roland Quandt, complaining about an advertisement for a Chinese Toyota on his Mate 20 Pro. It would appear this issue started yesterday, May 1st. After a quick verification, it turns out we also have said advertisement on our P30 Pro, with our device being bought in Europe:
The advertisement links to this website, showing more information about the vehicle shown on the picture, which appears to be some kind of Toyota van. It is worth noting that this website is designed to be viewed from a smartphone, with the desktop layout being broken:
In the replies of another user complaining about this advertisement, the German branch of Huawei Mobile has already issued an initial apology, and mention they are currently investigating the issue, although the likely conclusion is that they've mistakenly pushed an advertisement that was aimed at the Chinese market to the global version of their smartphones/Magazine, and have only noticed this error now that users are complaining about it.
This mistake also appears to be limited to some devices, such as the Mate 20 Pro or the P30 Pro. We've checked on various models we own, such as the Mate Xs, the Mate 10 Pro, the Mate RS Porsche Design and the P20 Pro, all bought in Europe, and none of them had said advertisement, even if they've received new magazine covers. However, we cannot tell for sure whether these devices are excluded from this advertisement, as it might just be displayed to users at random.
Removing this advertisement is relatively easy. Without unlocking the device, users have to swipe left or right, until finding the ad, then tap on the three little dots at the top right, "Remove", and then confirm the action. This will effectively delete the cover from the "Magazine" and the smartphone. Those unbothered by the advertisement can just leave it there, or delete it, as the picture itself looks quite nice.