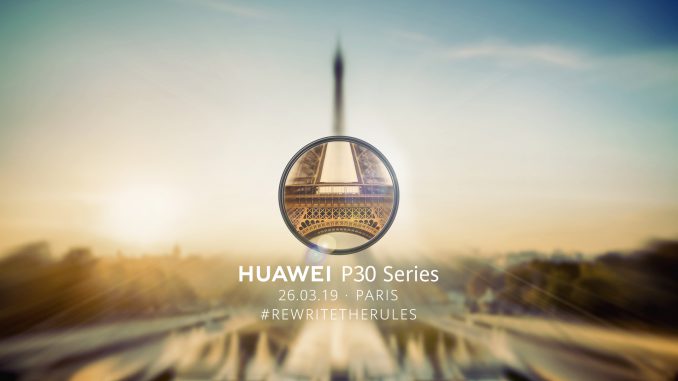 The pre-order gifts for the P30 series have leaked ahead of the launch of Huawei's newest flagships.
Artículo disponible en Español | Article disponible en Français
​Tomorrow, the 26th, Huawei will be announcing their newest flagships, being the P30 and the P30 Pro. Pre-orders should open the same day or a day after. Depending on which country you live in, there will be different pre-order gifts, with some countries getting the yet-to-be announced Huawei Watch GT Active, and others getting a Sonos speaker.

For Belgium, the country we are located in, as well as Luxembourg, we already know the P30 will come with a Sonos One, worth 229€, with the action being valid from the 26th March until the 30th of April of this year. The P30 should cost 749€.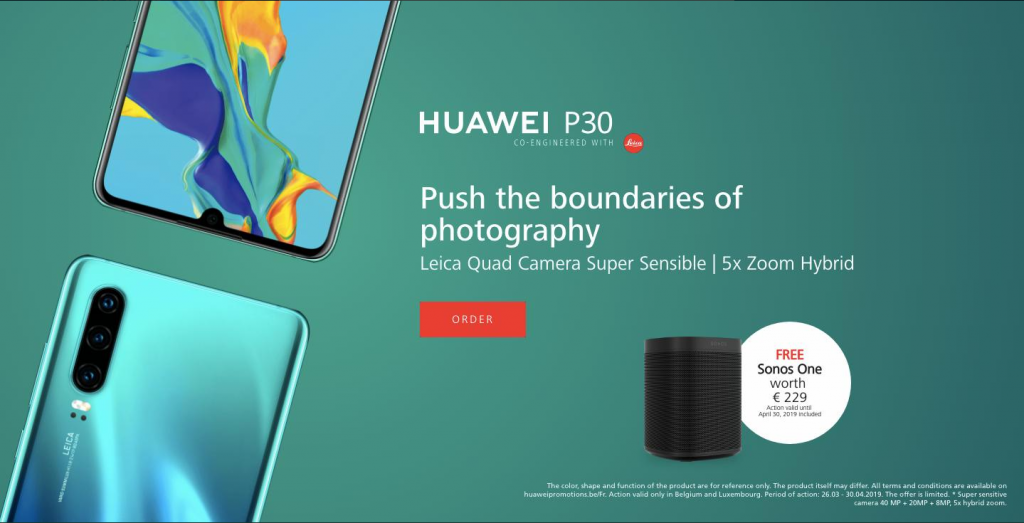 ​Still for Belgium, the P30 Pro should come with a Sonos One speaker, worth 229€, as well as a Huawei wireless charger, worth 59.99€, meaning the pack in itself is worth some 289€. The deadline is the same as for the P30, being from the 26th of March until the last day of April (2019). The device should cost 999€. It is unknown whether the 256GB version of the P30 Pro will be released in Belgium or not.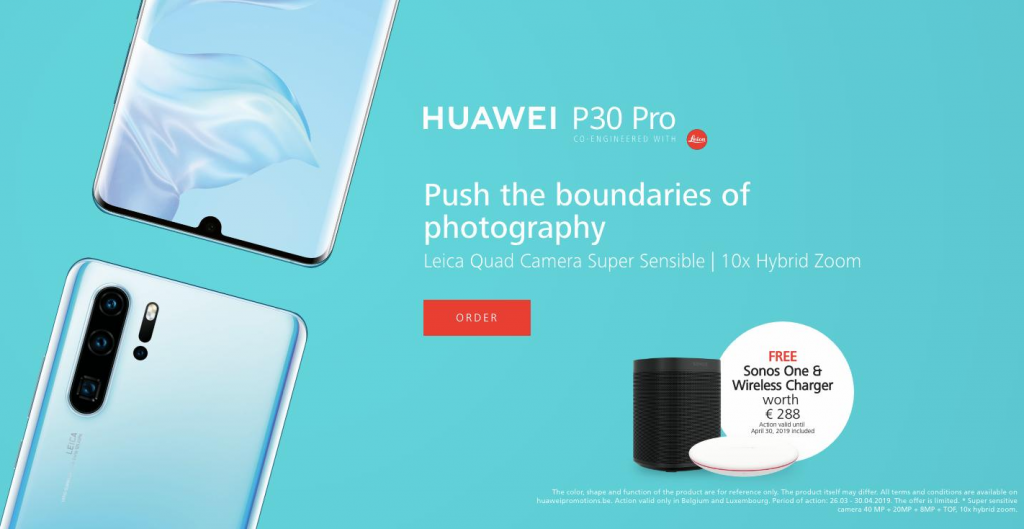 Other countries in Europe, such as some in Eastern Europe as well as Norway, will be getting Huawei's unannounced Watch GT "Active Edition", of which there isn't currently much information about.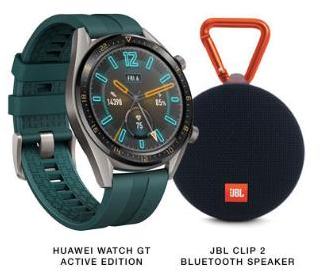 Finally, just as last year, it is probable some websites like Amazon will be giving gift cards instead of a product. For example, for the P20 Pro, Amazon.fr gifted a 150€ gift.
More on this subject: