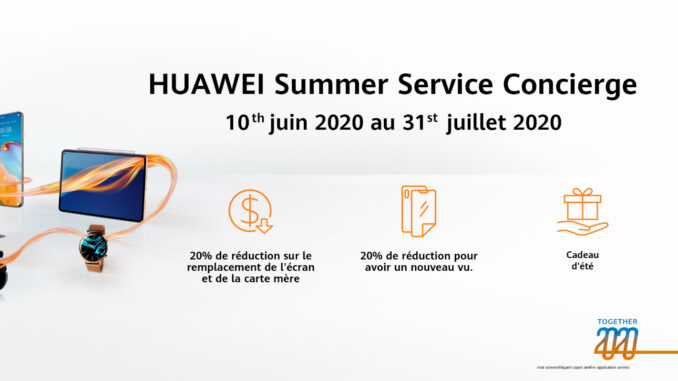 Just as last year, Huawei Mobile Belgium is running a promotion, offering a 20% discount on the price of some repairs.
Artículo disponible en Español | Article disponible en Français
During last year's summer, Huawei Mobile Belgium run a promotion, giving a 30% discount on screen repairs of some smartphones. While we specifically covered the Belgian promotion, the manufacturer had similar discounts in other countries. This time around, Huawei is giving a 20% discount on the price of out-of-warranty screen repairs and mainboard replacements, with their "Huawei Summer Service Concierge" event, running from the 10th of June to the 31st of July 2020. Furthermore, customers can also benefit from a 20% discount on the price of screen protectors.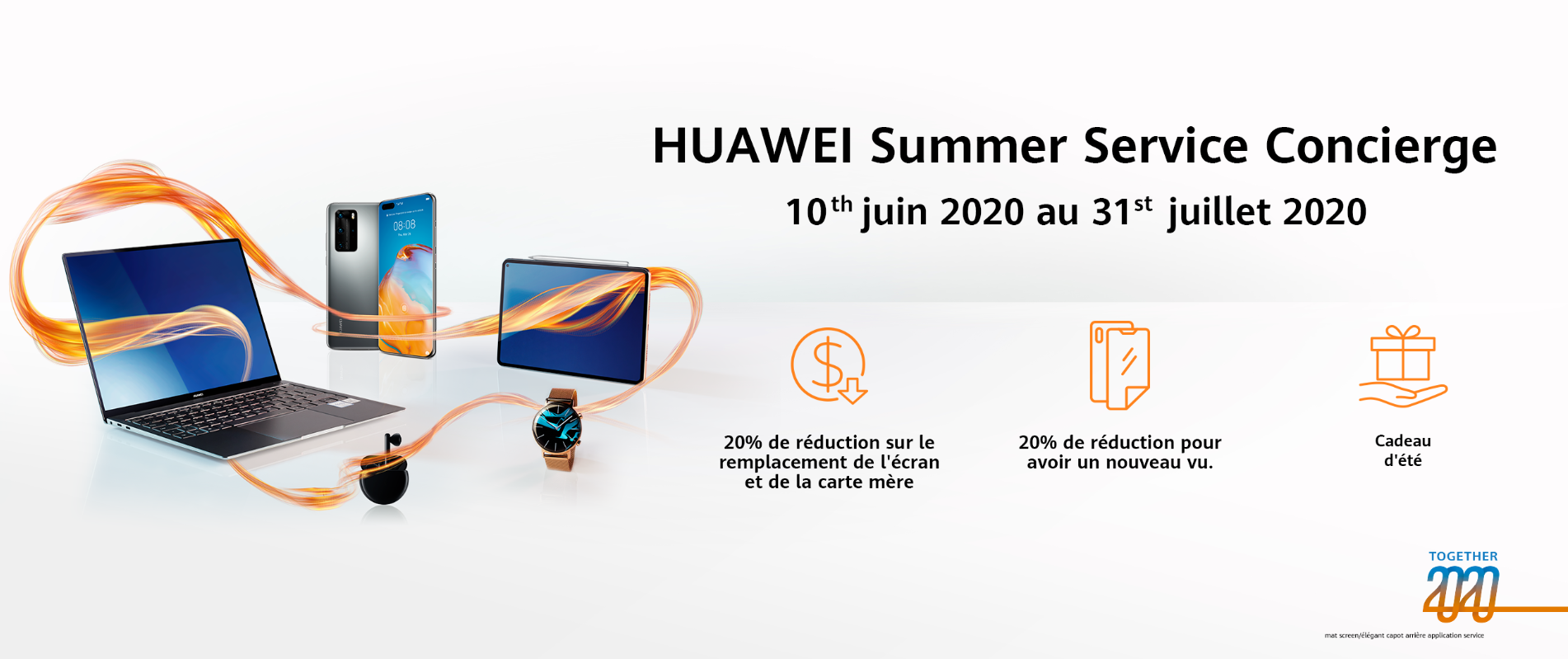 In Belgium, this promotion is limited to the Huawei Customer Experience Store in Brussels, which is located in the city-centre of the capital, at Rue Sainte-Catherine, number 12, 1000 Brussels, near the Grand-Place and the metro stop "De Brouckère".
While last year, Huawei limited the promotion to recent models, such as the P30, Mate 20 or P20 series, this year, cheaper models are also included, such as the Y line-up. Here are all the models that can benefit from this offer:
P40 series: P40 Lite E, P40 Lite, P40, P40 Pro
P30 series: P30 Lite, P30, P30 Pro
Mate 20 series: Mate 20 Lite, Mate 20
P20 series: P20, P20 Pro
P Smart series: P Smart (2018), P Smart 2019, P Smart Pro
Y series: Y5 2018, Y5 2019, Y6 2019, Y7 Prime 2018, Y7 2019
MediaPad series: MediaPad T3 10, MediaPad T5 10, MediaPad M3 Lite 10, MediaPad M5 Lite 10, MediaPad T3 8
Others: Mate 30 Pro, Mate Xs, Mate 10 Lite, P10
As previously mentioned, customers can also get 20% discount on screen protectors, which are cut to measure and placed at the store by the staff. However, the promotion limits the screen size to 7" or smaller, meaning tablets and MateBooks are excluded.
Lastly, customers also have a chance of getting a free gift after a repair, while stock lasts, although the manufacturer doesn't specify or gives any other details about this "free gift", which could be anything, ranging from products to merchandise.
Those interested in this promotion can find out more by going to Huawei's website, here.
More on this subject:​