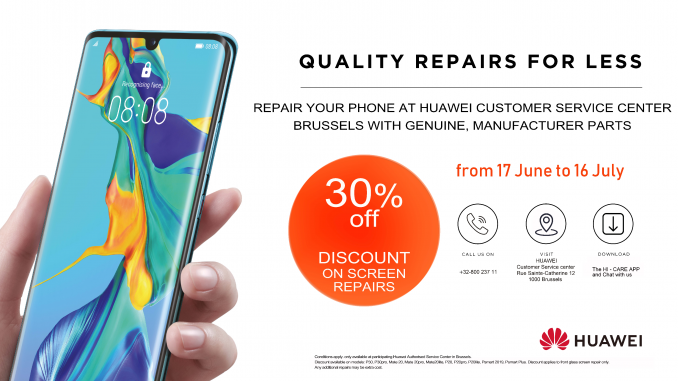 The Huawei Customer Experience Store located in Brussels is currently offering a big discount on screen repairs on some popular Huawei devices.
Artículo disponible en Español | Article disponible en Français
The Brussels Huawei Customer Experience Store is offering 30% off on screen repairs of some popular Huawei devices between the 17th June 2019 and the 16 July 2019. As mentioned, this discount is only valid at the Huawei Customer Experience Store located in Brussels, Belgium.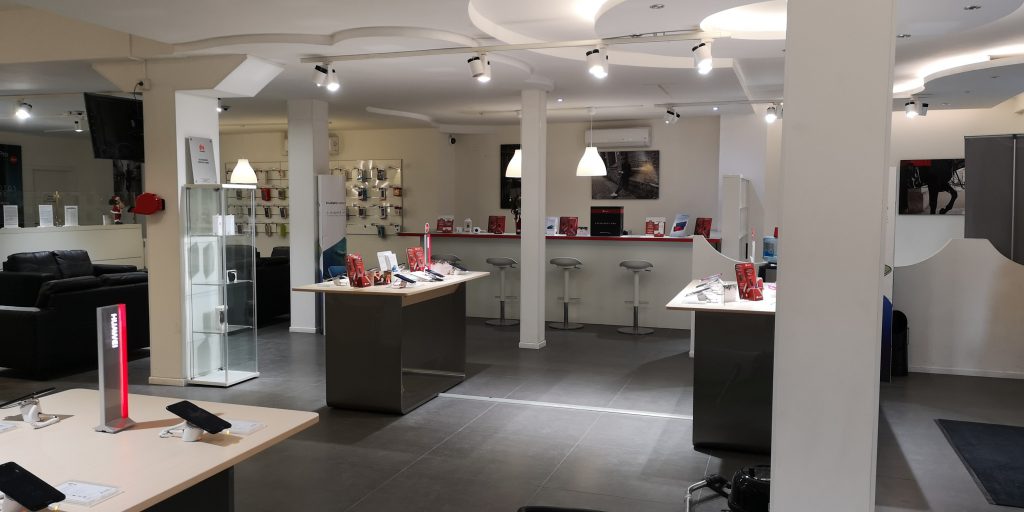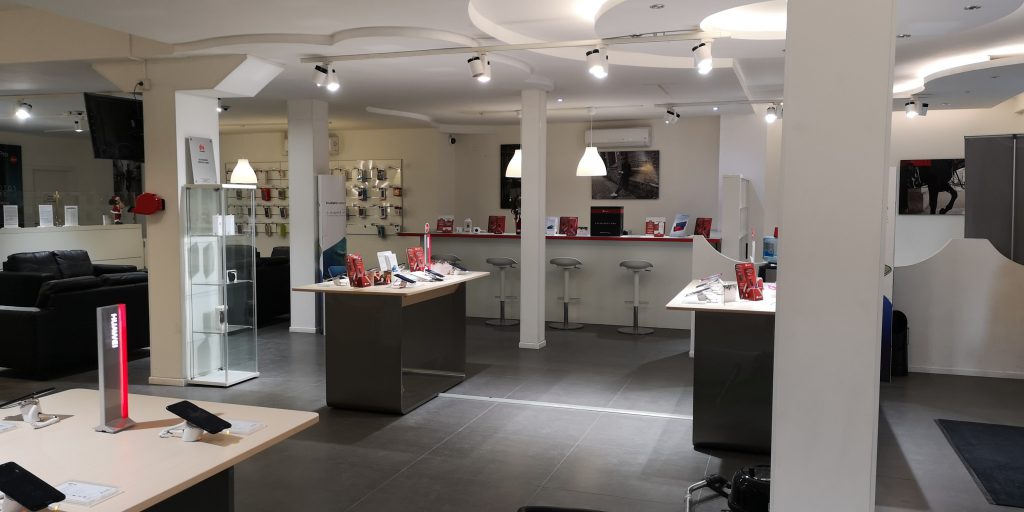 The models covered by this discount are some of the most popular, being the following:
P30
P30 Pro
Mate 20 Lite
Mate 20
Mate 20 Pro
P20 Lite
P20
P20 Pro
P Smart 2019
P Smart+ (2018)
On some of these models, the 30% discount represents a big difference, with, for example, the Mate 20 Pro's display being worth around 300€ in general. With the discount, this falls to around 200€, which is not a negligible difference.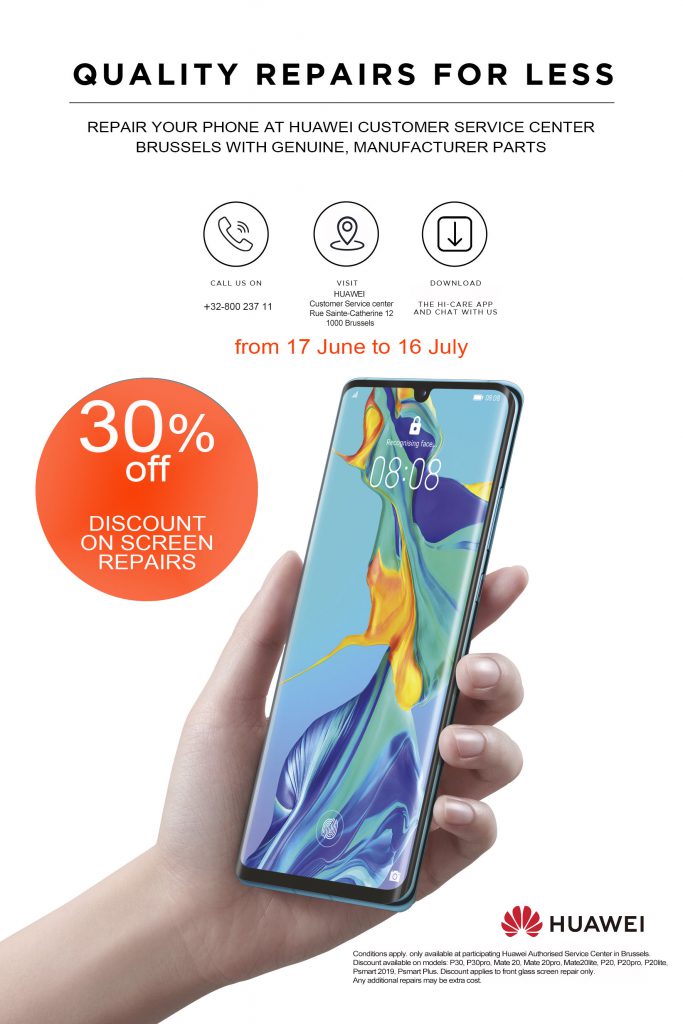 Keep in mind that the discount only concerns screen repairs. If, for example, the backcover of the device is broken, this one will be charged full price. Contrary to other shops, such as Apple's, there's no need to make an appointment, although the device will have to remain at the service centre for up to 48 hours in most cases. It is also strongly recommended to backup all your personal data from the device before leaving it at the store. It is also strongly recommended to bring the original purchase bill of the device, although in most cases, out-of-warranty repairs don't require this document.
Concerning the repair itself, the Service Centre is authorized by Huawei, and thus uses original parts supplied by Huawei. For most of the devices listed, a full display includes a new battery, which is glued to the display, as well as a new frame.
As previously mentioned in other articles, the team speaks French, Spanish, English, Chinese and Romanian. The store is open from 10:30 to 19:00 every day except Sundays, and is located close to the city-centre of Brussels.
This article is not sponsored by Huawei.
More on this subject:​