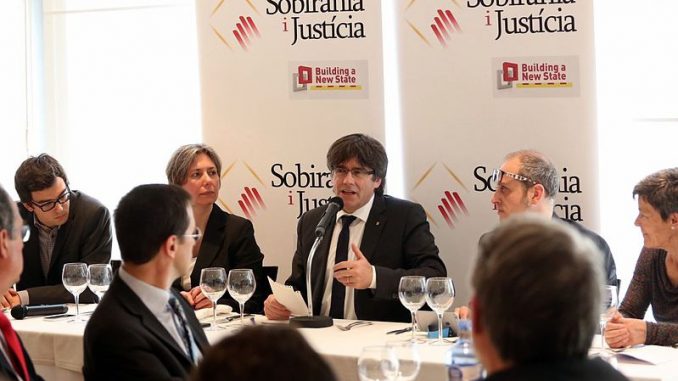 Yesterday, Friday 3rd, neither Puigdemont nor the other ex-advisers of the Catalonian ex-government came to declare in front of the judge.
Artículo disponible en Español | Article disponible en Français
Since they didn't come to declare in front of the judge, this one issued a European arrest warrant on Puigdemont and the other four ex-advisers, that are still in Brussels.

As soon as the Belgian authorities receive this warrant, and once translated and processed, the five people in question will have to have to go face the justice system. This process can easily take a lot of time, eventually until after the Catalonian elections from the 21st December.

The Belgian authorities declared that, once they receive the warrant, they'll apply the law, making it seem as if they want to avoid diplomatic issues between both countries.

Meanwhile, Puigdemont declared that he would participate as a candidate in the Catalonian elections from Brussels.
More on this subject: