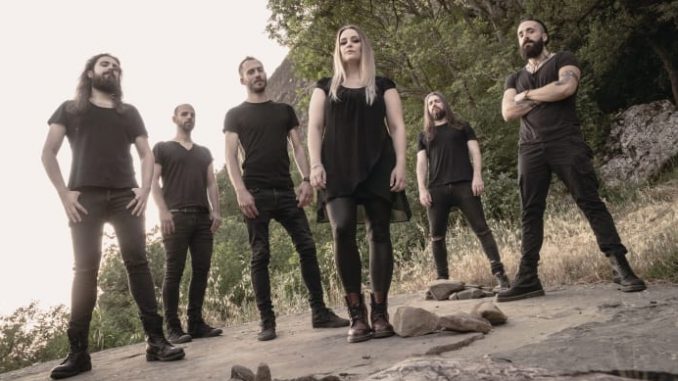 Ancient Bards, an Italian "Symphonic Epic Power Metal" band, is launching a crowdfunding campaign for their next album.
Artículo disponible en Español | Article disponible en Français
Ancient Bards, for those who may have never heard of them, is an Italian metal band formed in 2007. On their Facebook page, they define their music style as "Symphonic Epic Power Metal", and their albums tell the tales of the "Black Crystal Sword Saga". The first album, "The Alliance of the Kings", was released in 2010, followed by "Soulless Child" in 2011 and the latest one, "A New Dawn Ending", in 2014, 4 years ago. The main vocalist is a female, differentiating the band from others, but it could be one of the reasons this band is underrated, with people tending to prefer male leads in metal bands.

It's been no secret that the band has been working on new music tracks, teasing short extracts here and there on social media. A week ago, the band started actively promoting what looks like a crowdfunding campaign for what will become their fourth album, continuing the "Black Crystal Sword Saga", and starting the second part of the adventure. The first 3 albums formed a trilogy, with each album being a chapter.

There's currently no more information about the crowdfunding campaign, apart from a timer on the band's website and a page on Indiegogo. Once the timer hits zero, the campaign will probably launch. Right now, as we write this article, there's currently 10 days and 8 hours left, letting us believe the crowdfunding campaign will launch the 2nd July around 16:30 (GMT+2/UTC+2/CEST).

Ancient Bards would not be the first band to go via an Indiegogo crowdfunding campaign to obtain funds. Finnish band Wintersun also used an Indiegogo campaign as a way of selling their album to their fans, around a year ago, while raising funds to eventually build their own recording studio.

On "All things Sara", the blog of the lead singer, Sara Squadrani, a blog post gives a bit more information about the campaign itself and its perks, but there's no real mention of how much each album will cost or whether we'll just get an mp3 version or whether it'll include a CD version. We do learn that the album is basically finished and just needs to be recorded, which will be done while the campaign is running.

Perks-wise, the band has prepared a few things:
Everybody backing the campaign will officially be dubbed Sir or Lady of the Ancient Bards Knighthood. This could be an interesting perk for fans, or people searching for a bit of "exclusivity" inside a specific group.
Early Bird Perk on launch, which is a "limited discounted offer". Those who arrive the first ones can usually grab a perk for a bit cheaper than the regular price.
Early Knight Perk, will only be available to subscribers. From our understanding, they mean subscribers of the Indiegogo newsletter will get an exclusive pack, that won't be available otherwise.
An "Exclusive Deluxe Edition" will only be available to backers of this campaign. In other words, once the album hits retail, this album will become a limited series.
Here's the announcement video for the crowdfunding:
To visit Ancient Bard's website, click here.
The crowdfunding campaign is here.

We'll write another article once we have more details, as we've signed up to the newsletter to keep up-to-date on the project.